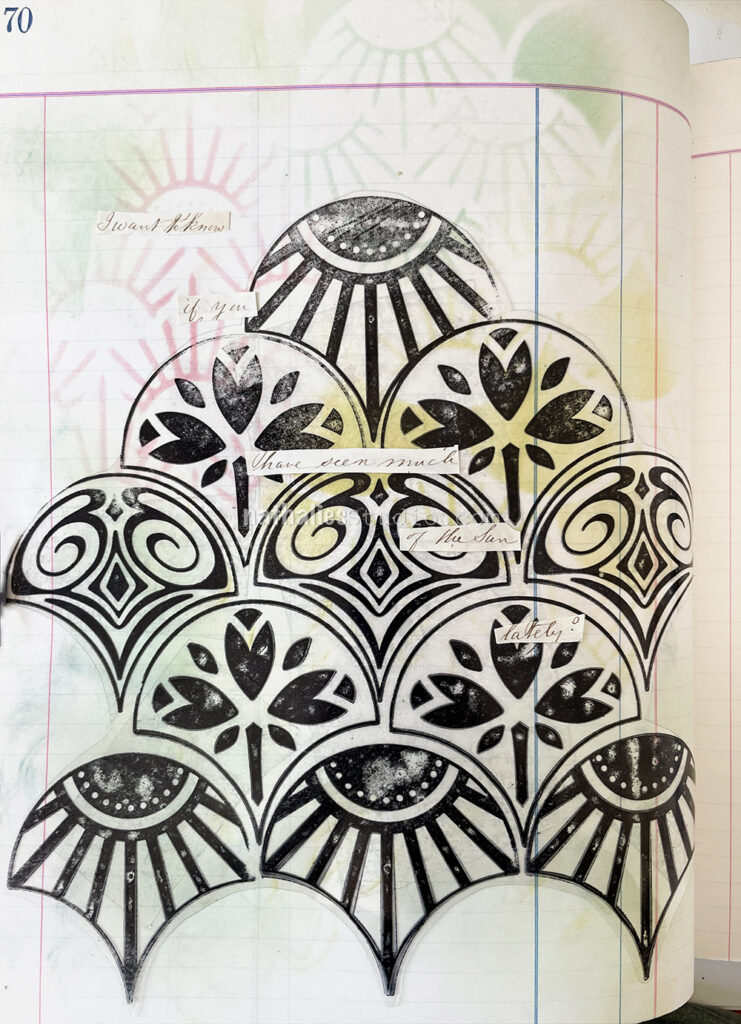 This is another art journal page with some inspiration from an old letter from the 1860s. This sentence said "I want to know if you have seen much of the sun lately?" It struck me as funny.
BTW reading all those letters and creating with them made me think about how much I loved to receive and send letters. I have a lot of letters that I kept from dear friends and family members and it is a funny thought that maybe in 100 years someone will make art with them hahaha.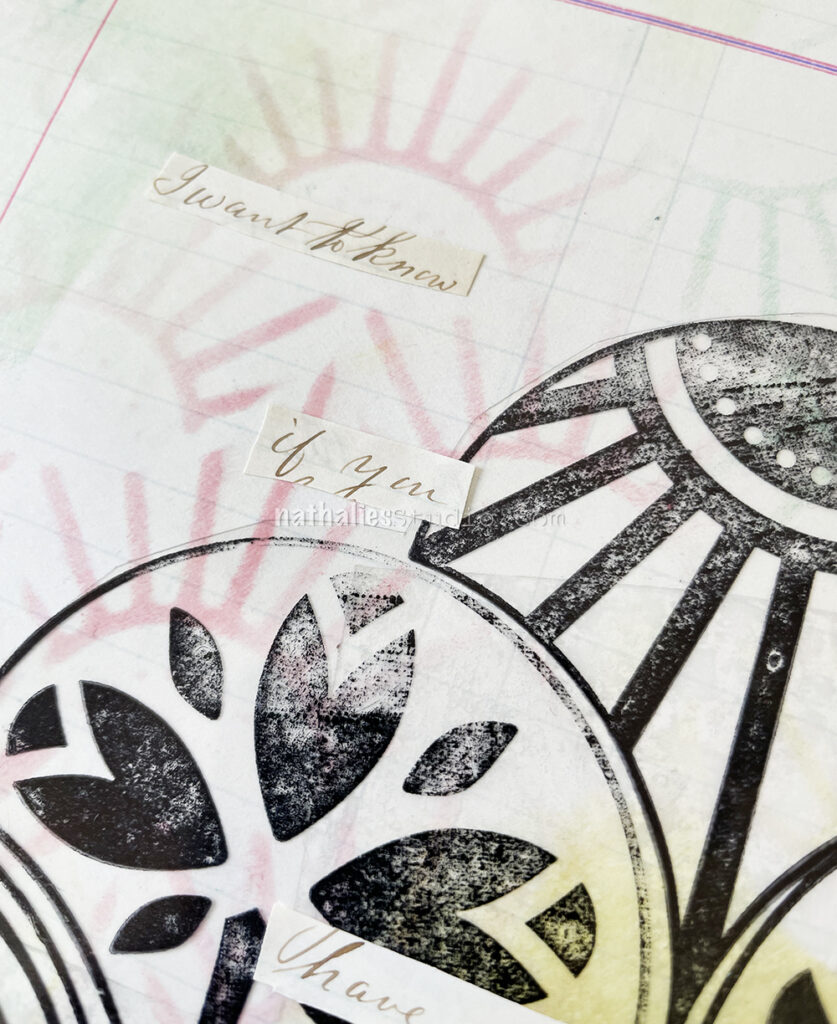 I used my Art Deco Summit and Art Deco Empire stencils with Ranger distress oxide inks and a blending tool through the stencils.
On top I adhered a piece of Grafix acetate on which I had stamped with my Fan-tastic rubber stamps and Versafine ink. It was a leftover from a project and I thought it would be fun to use. I just added some double sided adhesive tape to the back and pressed it down.
For the letter I used my fav Coccoina glue stick.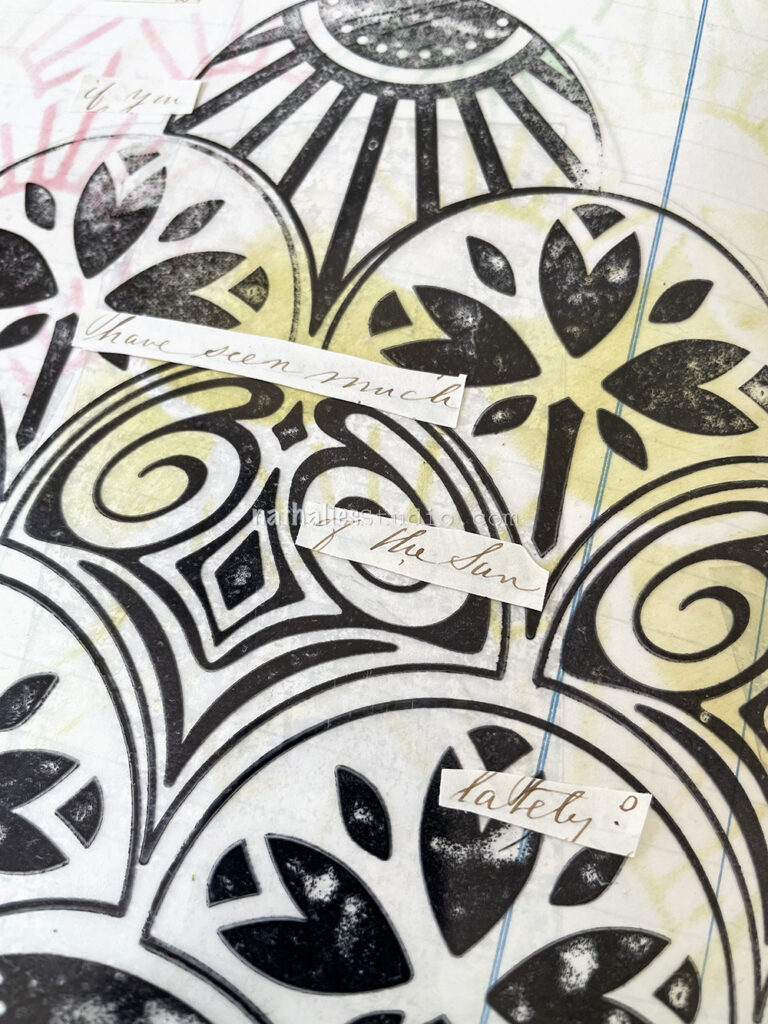 Here are some of the supplies I used: