I love getting to turn some of my design ideas into stamps and stencils and sometimes, I crush hard on one or the other. Lately I've been feelin' some serious love for Art Deco Empire – a stencil who's story began with some photos of manholes and grates around NYC and Jersey City, evolved into a circular foam stamp set, then a fan shaped foam stamp set, and finally morphed into the Art Deco Empire stencil. I love how a design or pattern can flow through so many forms and in the end it becomes a suite of tools for me to use in my artwork. But today I am giving you an ode to Art Deco Empire :)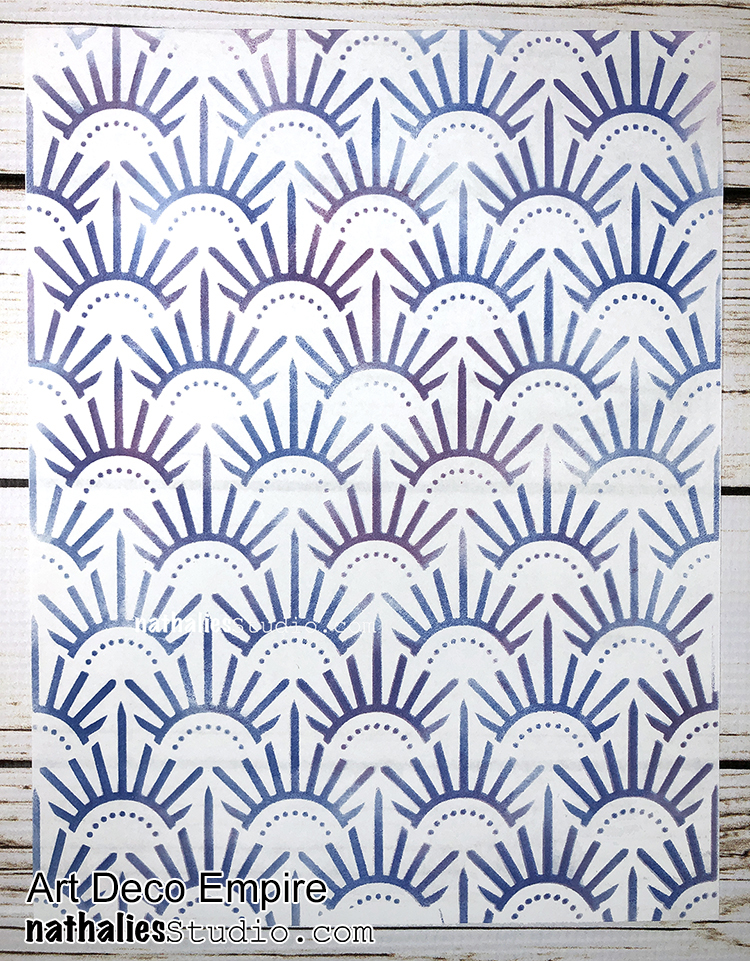 I think what I love most about the design is the classic art deco feel and how it reminds me of some of those building and architectural motifs from that era. I am a big fan of that time period when it comes to art and design.
But enough of my love letter lol – let's just look at this guy in action:
Here are a couple pieces I made for Creative JumpStart 2020 using Art Deco Empire as my background with acrylic paint on cardboard. I oriented it two different ways and I think it gives a different feel for each.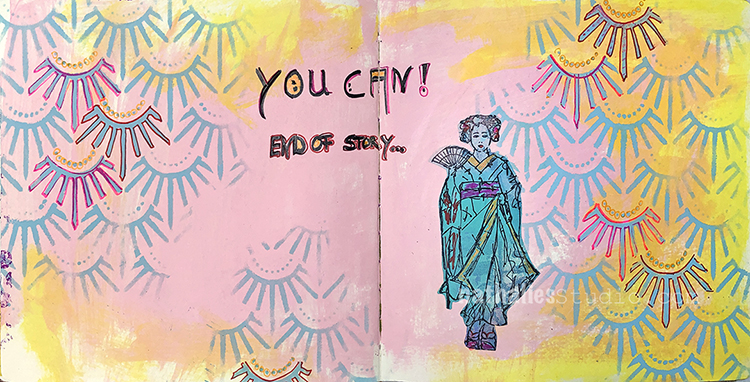 Acrylic ink and gouache also work great for creating a background with Art Deco Empire as you can see in my art journal page from this post. The pattern can stand on its own for sure.
My Creative Squad has also showed just what it can do: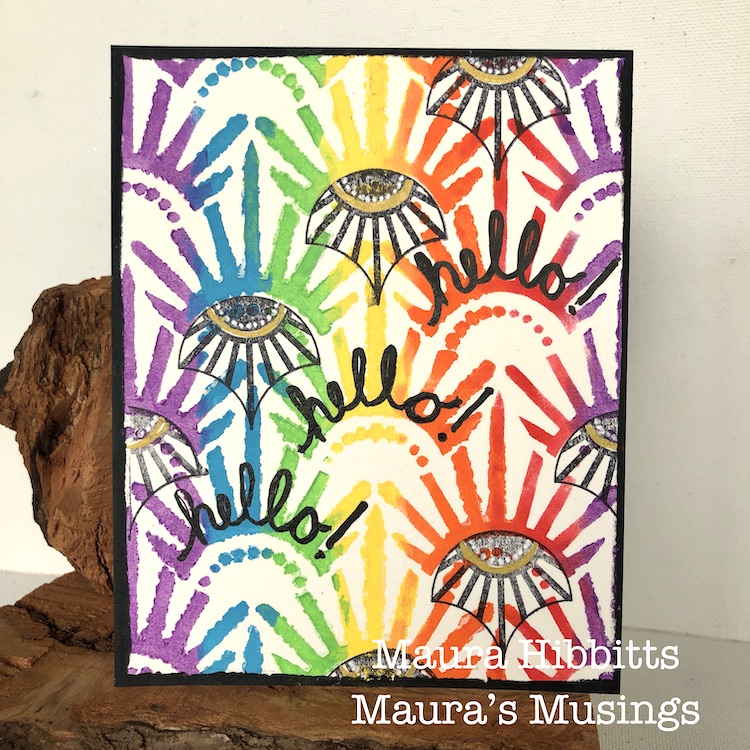 Maura Hibbitts created a series of super happy cards in this post using a rainbow of acrylic paint.
And here is a mini book and the start of an art journal page too:
Creative Squad member Jordan Hill also reaches for Art Deco Empire for backgrounds and pattern elements too: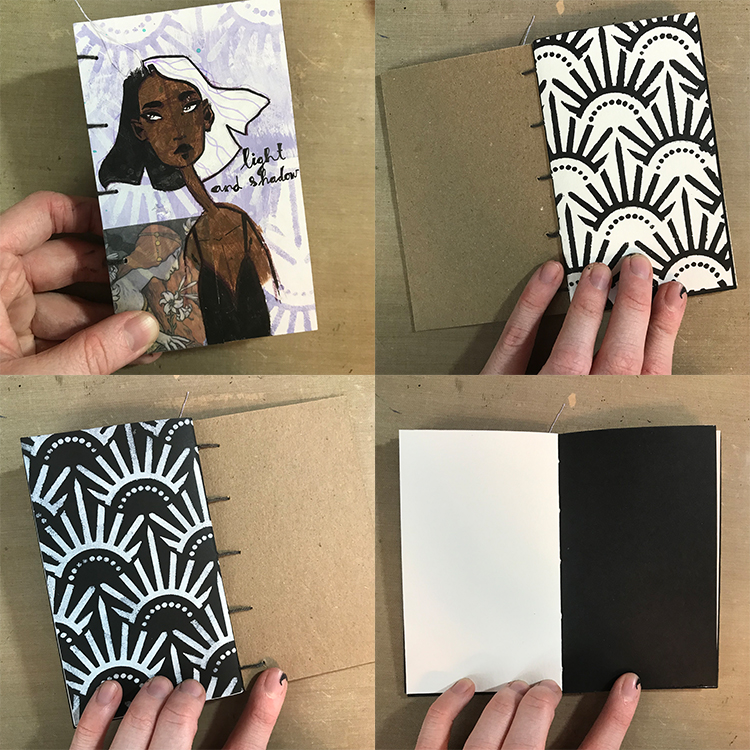 In this mini book she chose it for the inside covers as well as a more subtle element on the front.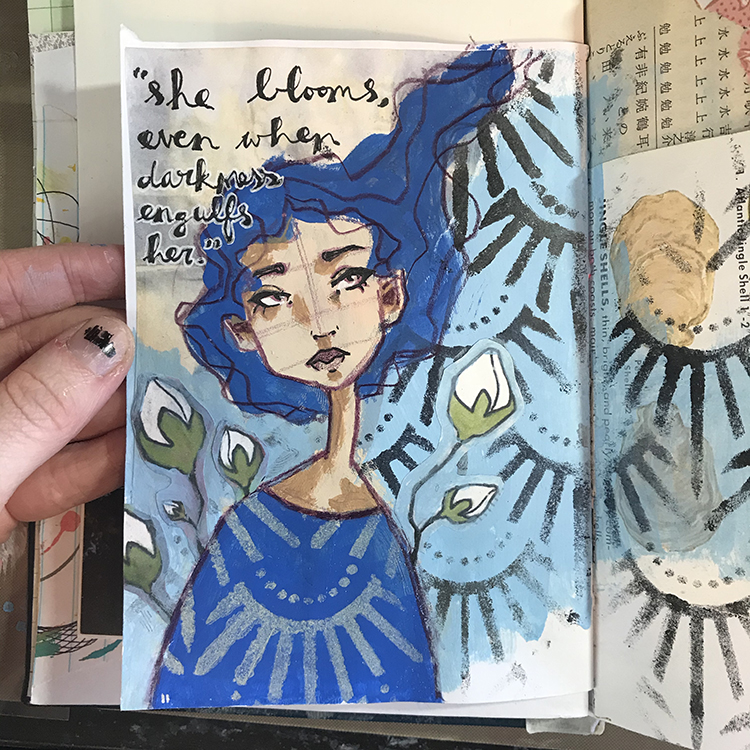 In this post by Jordan, she uses the Art Deco Empire stencil both for her background and a really cool top for her character – love it!!! Can I have a sweater like that? LOL
Thank you for hearing about my current stencil crush with Art Deco Empire – I hope it gets you in the creative mood! Here is one last look ;)