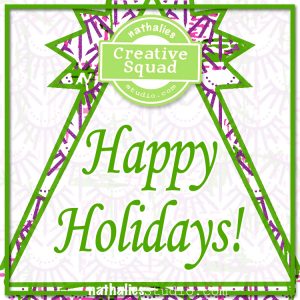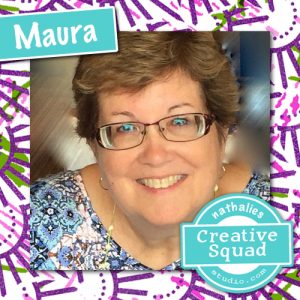 Hello from my Creative Squad and a post today from Maura Hibbitts. Maura is sharing with us a super cute ornament and gift tag idea using my Grove Street stencil and my Large and Small Circle Jumble rubber stamps. This month's theme is: Happy Holidays – It is a time of year where we are celebrating and coming together and enjoying some merriment. Create something holiday related (whatever holiday you may be celebrating) and enjoy the season!
---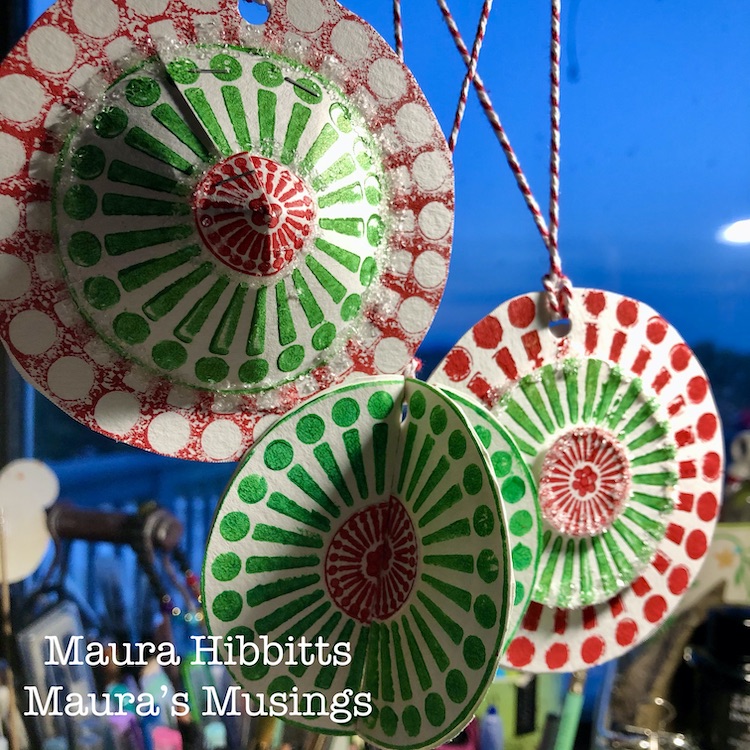 Wishing you all a very merry holiday season! Here in the U.S. it's a really short run between Thanksgiving and Christmas this year, with the usual hustle and bustle of meeting up with friends and family, baking extra goodies, and looking for the perfect gifts. I've been busy already working on cards and small items for friends, so our theme for this month is perfect to get a bit more completed. I decided to work in traditional green and red, and make some tree ornaments and tags.
I'm using one design, and repeating it in several sizes, with the Grove Street stencil and Small and Large rubber stamps.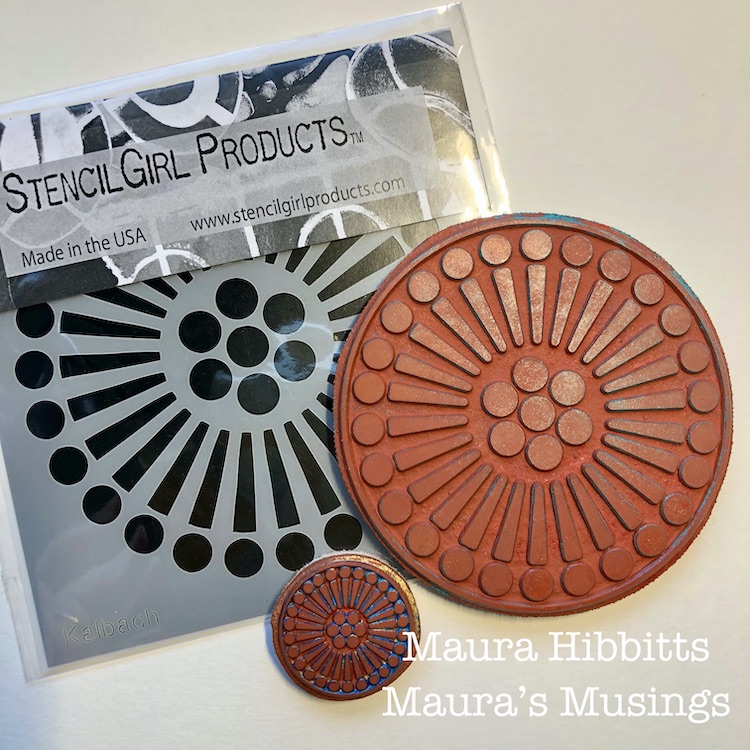 I started with a mix of the green paint on my gelli plate, then added a bit of gold, stamped onto the plate with the large stamp, and transferred the image to heavy watercolor paper.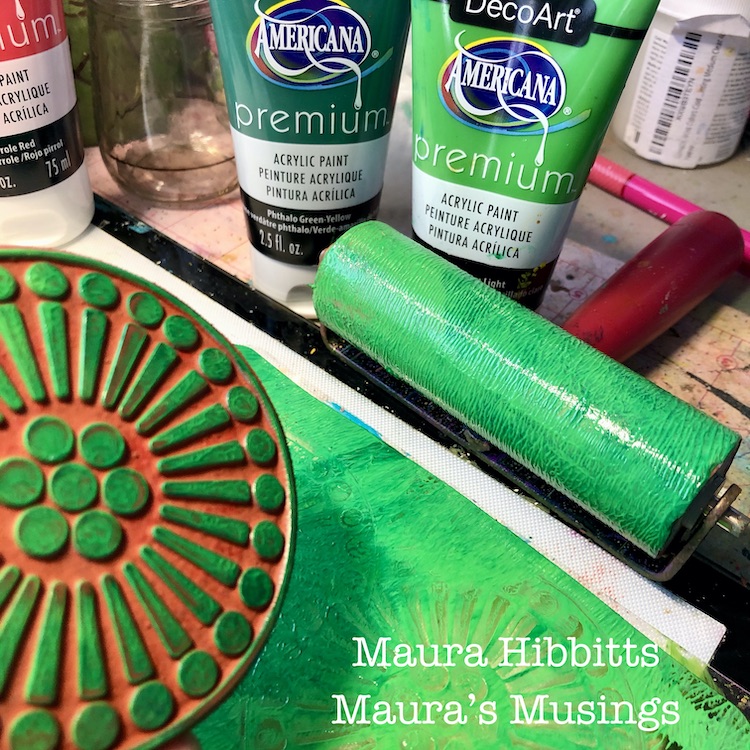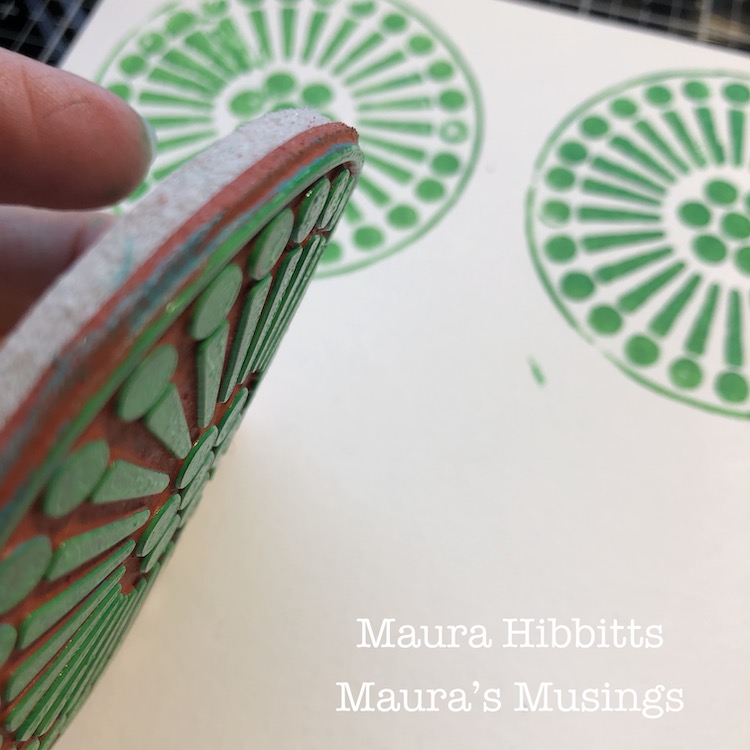 I knew I wanted to mix the colors with the sizes, so next up on the gelli plate is a mix of red and gold. I used the small stamp with the red paint, and stamped these images on the watercolor paper also. Note – be sure to clean the acrylic paint off your stamps right away.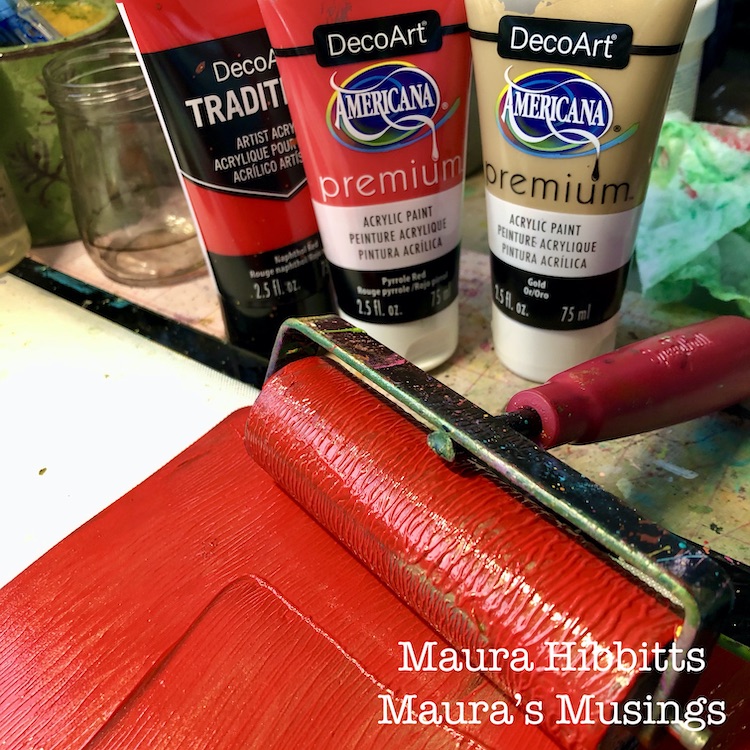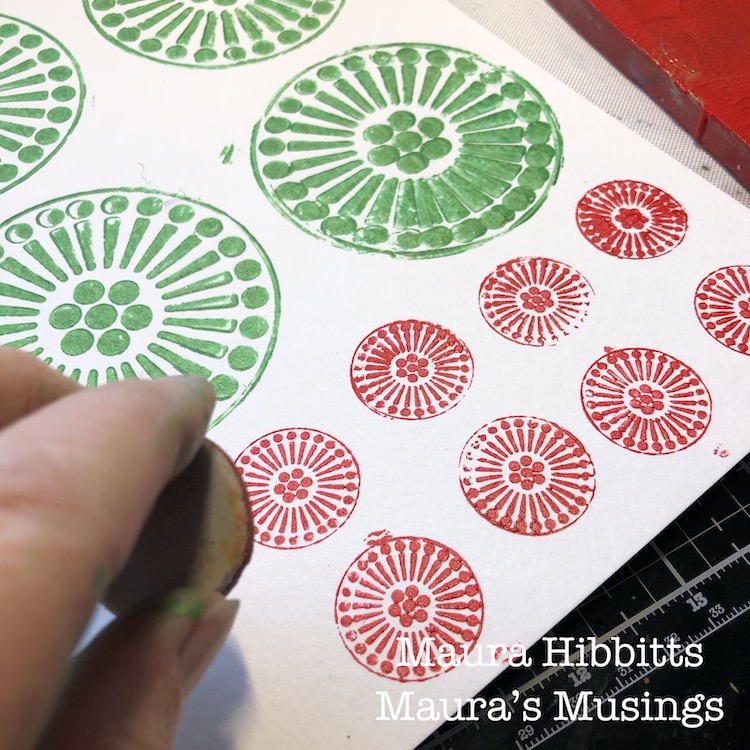 The Grove Street stencil is the largest image, and I laid the stencil down on the red paint on the gelli plate and pressed the paper down onto it. Then I lifted the stencil and pressed it onto another paper, so I would have both a negative and a positive print.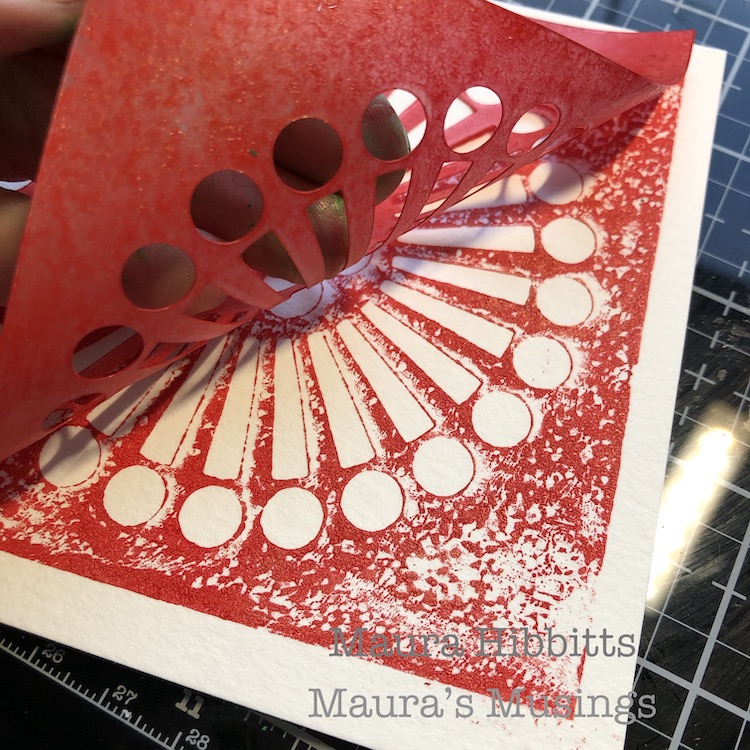 Once all the paint is completely dry, it's time to cut them out. I just do it with scissors, but if you had a punch in the correct size that would work well.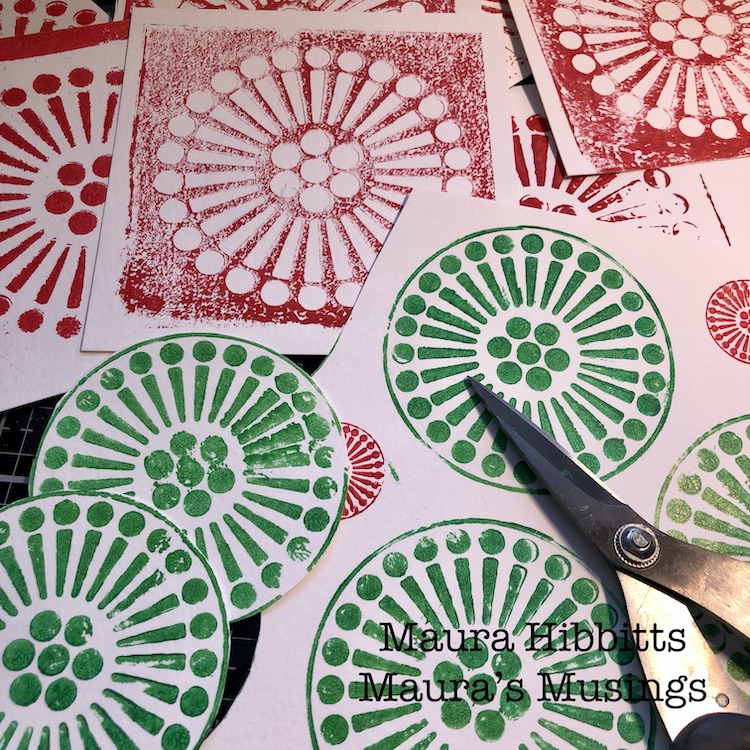 I got the idea in my head that I could make a 3D ornament, so I started by gluing two of the stenciled circles together. Next, on two green and small red circles, I cut a slit to the center, then formed it into a cone and stapled it. I made sure the little red one fit onto the green circle, and glued the cap on. I added a layer of glue to the bottom of the green circle and attached it to the stenciled circle. I had to apply pressure and hold in place for awhile to get the glue to hold. I repeated the process on the other side, then decided it needed a bit of glitter, so added a bit more glue and glittered it up.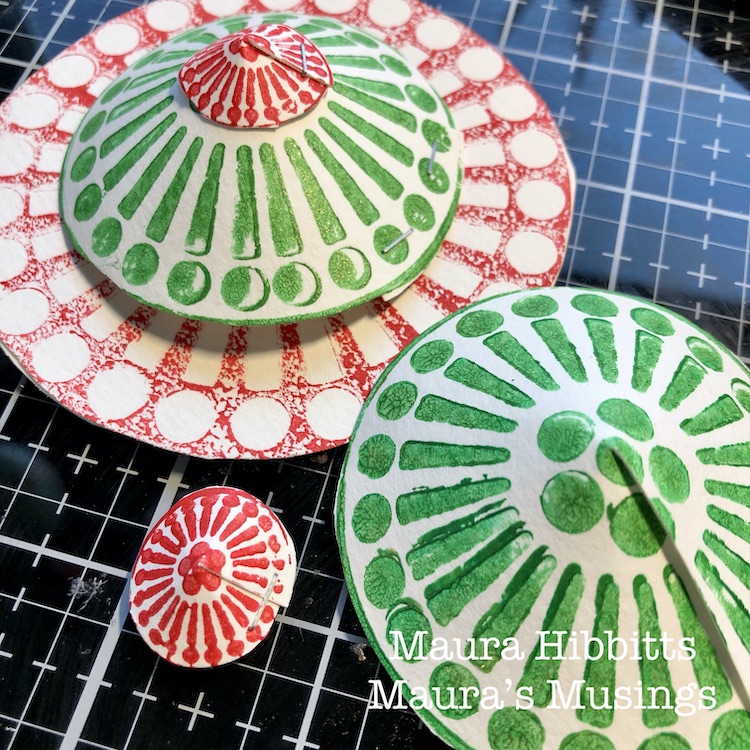 I made two more ornaments, a flat one, and another 3D one in which I cut slits into both circles to the center and slid them together. On each of these, I glued a double layer together and added glitter to the flat one. I had a lot of circles remaining, so turned these into gift tags. I punched holes in the tags and ornaments and attached some bakers twine. It's easy to add words on the acrylic paint with a carbon ink pen.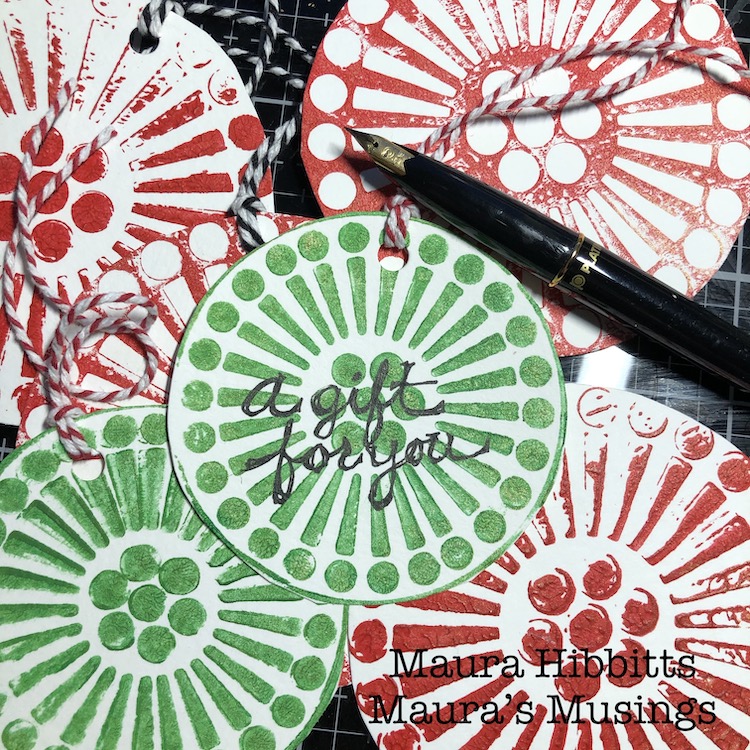 I like how the ornaments came out looking unique, while using the same materials. These are ready to hang on the tree.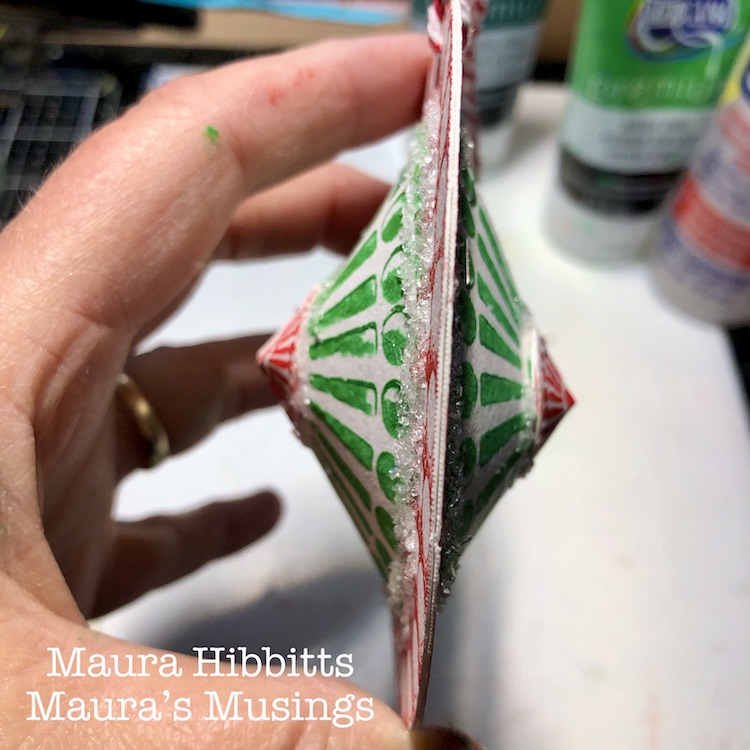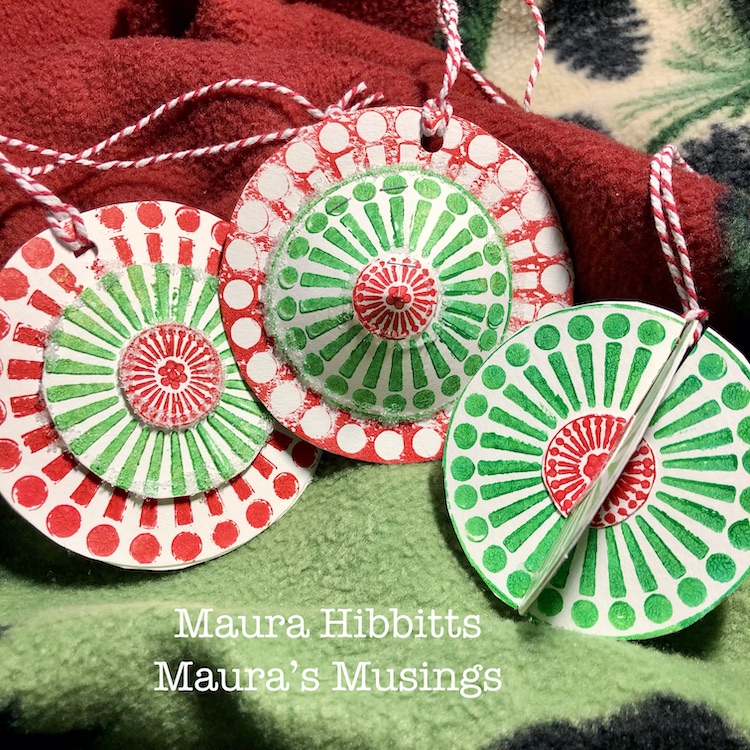 I love adding a bit of homemade to the holidays! I always hope when someone receives a handmade gift or card, they feel that extra bit of love that went into it. Wishing you and yours a joyous holiday season and blessings for the new year! -Maura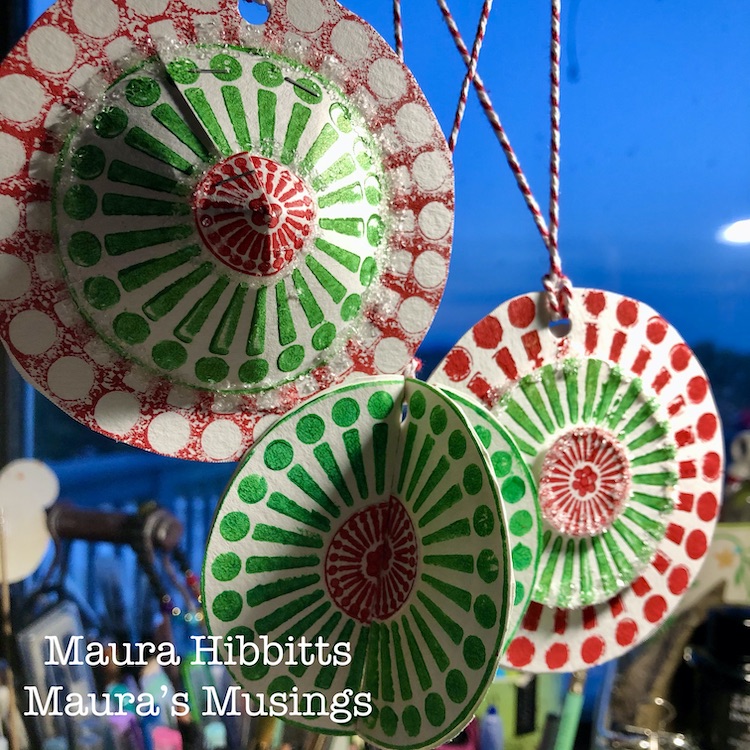 ---
Thank you Maura – love how you created some 3D ornaments and those tags are such a great idea for giving gifts with a personal touch.
Want to give Maura's project a try? You can find all my Stencils and Rubber Stamps in my Online Shop and here are some of the other supplies Maura used: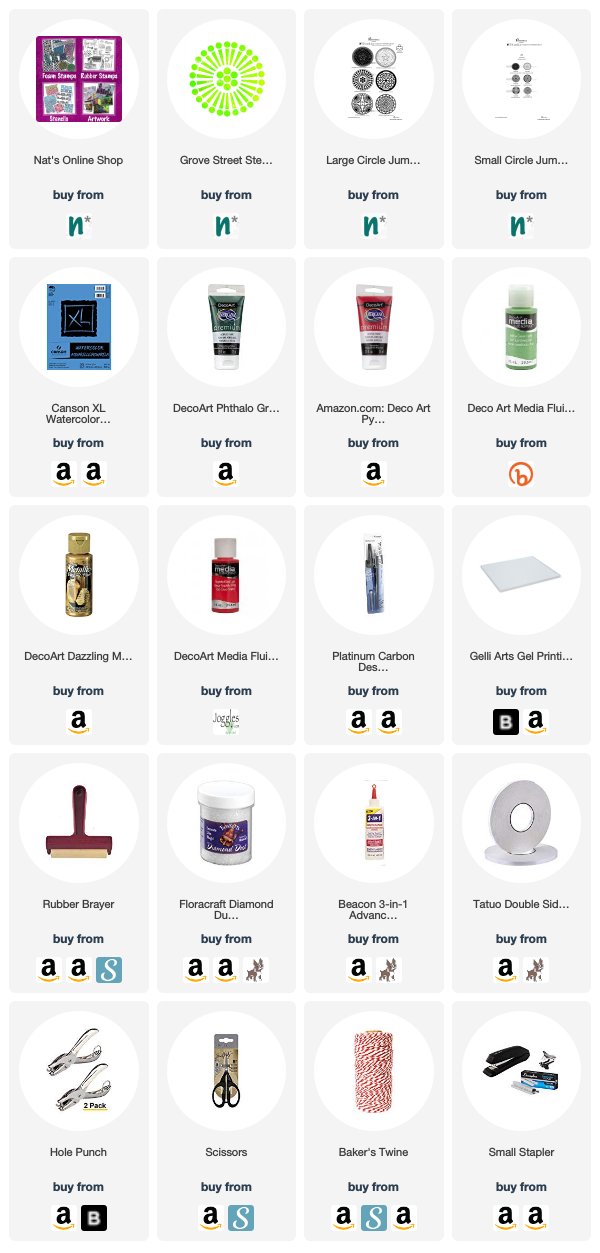 Feel inspired? Working on something yourself that you'd like to share? I love to see how you interpret our monthly themes. Email me or tag me #natkalbach how you used my stencils and stamps – I would love to share your projects in my next "n*Spiration From Around the Globe".