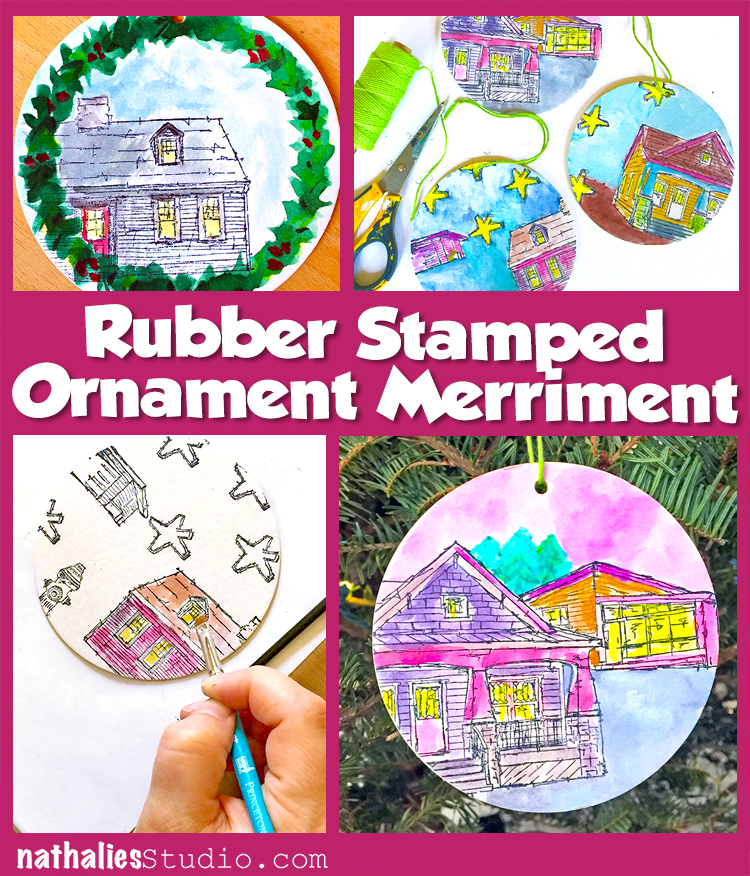 Kim and I had our monthly playdate and made some Christmas Ornaments and Gift Tags. OH that was so much fun!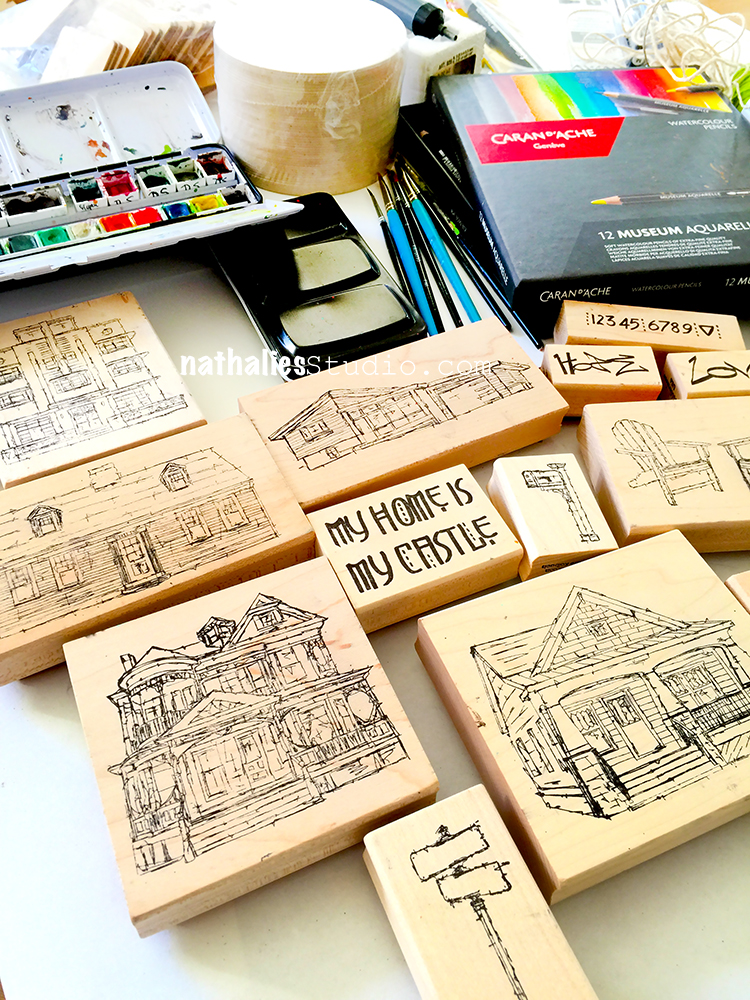 We mostly used my new RubberMoon Stroll Around The Block and My Home is My Castle stamp as well as some small stamps from the release before.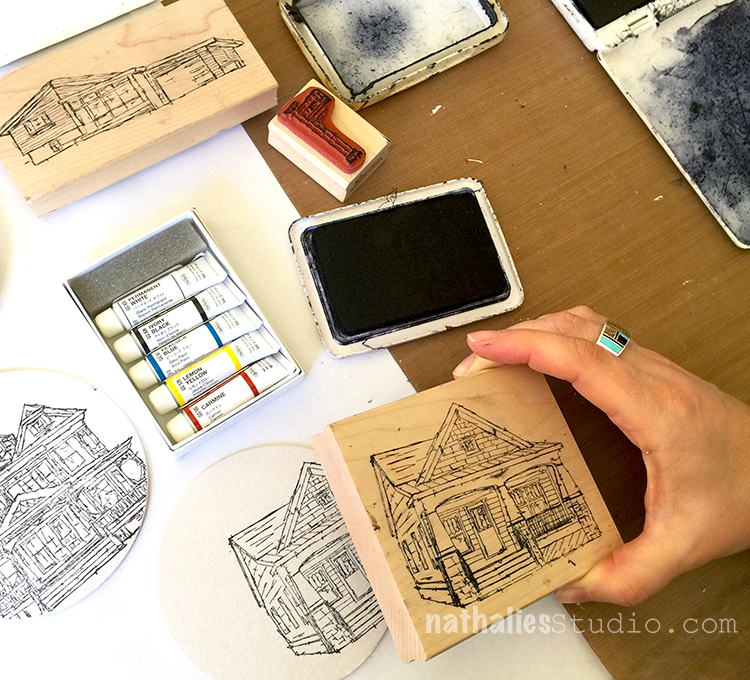 We used some chipboard drink coasters and stamped on top of them with black archival ink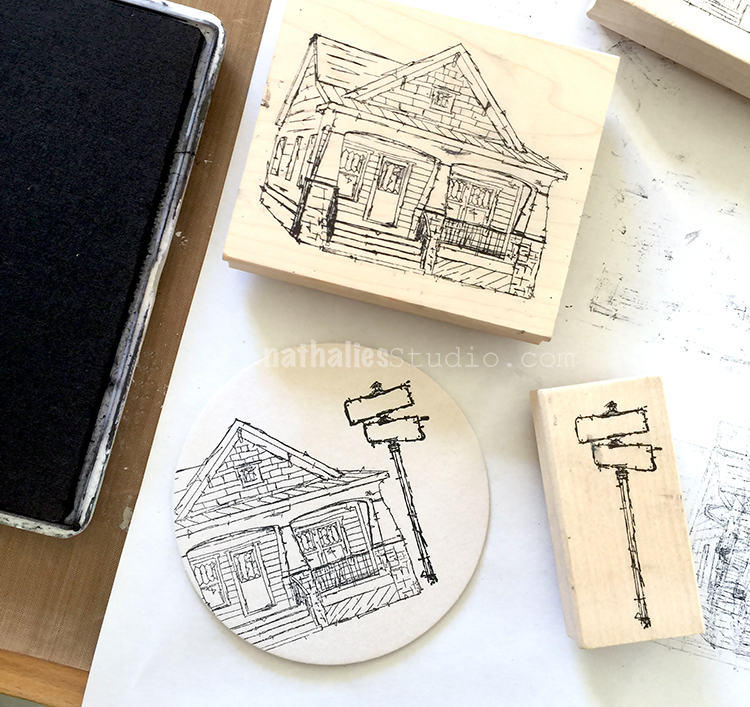 For some I used Eclipse Tape – which has a tacky side, stamped on top to duplicate the stamped image and mask off the image on the coaster.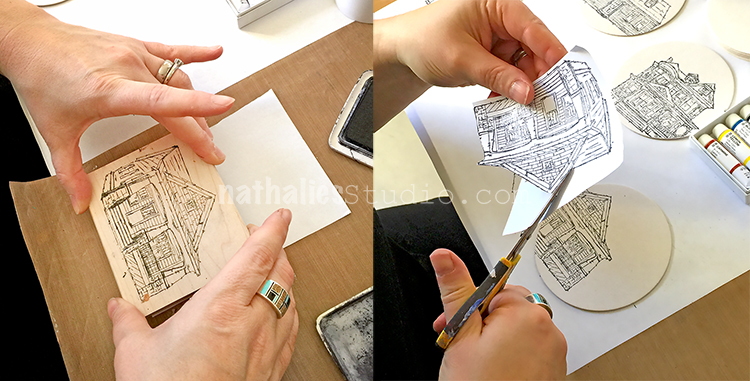 It is such an easy and fun way to create a scenery by working from the foreground to the background.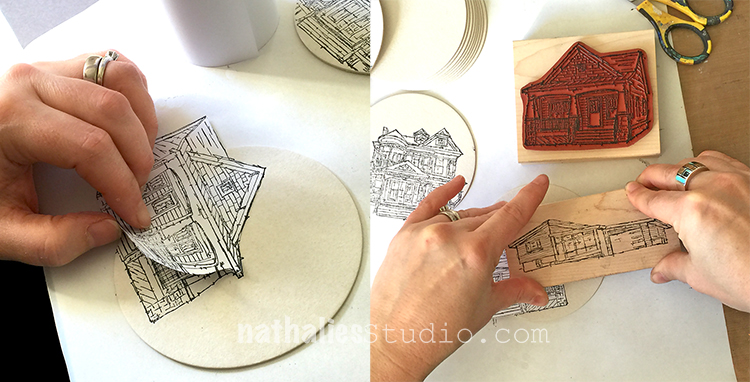 Here is the midcentury house now appearing behind the craftsman house.
The cool thing about the Eclipse Tape is that you can reuse it.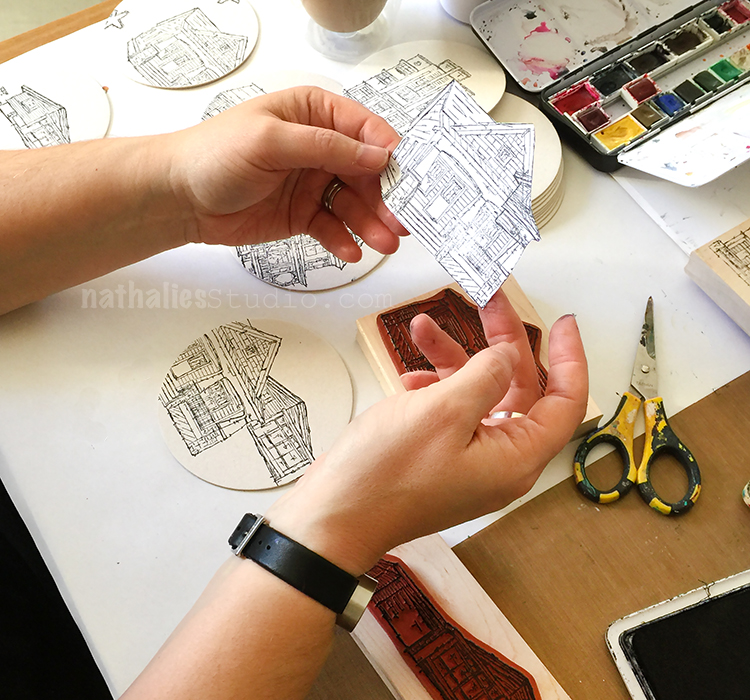 We also stamped on top of some wooden small tags.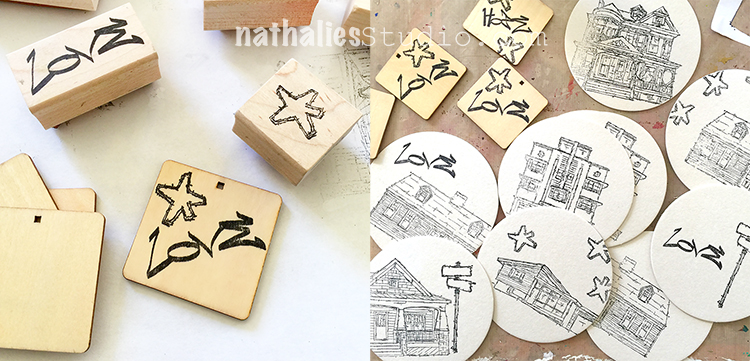 And then we were ready to start the fun.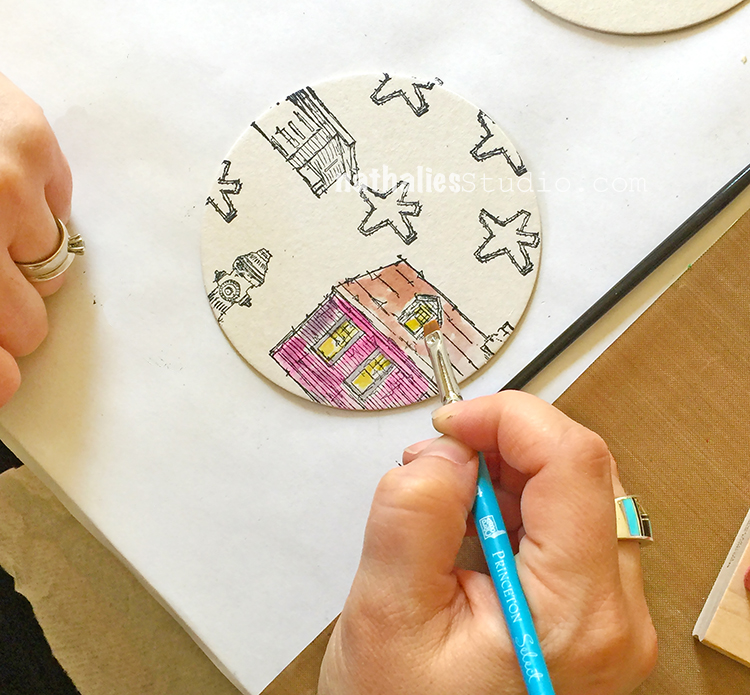 We used watercolors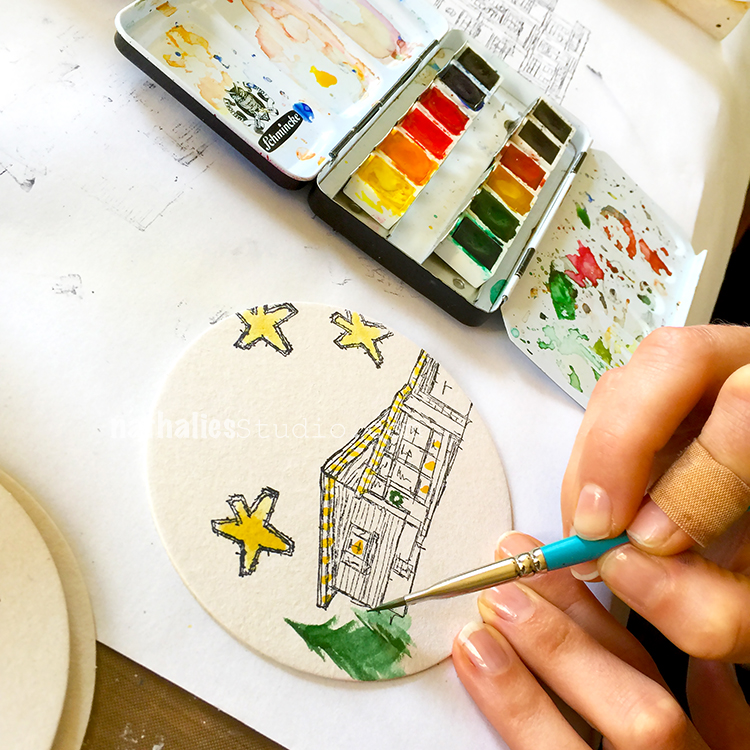 and watercolor pencils- I love he vibrancy of the Caran D'Ache Museum Aquarelle pencils.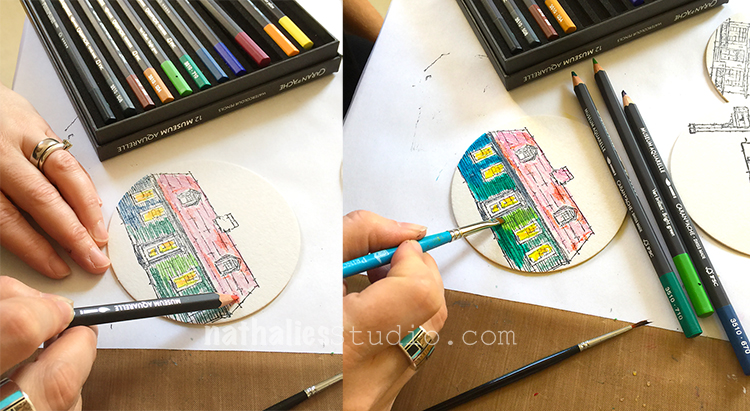 I also mixed the pencils with some Gouache paint. Love how the the transparency of the watercolor pencils and the opacity of the gouache work look together.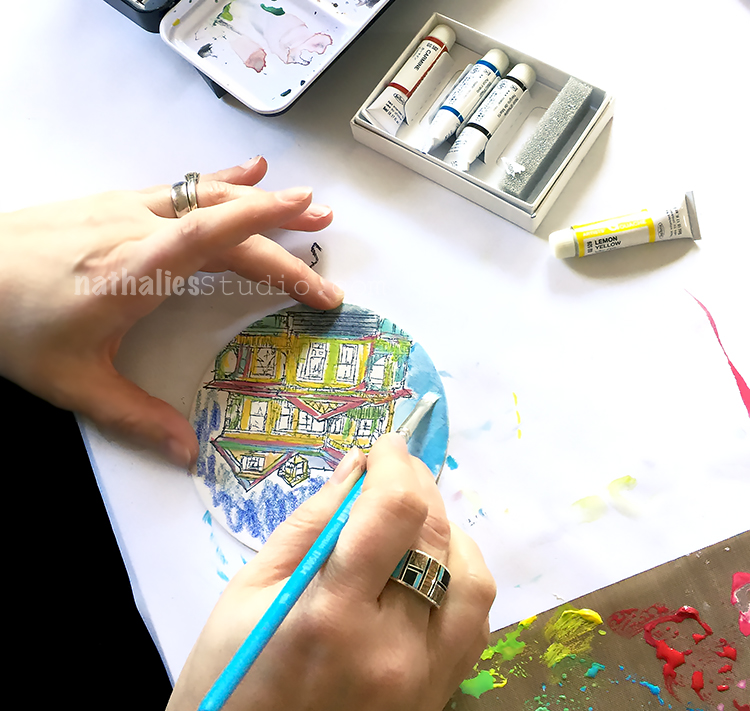 Here are my ornaments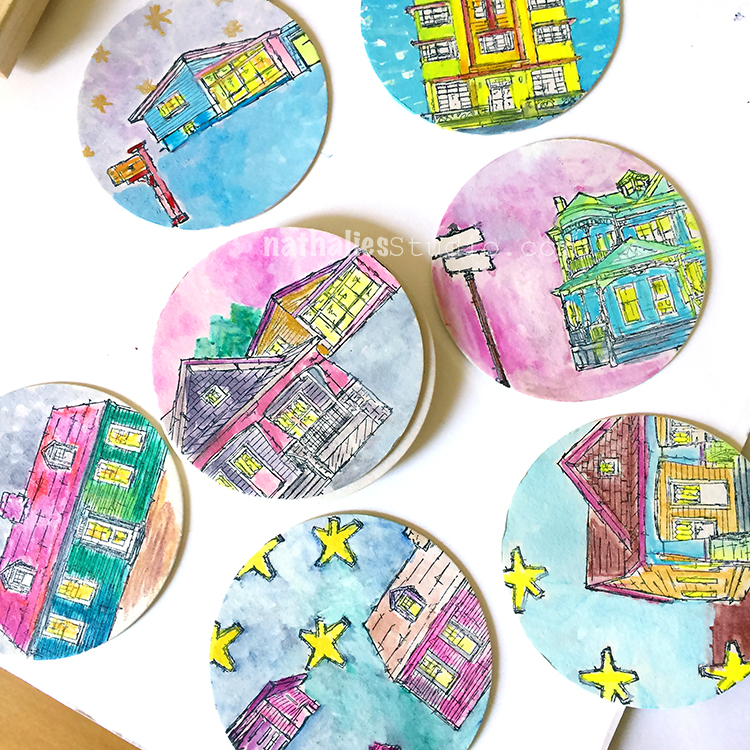 and here are Kim's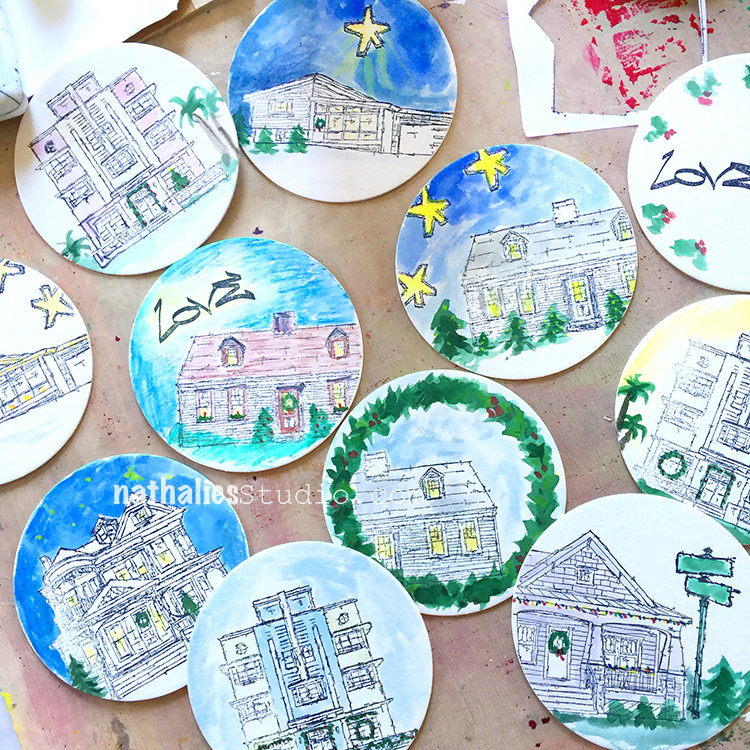 and on the left my gift tags and the right Kim's.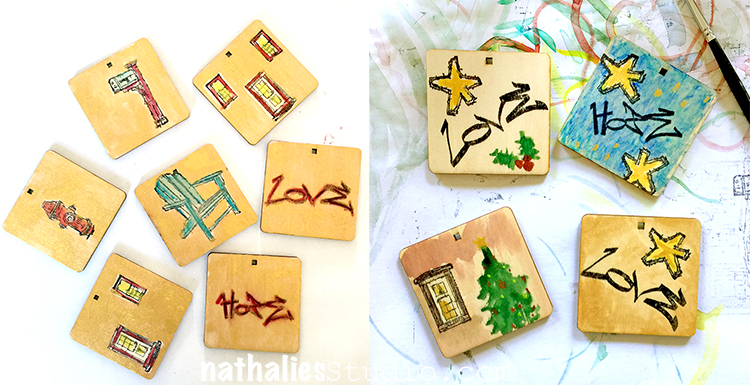 Using my very old, very beloved Japanese Screw Punch we made holes into our ornaments and threaded some string through it for hangers.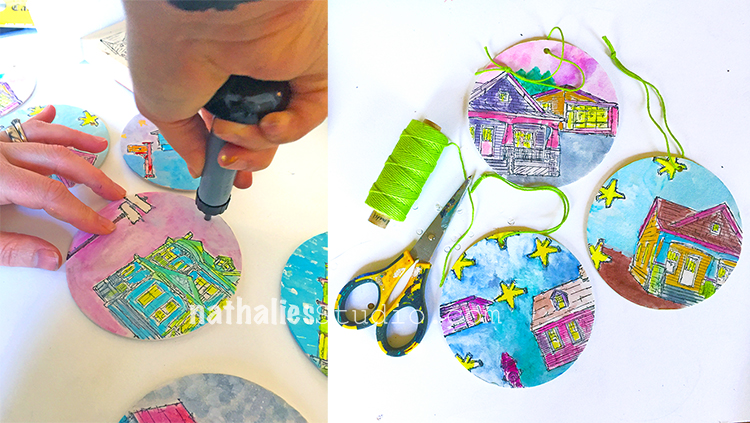 Look at the details in Kim's ornaments- I love this so much – She created little Christmas lights, and wreath and garlands, and even some candles in the window.
And the wreath in watercolor around the Cape Cod – soooo love it.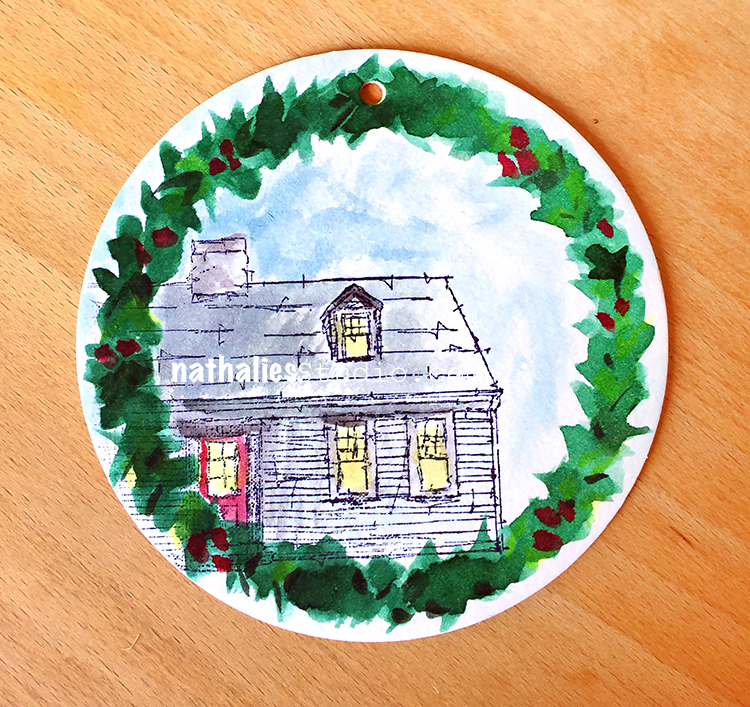 I think this was our favorite Playdates so far :)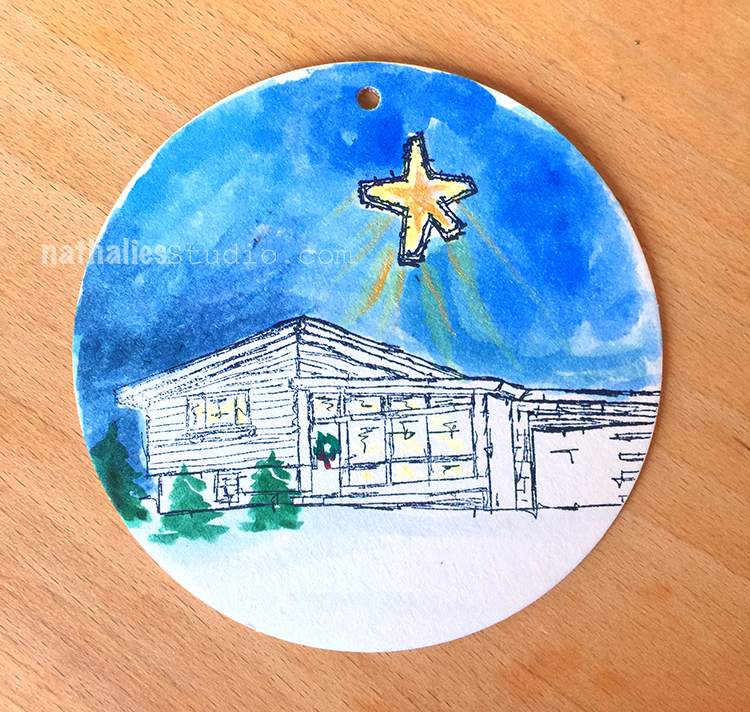 And here are mine hanging in the tree- I really like how they look like- the colors really pop off the tree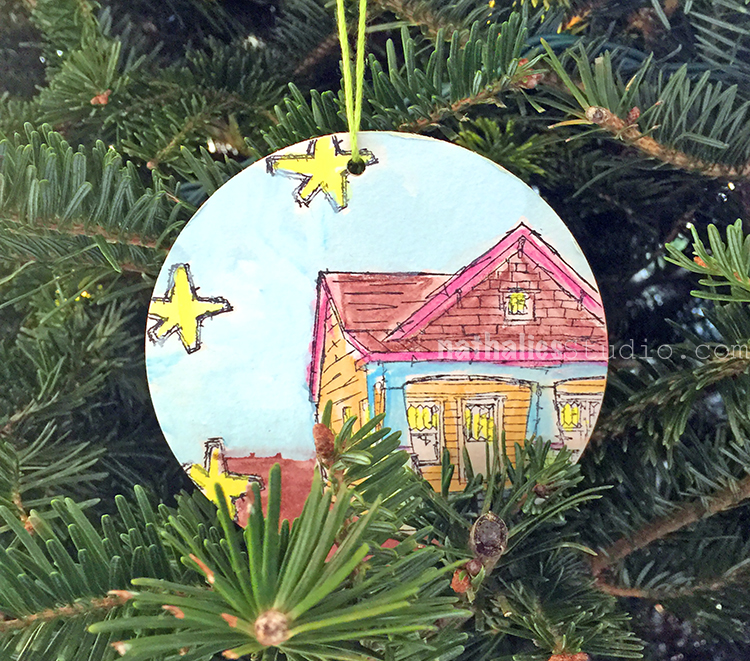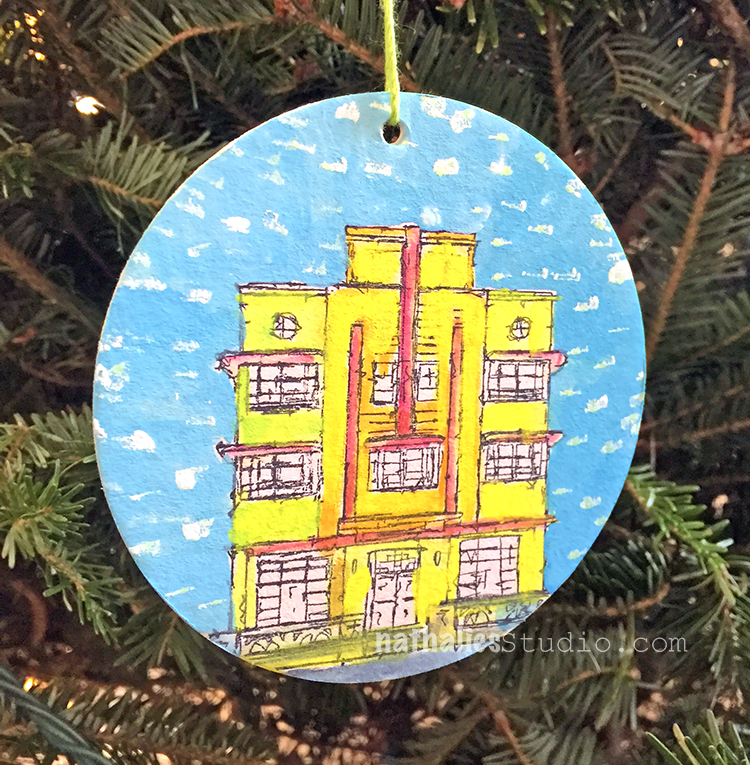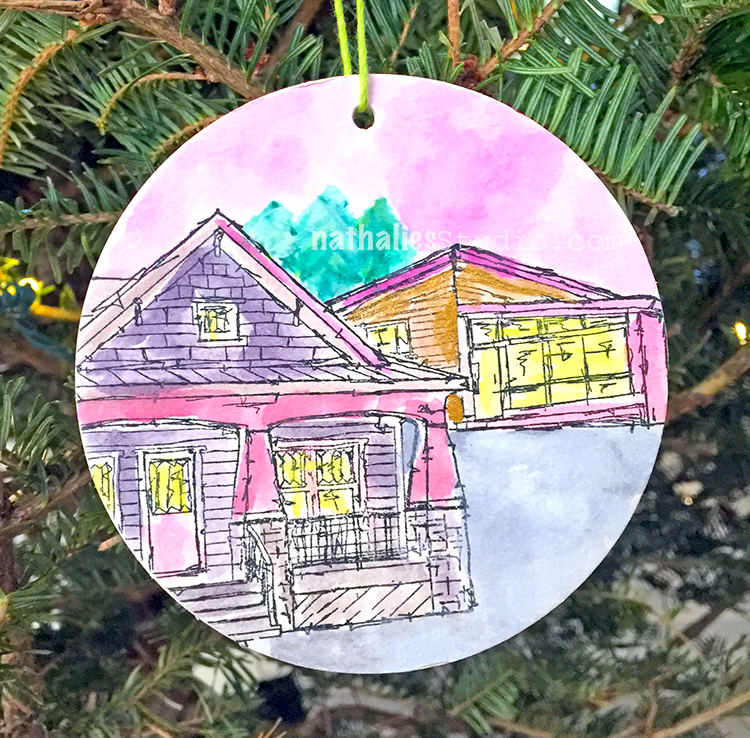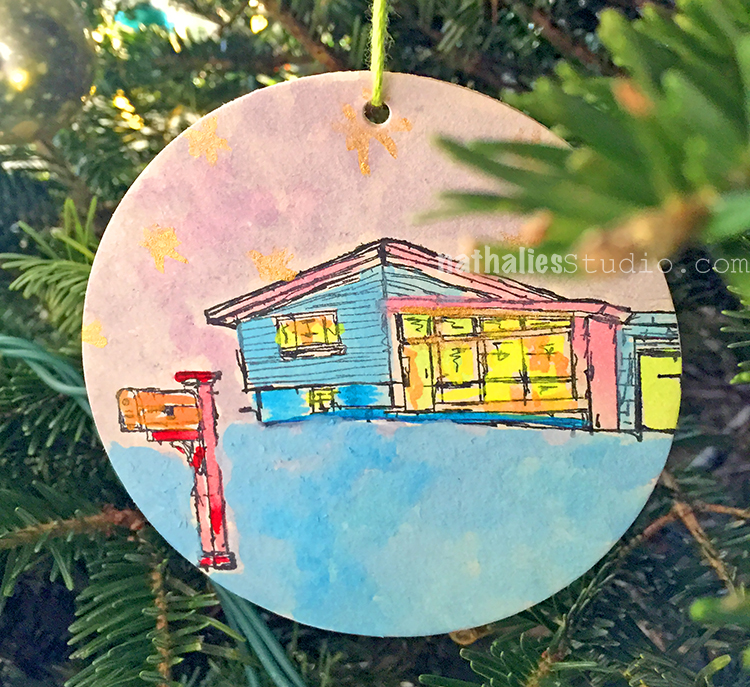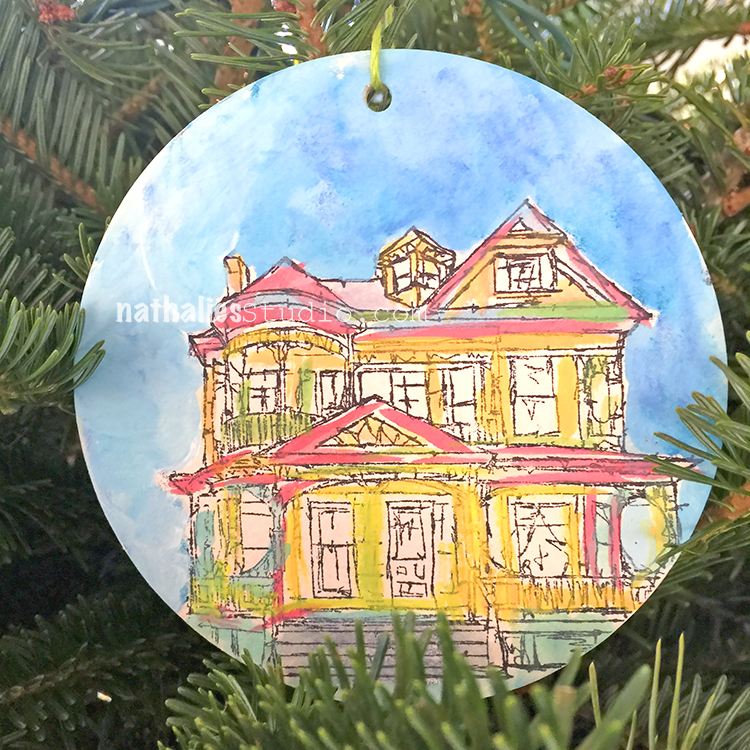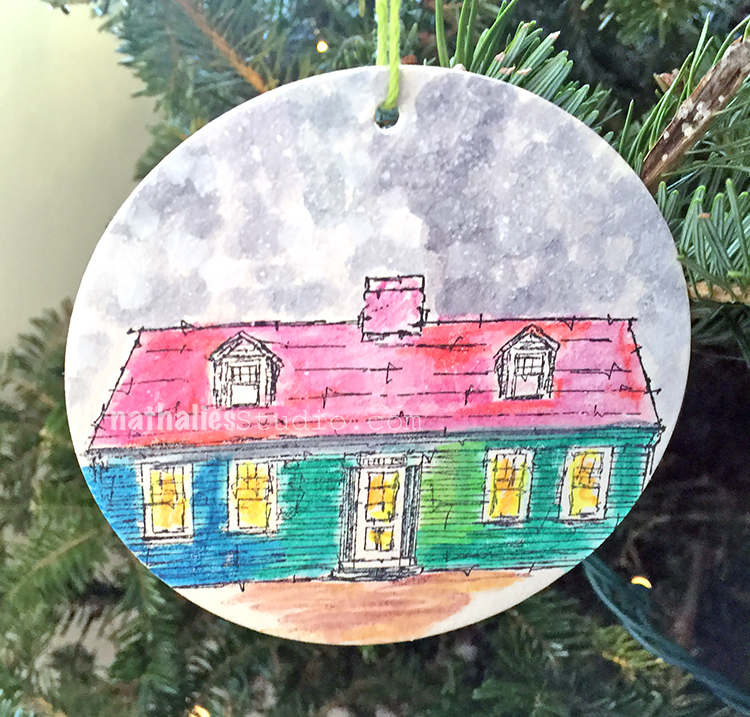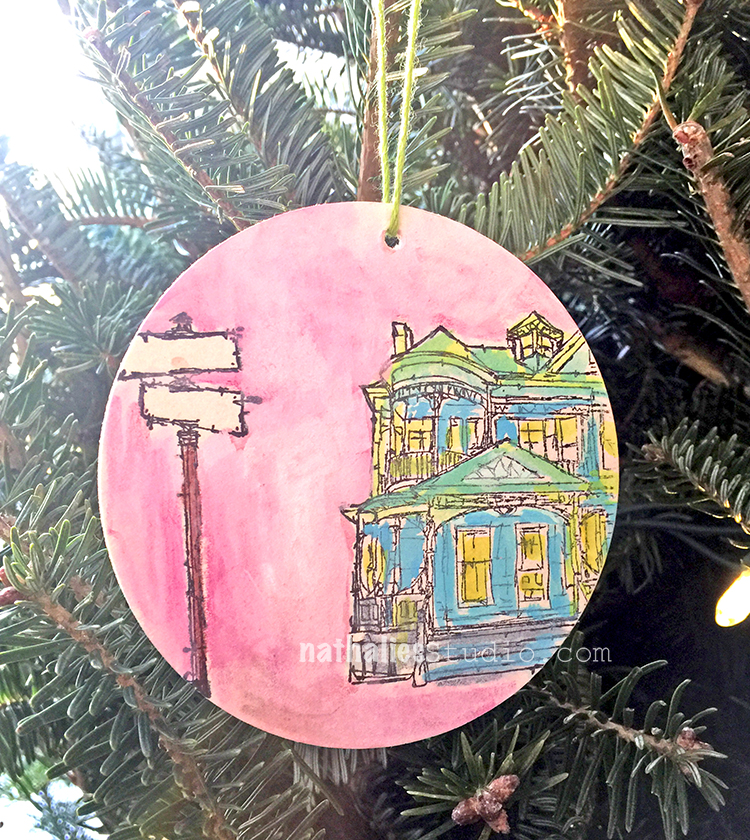 Hope you enjoyed our playdate and give it a try . Here is a list of the supplies we used: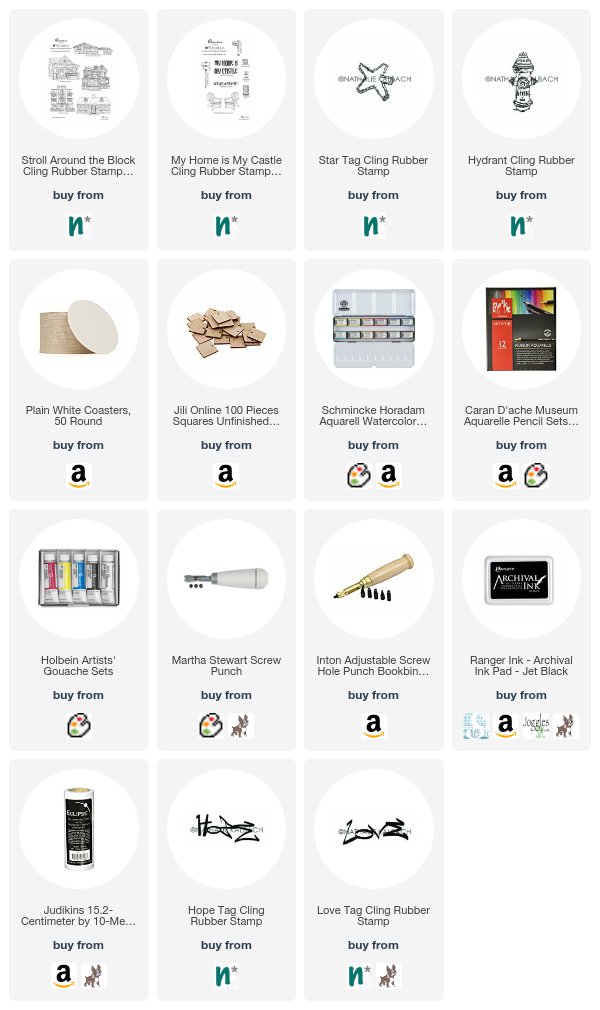 Hope you have a wonderful holiday season!