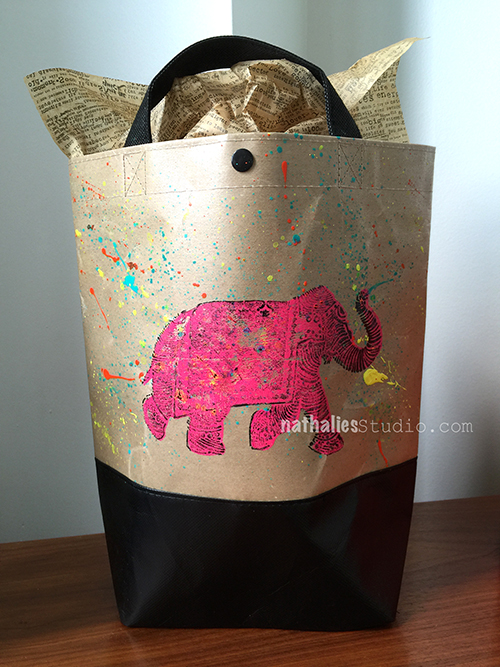 My sister-in-law's birthday was a big event last month and so I wanted to have a special and colorful the gift bag. I had this fun bag, which I had gotten as an advertisment gift laying around and decided to oomph it up Nat-style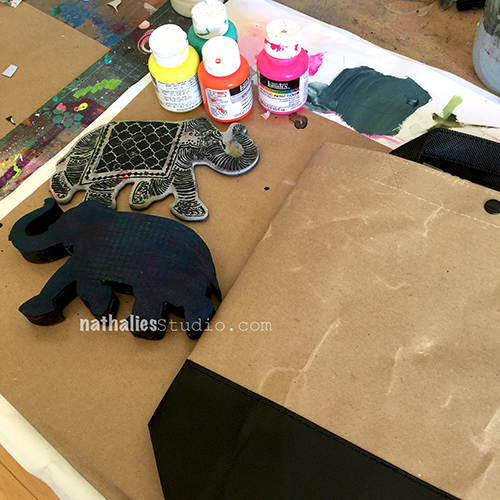 I started by loading up some acrylic paint onto a fan brush and flicking it onto the bag.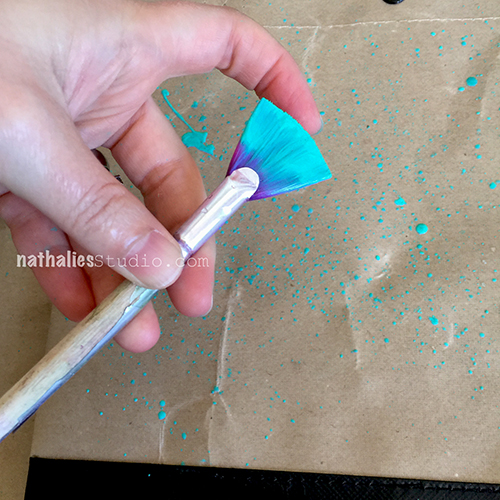 Cleaning the brush in between I flicked one color after the other on top.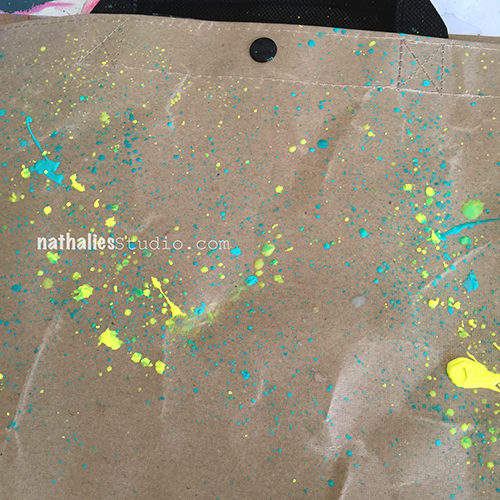 After the paint drops dried, I rolled out some pink color and applied it with a rubber brayer to the solid side of my Elephant Foam Stamp (which is part of my Elephant Foam and Rubber Stamp and Stencil Set) and stamped the pink elephant on top of the bag and let the image dry completely.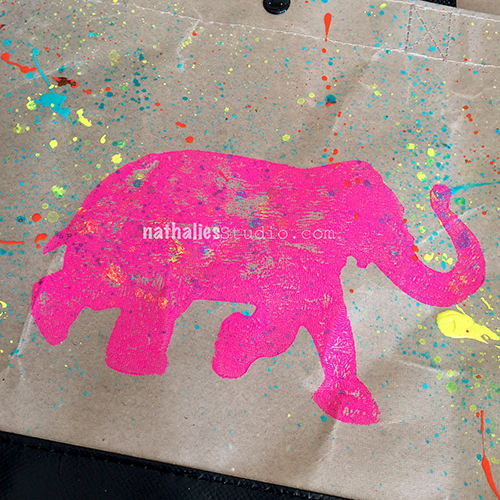 In a final step I stamped the rubber elephant stamp using Archival ink over the pink elephant silhouette.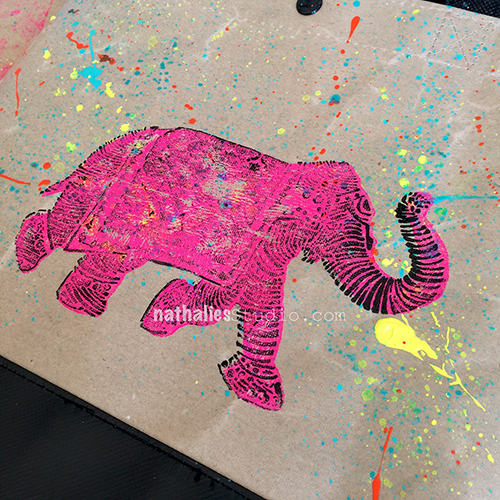 And voila – a festive and fun gift bag was done. Now…what was in the gift bag? ….welllllllll – LOL- that is a different post because it was also something hand made but I used something I cannot show you yet. I promise to show it to you later *wink!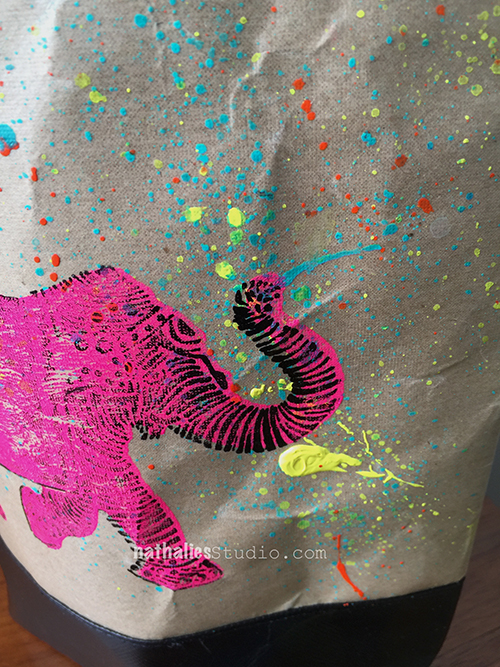 Here are the supplies I have used for the gift bag – some links are affiliate links:
Do you like to make your own gift bags and what have you used?