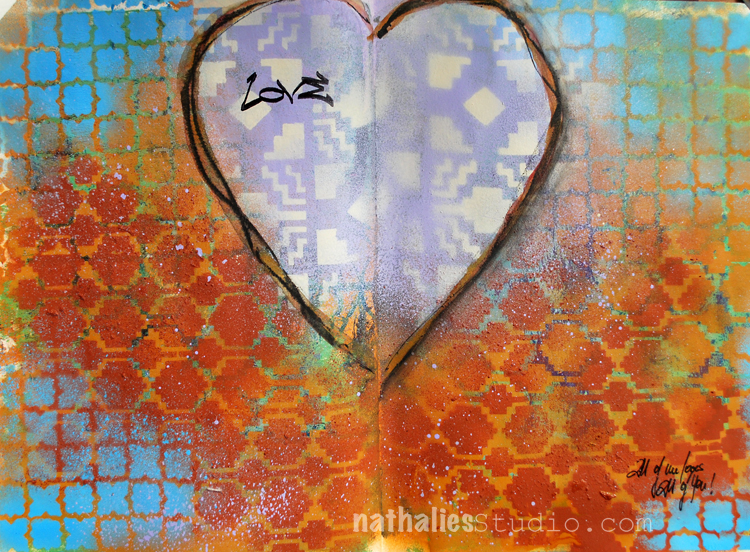 I guess I have spring feelings- LOL. I love this – "All of Me Loves All of You" .
This was a quick but fun spread using different acrylic spray paints over three different stencils.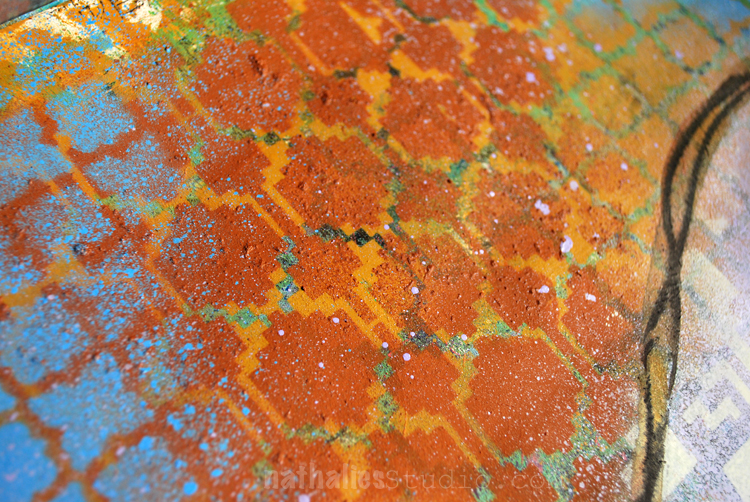 I like how the stencil pattern of Santa Fe, Granada and Mesa Verde look so good together – I want a blanket with this :)
I added the journaling with a Fude pen and stamped with the Love Tag stamp into the heart.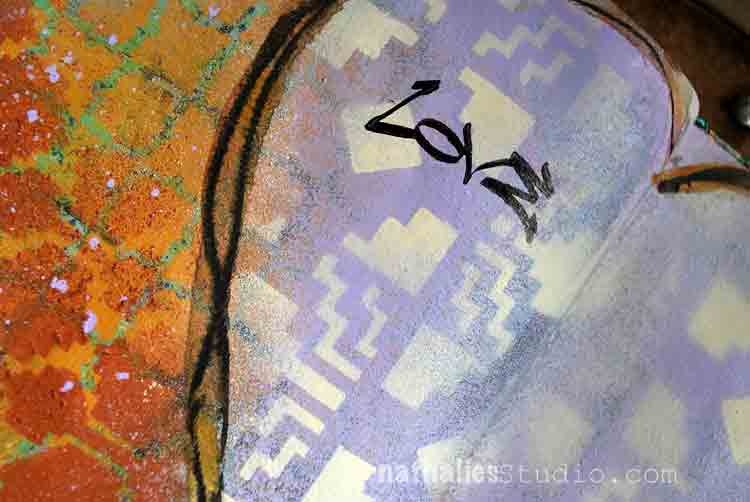 To define the heart a bit more I traced it with some Artgraf Pigments -dry and wet.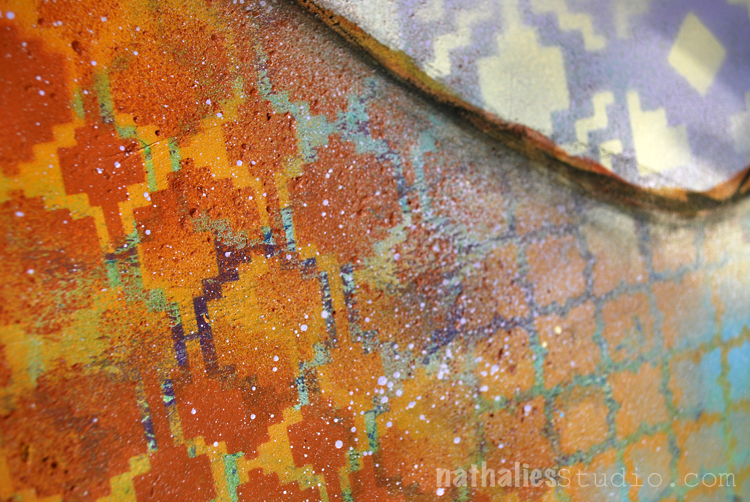 I think I found a new color combination I like :)
Here are some of the supplies I used for this spread- some links are affiliate links: