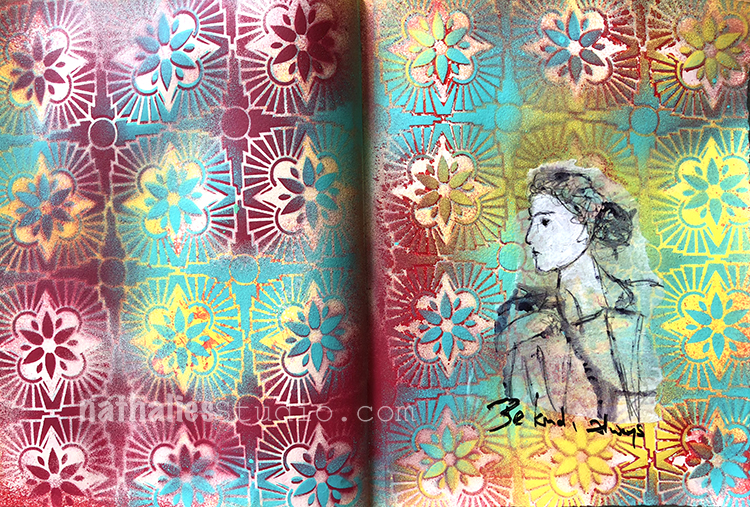 I loved playing with my new and secretly new favorite Hamilton Stencil and tons of spray paints.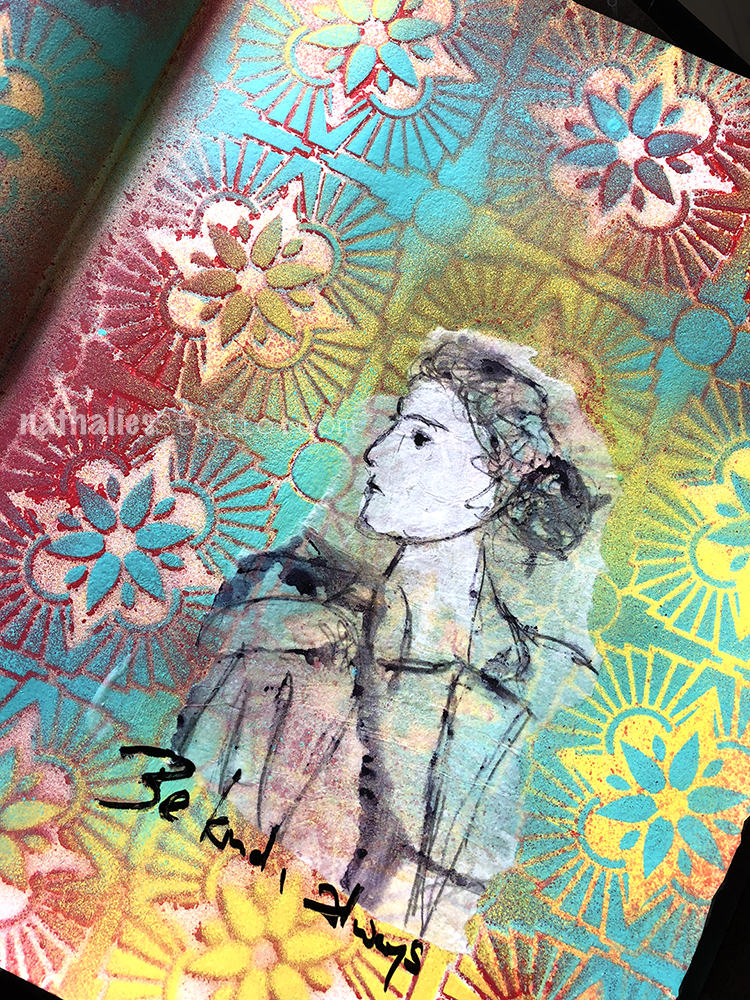 I pasted a piece of deli paper on top on which I had drawn.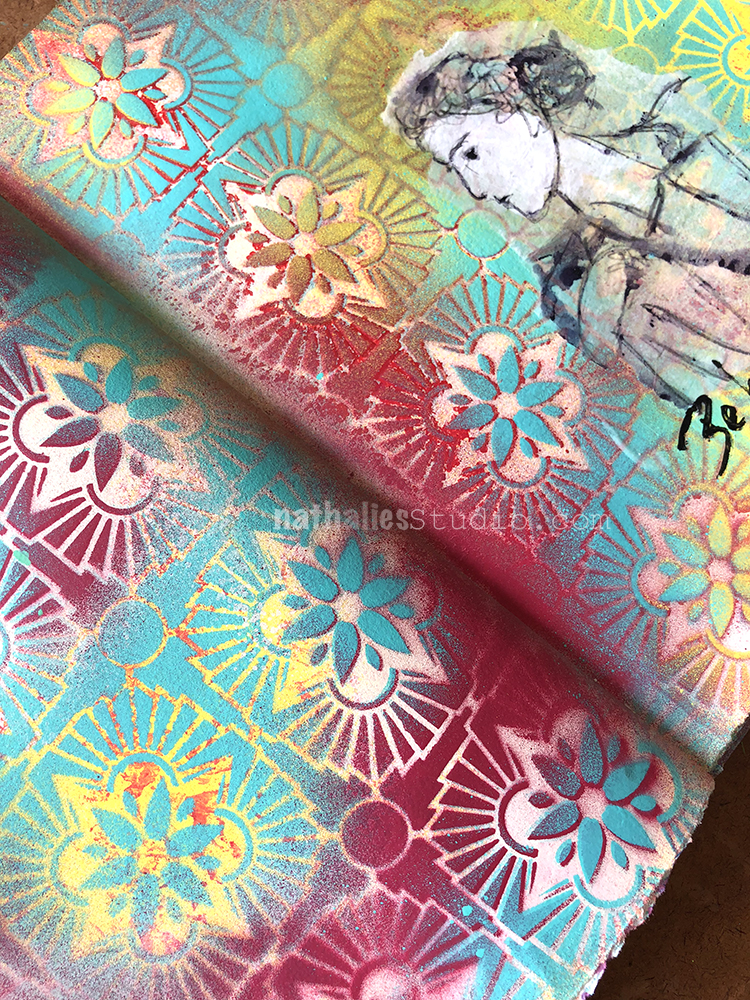 I love how reapplying the stencil and spray partly with different colors and then repeating the process a couple times makes the pattern look so dimensional. It is my favorite thing about using spray paint.
Here are some of the supplies that I used: