instructors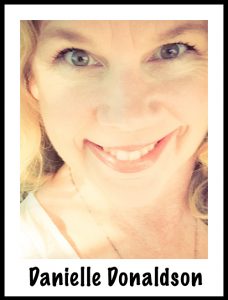 About Danielle:
Danielle Donaldson is an artist, author and educator renowned for her use of complex color palettes and delicately drawn details. Her work incorporates an imaginative array of subjects, from playfully rendered forest creatures, nautical landscapes encapsulated in glass jars, and pillow-forts filled with kittens.
Her background in fine art paired with her skills as a graphic designer have provided her with an exceptional pairing of intuition and practicality, which shines through in her art, books and workshops. In addition to her best-selling instructional books, creativeGIRL: Mixed Media Techniques for an Artful Life and The Art of Creative Watercolor: Inspiration and Techniques for Imaginative Drawing and Painting, she teaches both online classes and in-person workshops including beginner to advanced artists from around the world. Using her trusty mechanical pencil and vast palette of watercolors, she weaves the values of creative practice, color experimentation, and fine art fundamentals with her signature small-scale illustration.
Nestled in her comfy studio in Southern California, Danielle continues to grow as an artist by fully embracing the creative process in all she does and with each story she tells.
Check out Danielle's work: