instructors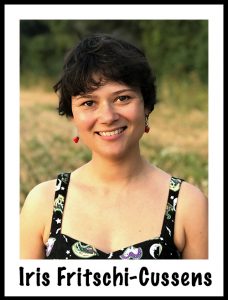 About Iris:
I'm Iris Fritschi-Cussens, a Dutch mixed media artist, teacher & vlogger based in London, UK where I live with my beautiful family (husband, 2 kids and many pets).
I'm passionate about art and art journaling for self-expression and self-discovery. My art style is raw and colourful and in it I seek to express my feelings. My hope is that others will see, share and feel understood in the emotions that I express in my paintings.
Online I love to share my art, my outlook and my creative life through pictures, writing & videos. It's important to me to share real life, not just a polished 'social media version', so apart from the happy times I also address the harder feelings, and struggles like creative block. I certainly don't have it all together, I'm just figuring things out and sharing the process as I do and hoping I can inspire those on a similar journey along the way!
In my spare time I like to sing in my choir, go roller blading, play video/board games and find the perfect gin cocktail.
I'm currently obsessed with: making stickers of my art, vlogging my creative life, my Moleskin crinkly sketchbook, heavy body white acrylic paint, fluorescent pink everything and my red Prismacolor pencil.
Here is a look at Iris's style: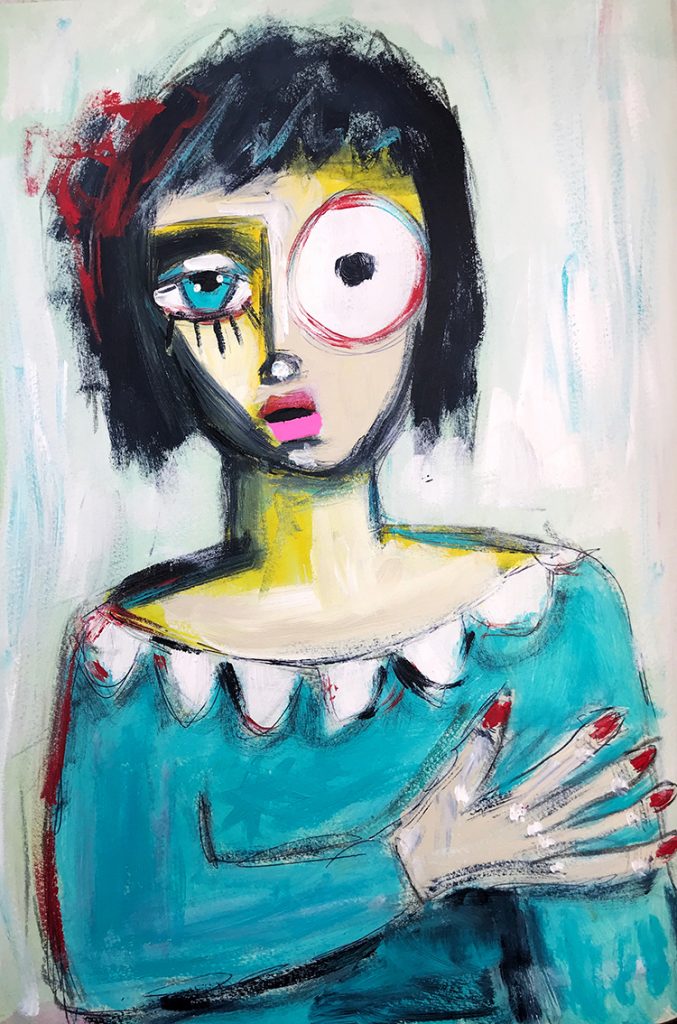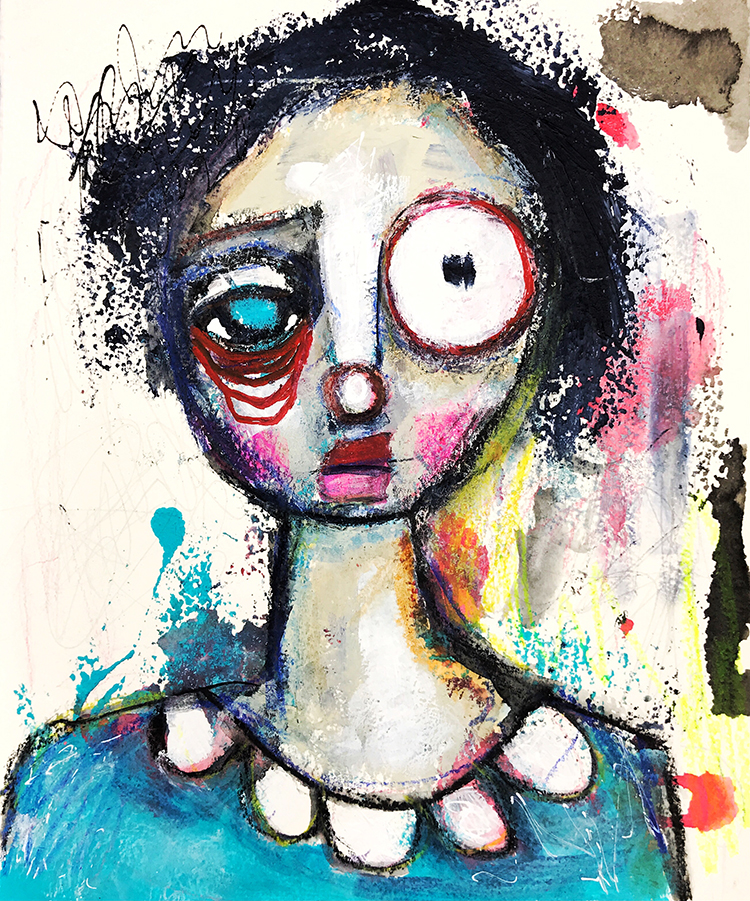 SaveSave