instructors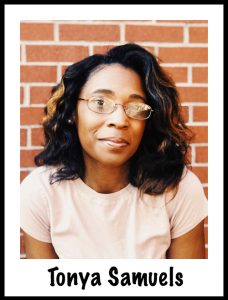 About Tonya:
My name is Tonya Samuels I am a wife and mother of 3 beautiful children.
Graphic designing is my job but paper crating is my passion. Yes, I fell in love with paper, and that newfound love opened up the world of the journal making to me.
Currently, I make journals that either have a theme or my favorites ones that tell untold stories. Also, I design digital paper to use in your paper-crafts. I like to think of myself as someone who helps people document everyday life.
Check out Tonya's artistic style: