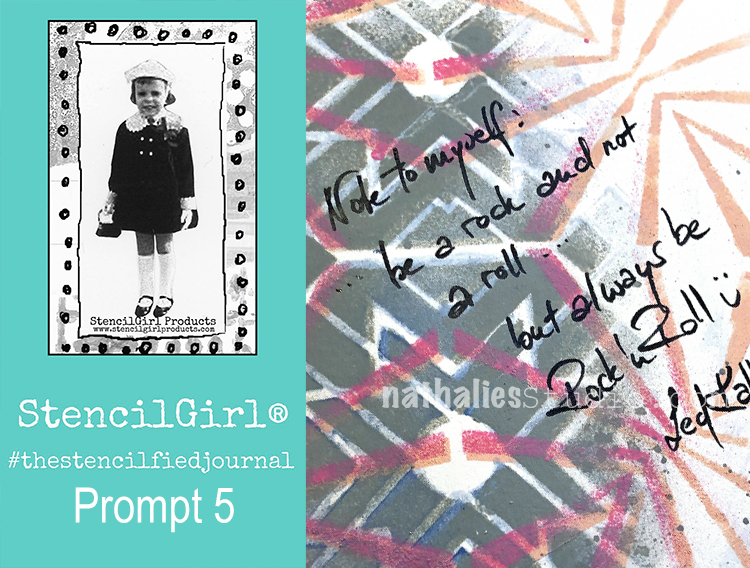 My wonderful friend Tina Walker is at it again – she invited several people to join her Stencilfied Prompts. The prompts are music related and each week she is posting a song. You can be inspired by the lyrics, the video, the album cover or anything related and the only restriction is that you have to use StencilGirl Product Stencils. Here is my take on Prompt 5: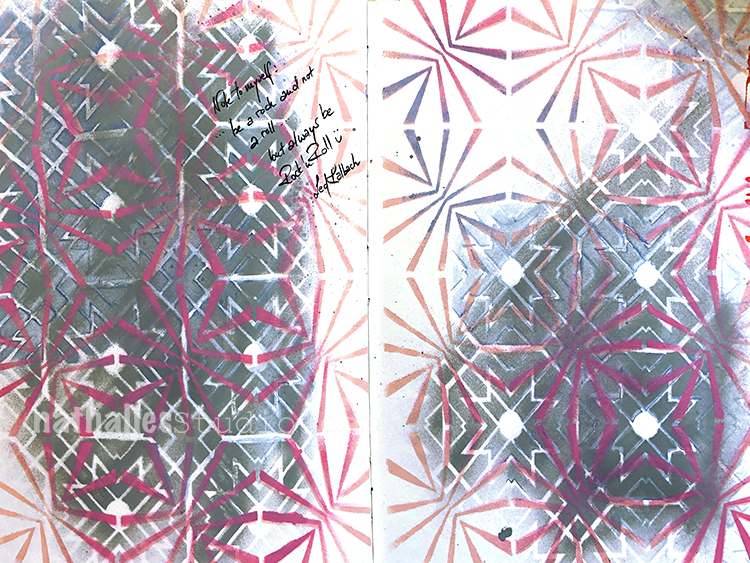 This week's prompt was Led Zeppelin's Stairway to Heaven.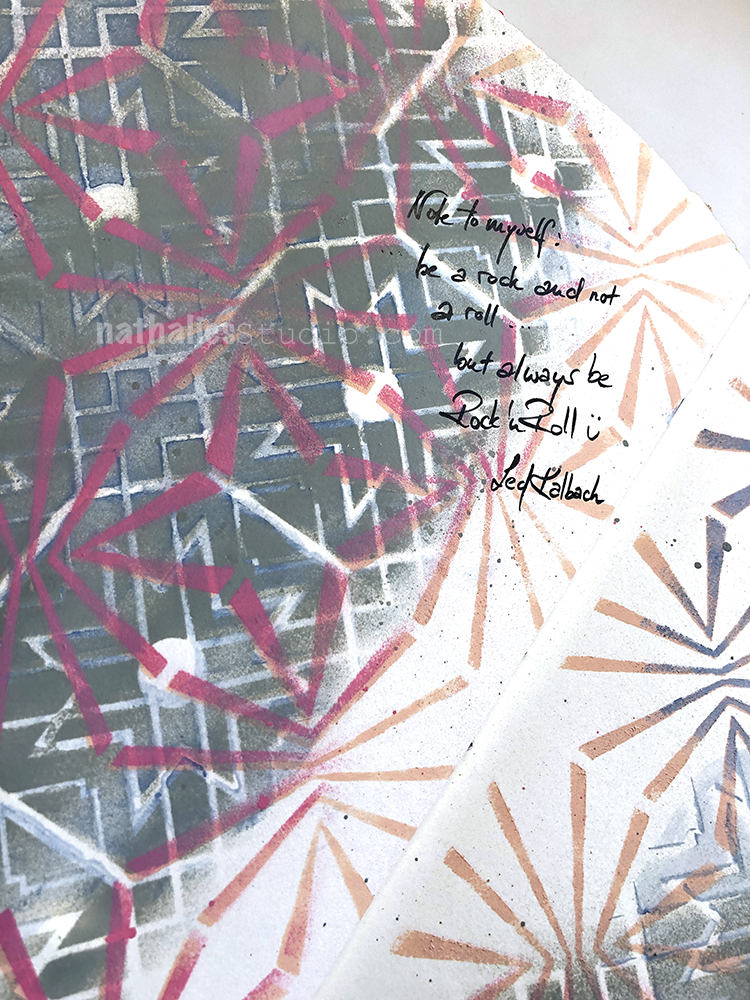 I added a bit to the lyrics ;) You know Led Kalbach – yeah stupid joke LOL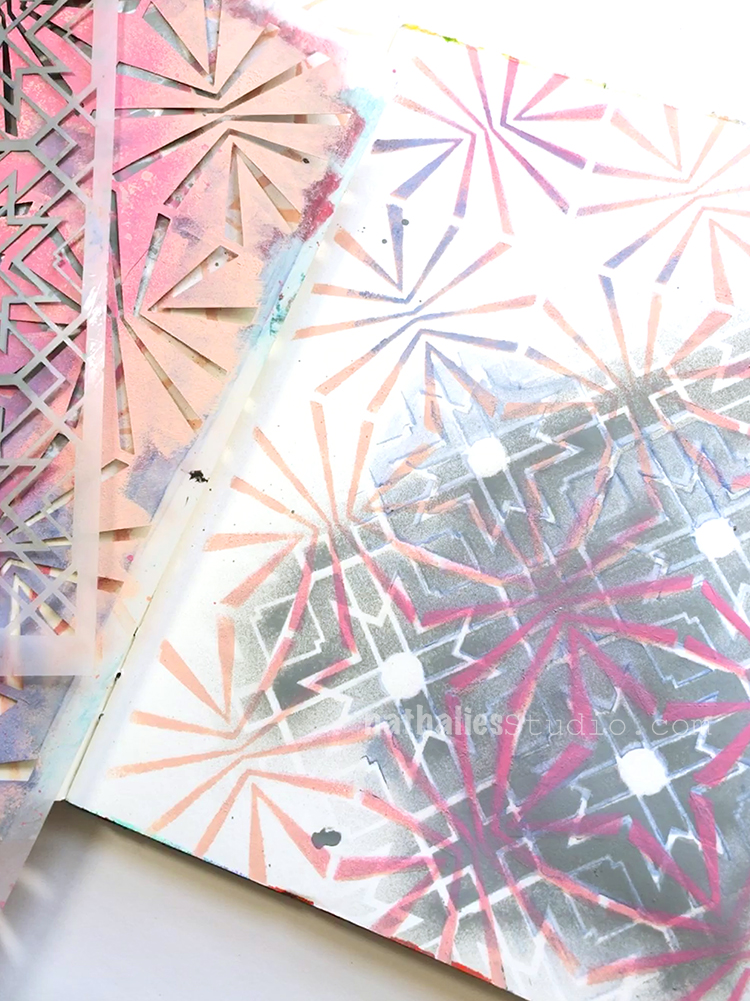 For this art journal spread I spray painted in grey over my Toledo Stencil and then layered the Beacon Stencil on top and sprayed with pink and beige as well as purple over it.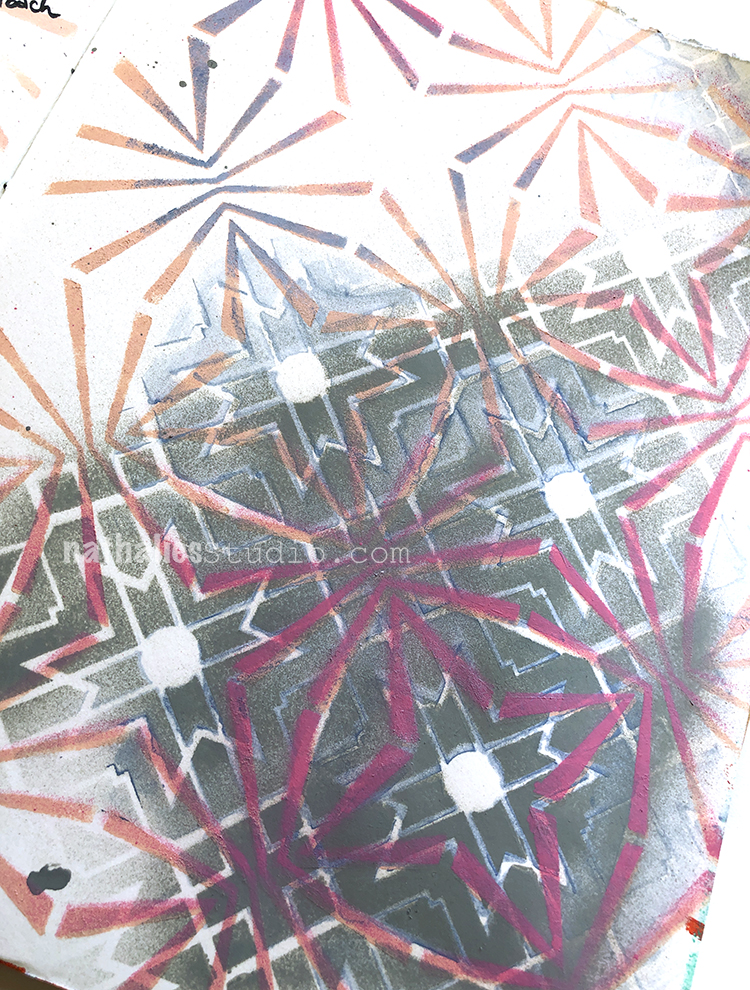 I love how the layered stencils come together. I tried it first with a lighter color as the background and then the dark color on top  but I realized that it was too hard for the eye to read the background pattern that way. Always fun to play around with stencils and see how far and different you can push them :)
Wish you a Rock 'N Roll day !!!
Here are some of the supplies I used for this spread: