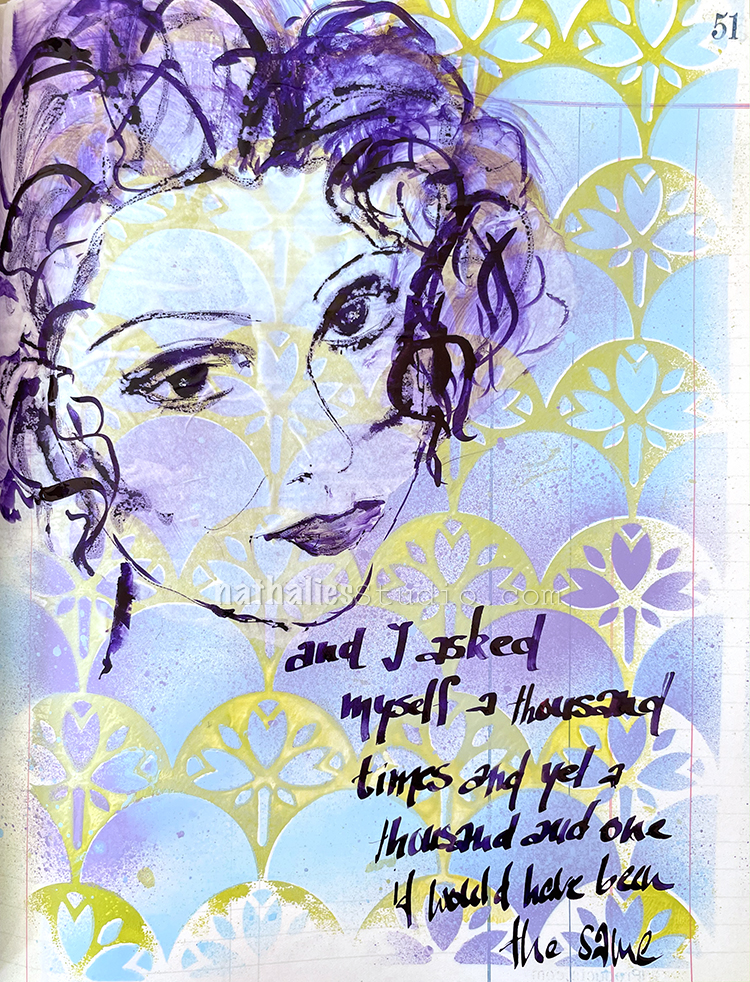 The background for this page started with the Produce Joy art journal where I flipped over the Art Nouveau Wallpaper stencil after spray painting the background onto the next page to make an imprint.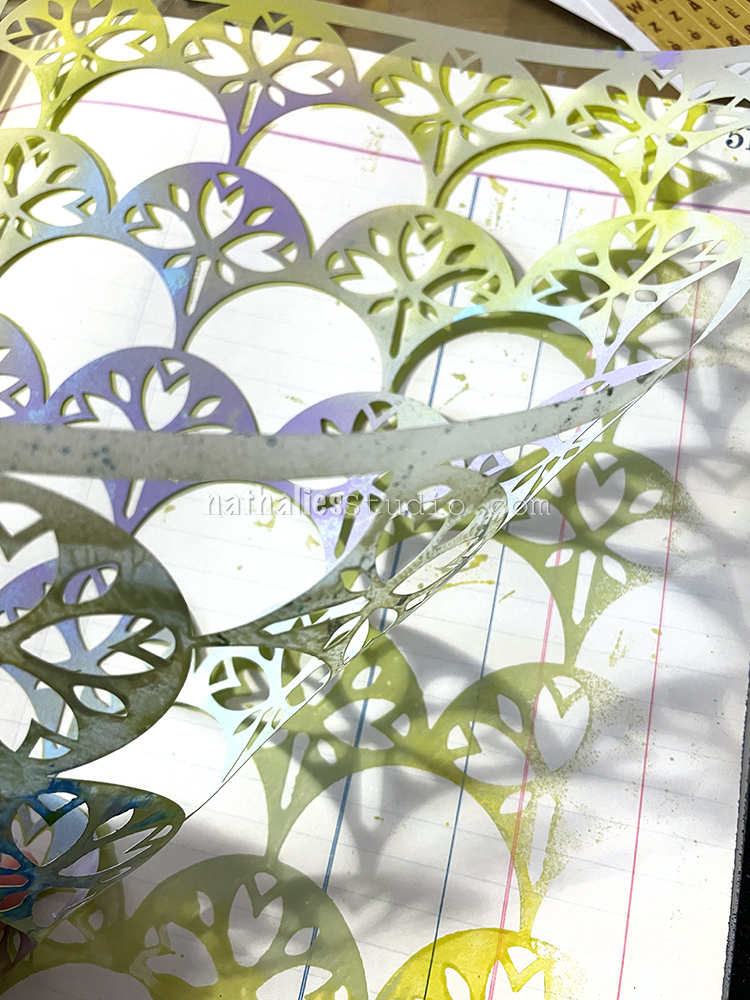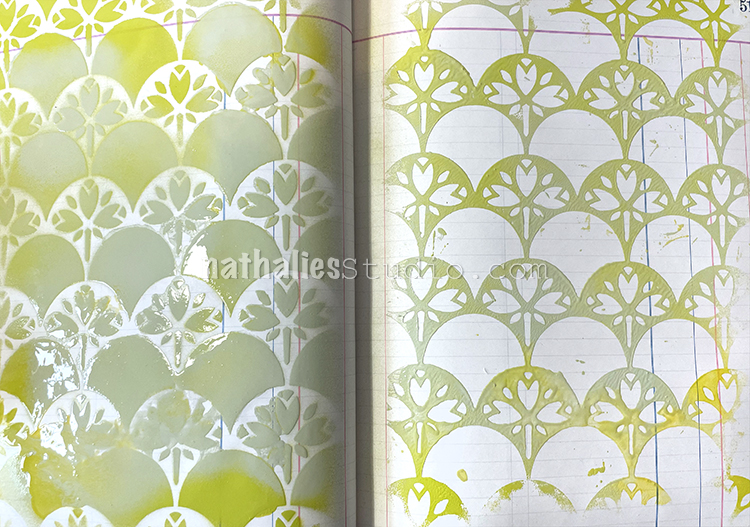 When I came back for this page I aligned the same stencil onto the pattern and sprayed over it with different colors. This especially looks nice in the areas that were just a bit offset – it gives a better, crisper distinction between the two different paint applications.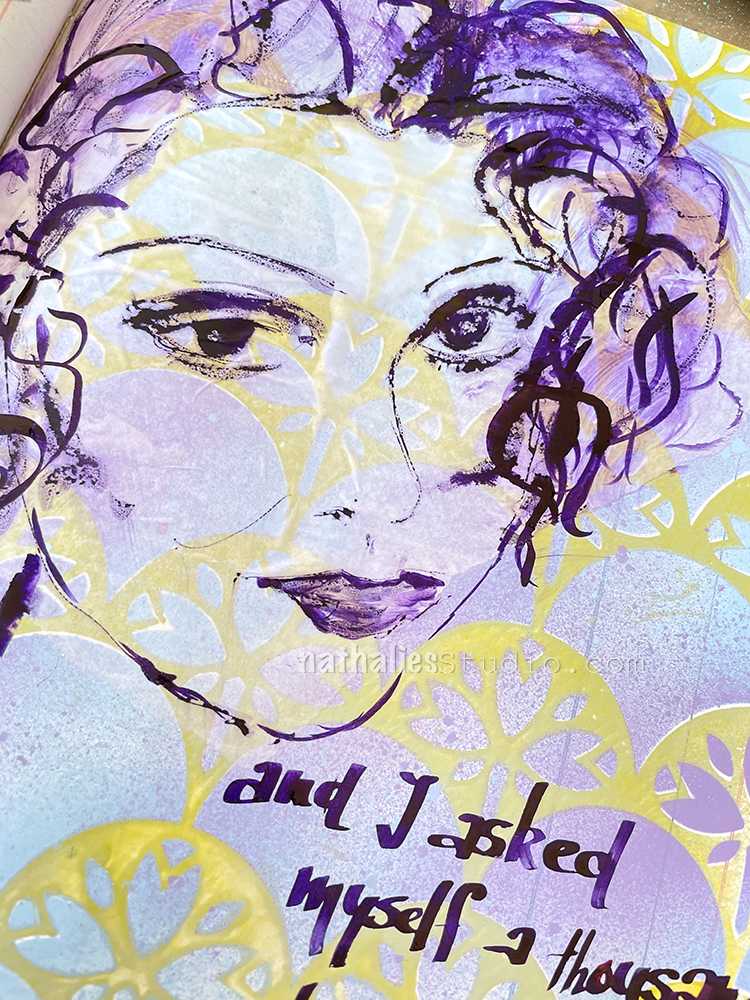 I used a calligraphy nib pen and a brush with acrylic ink by Liquitex for the sketch on deli paper and applied the deli paper with fluid matte medium by Liquitex using a fan brush. I also used the calligraphy nib for the journaling. I had the nib set for a while in my stash and finally used it. I used the pen cleaner to clean the nib pen afterwards – a good idea to make sure it keeps writing and drawing well.
Here are some of the supplies I used: