I just received two copies of this wonderful book by Gabrielle Javier-Cerulli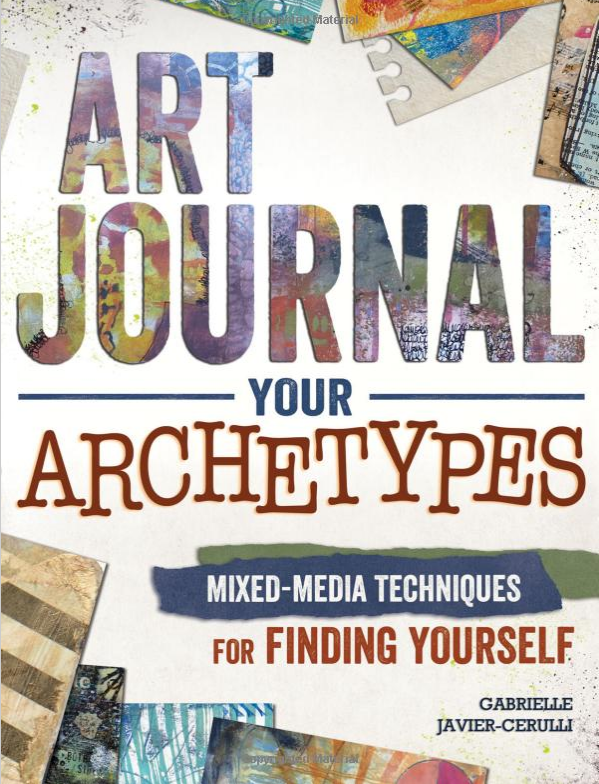 ART JOURNAL YOUR ARCHETYPES – Mixed Media Techniques for Finding Yourself
"In this unique book, you will learn processes for discovering your core archetypes and using that knowledge to create highly personal visual expressions, all the while embracing the personal revelations and creative breakthroughs that result". -Gabrielle
Gabrielle asked me along with a couple other wonderful artists if I'd contribute to her book. I was super honored and of course I said yes. Gabrielle had a long conversation with me to explore my archetypes which was very interesting to learn about. After the interview and after she told me my archetypes I created art journal pages based on those. It has been so much fun and I learned a lot about myself. Here are the pages I contributed: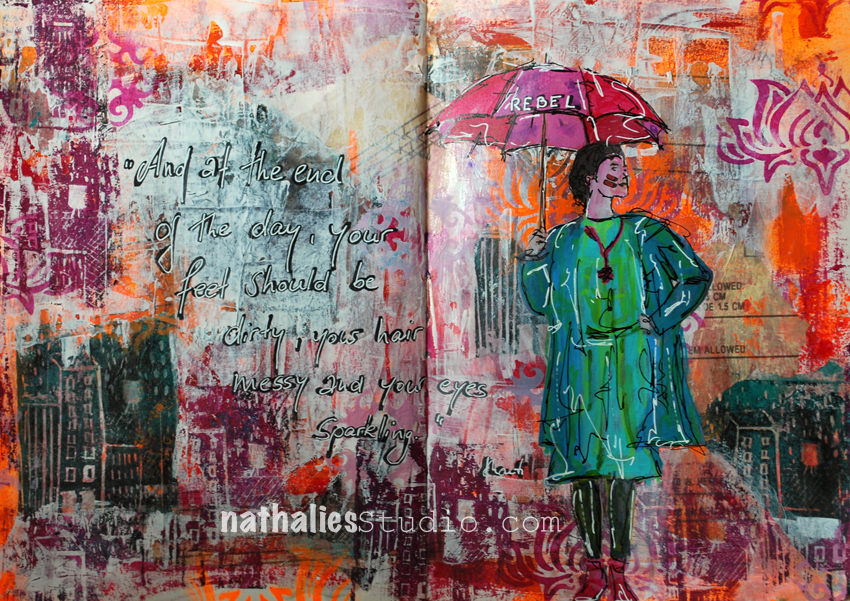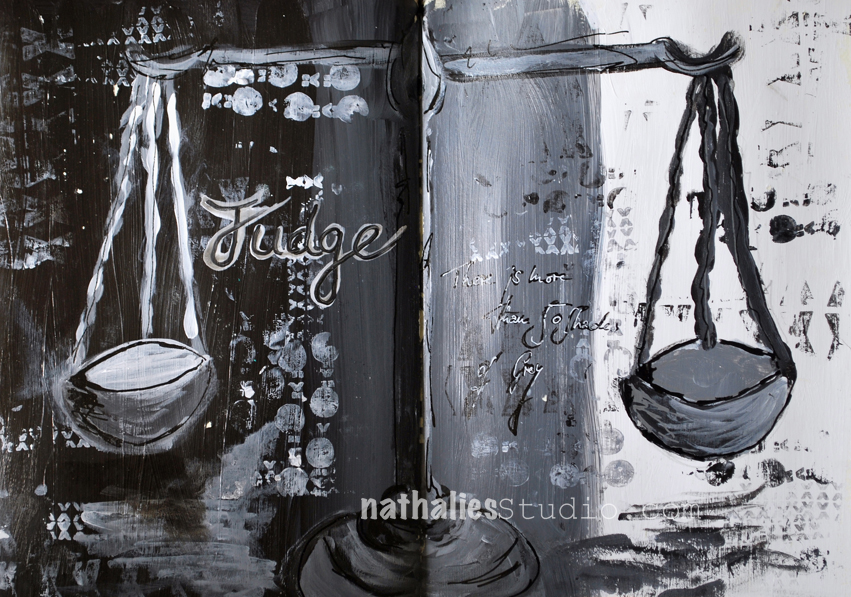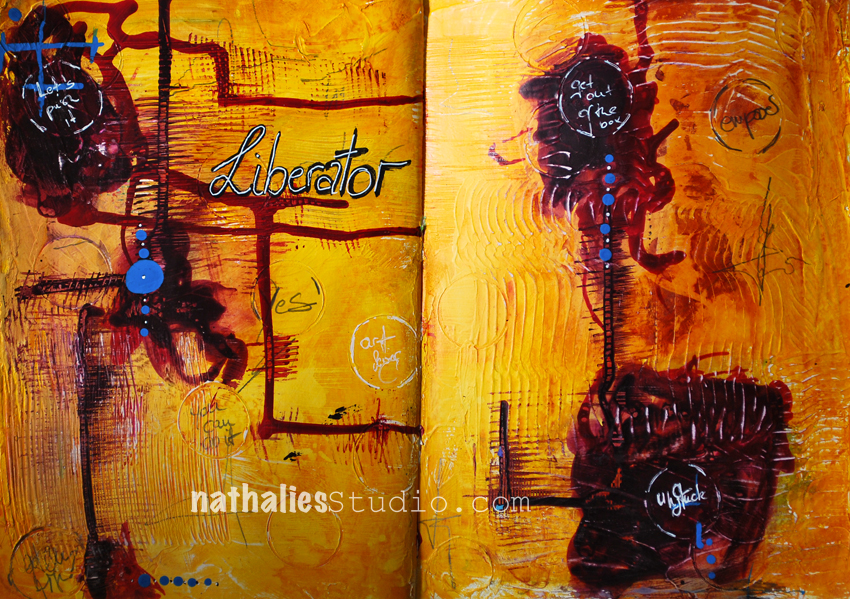 Find out more about Archetypes, your own archetypes and how they can prompt your art journal pages in this book. Thank you so much Gabrielle for including me!
Get yourself a copy or leave a comment here for a chance to win one of the copies of the book I received. You can comment until October 26, 2016 midnight EST and I will pick one lucky winner randomly and announce the winner shortly after.