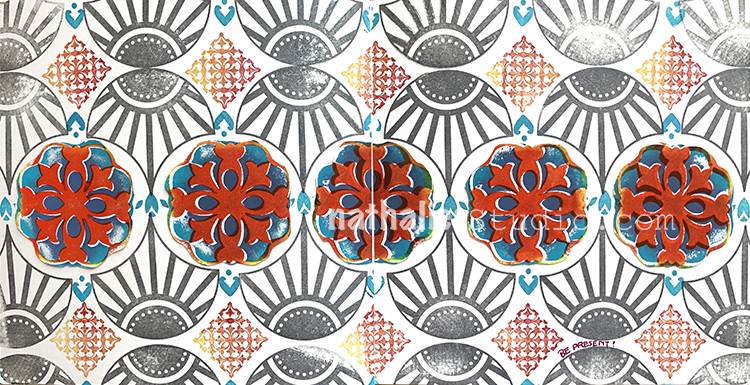 "Be present!" – always a good thought to remember :)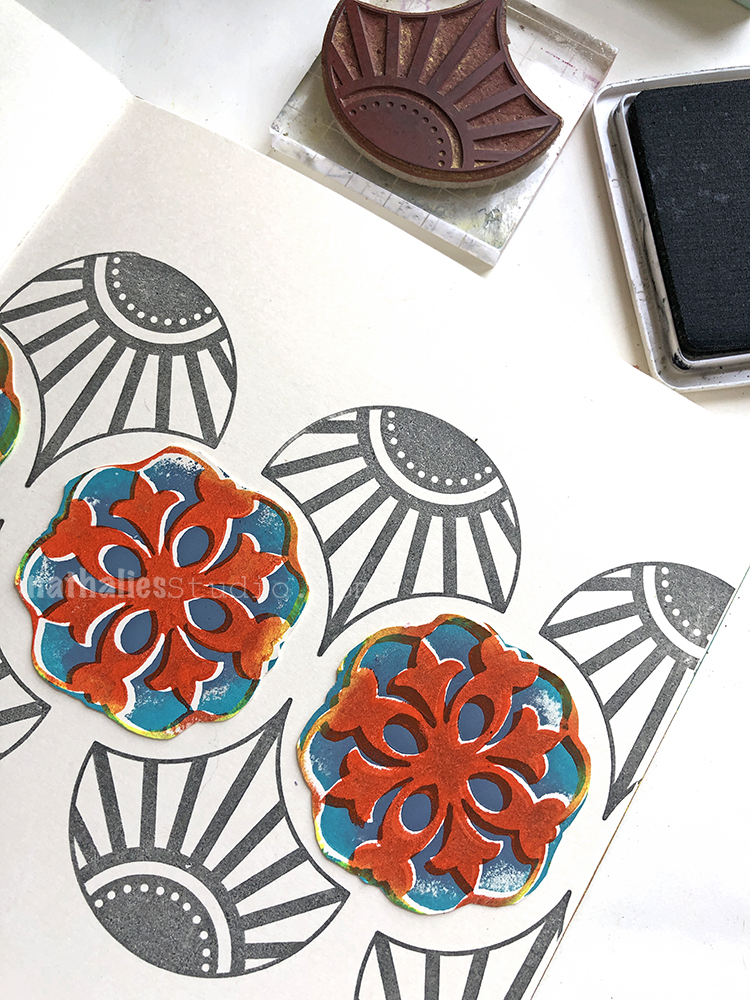 The colorful centers are from collage paper which I had stamped using a stamp buddy and the Versailles Foam stamp with different acrylic paint colors. I cut out the centers and glued them to the art journal.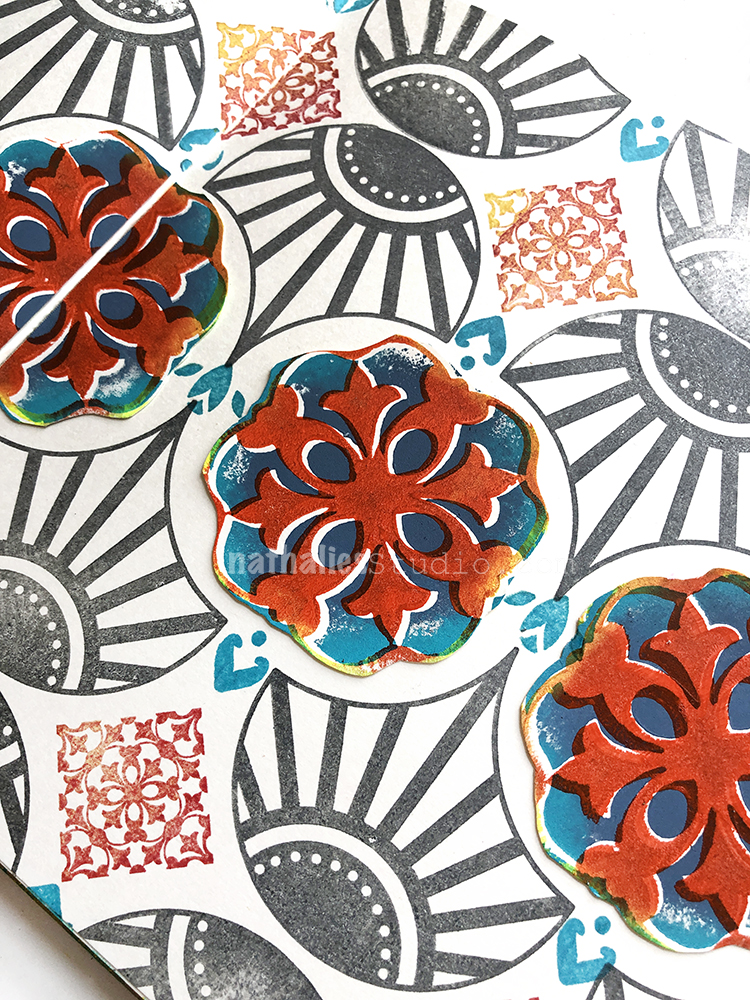 Around it I stamped my Fanfare stamps in teal archival ink and my Fantastic Large stamps in gray archival ink. Then I filled in with the Floral Tile Small set and Moonlight duo inks.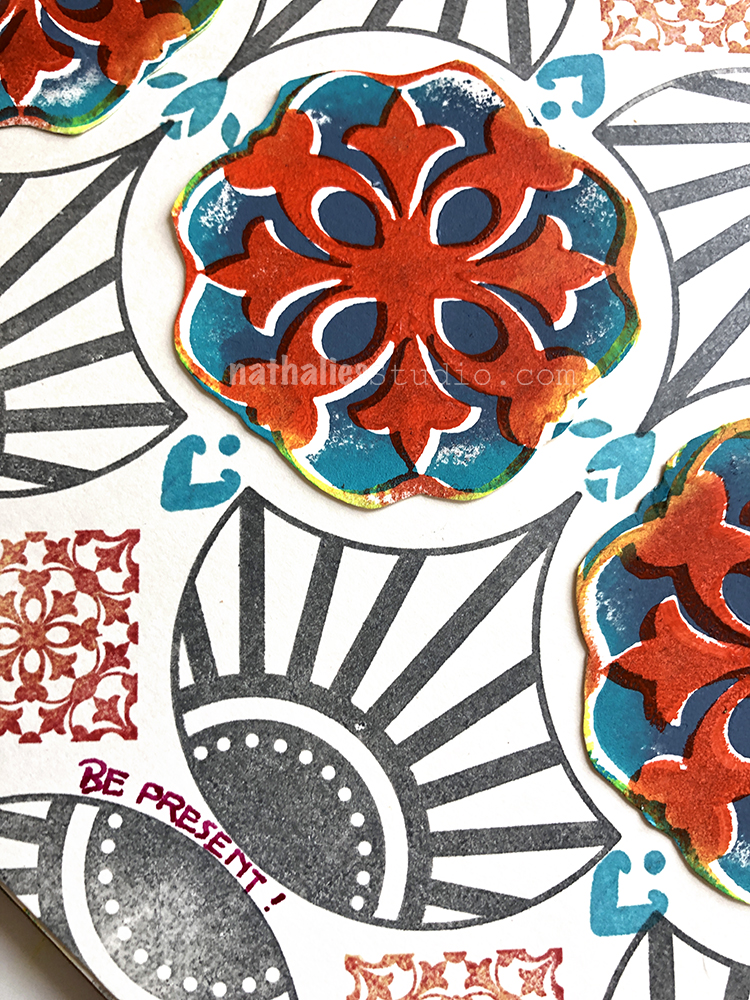 Here are some of the supplies that I used: