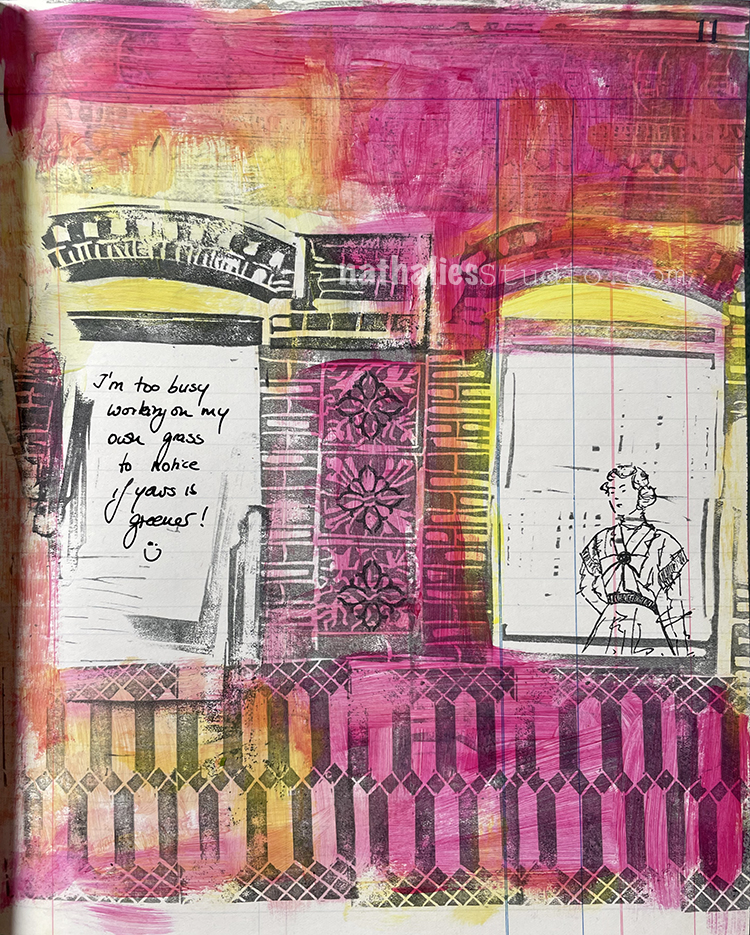 "I'm too busy working on my own grass to notice if yours is greener!"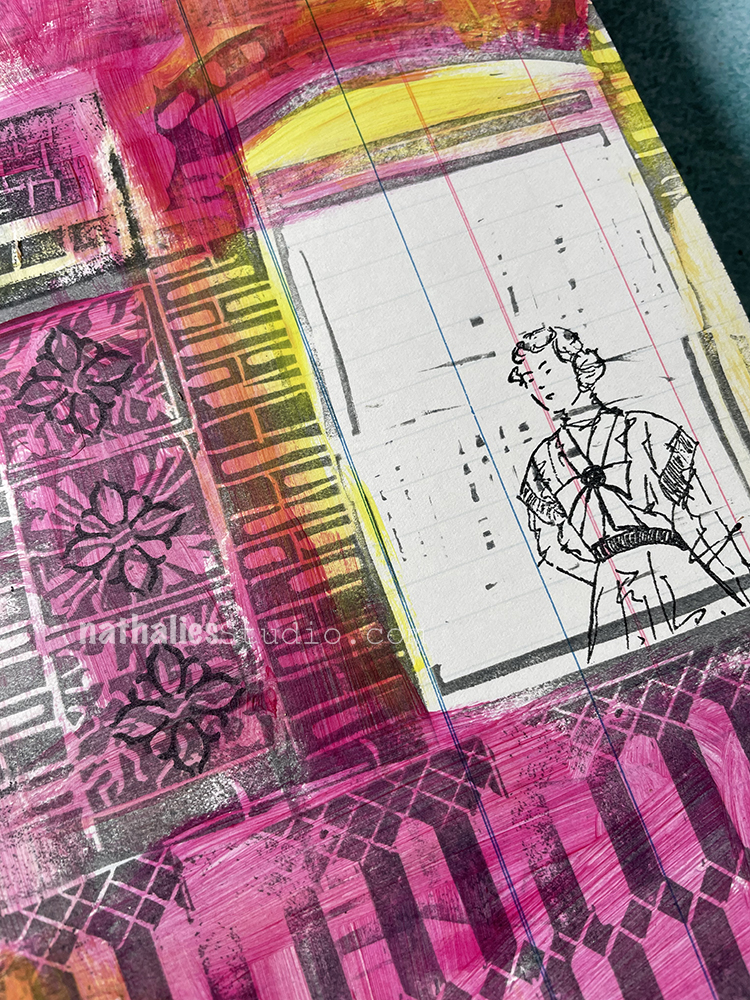 I thought it would be fun to pull out some of my hand carved stamps again and put them together. There are about 5 hand made stamps in the background which I stamped with a black ink pad. Then I used some magenta and yellow paint and created a glaze with matte medium, spreading it over the background.
I stamped one of my Fan-fare stamps as well as the lady from my Actually I Can set inside the window and added some journaling with a fountain pen.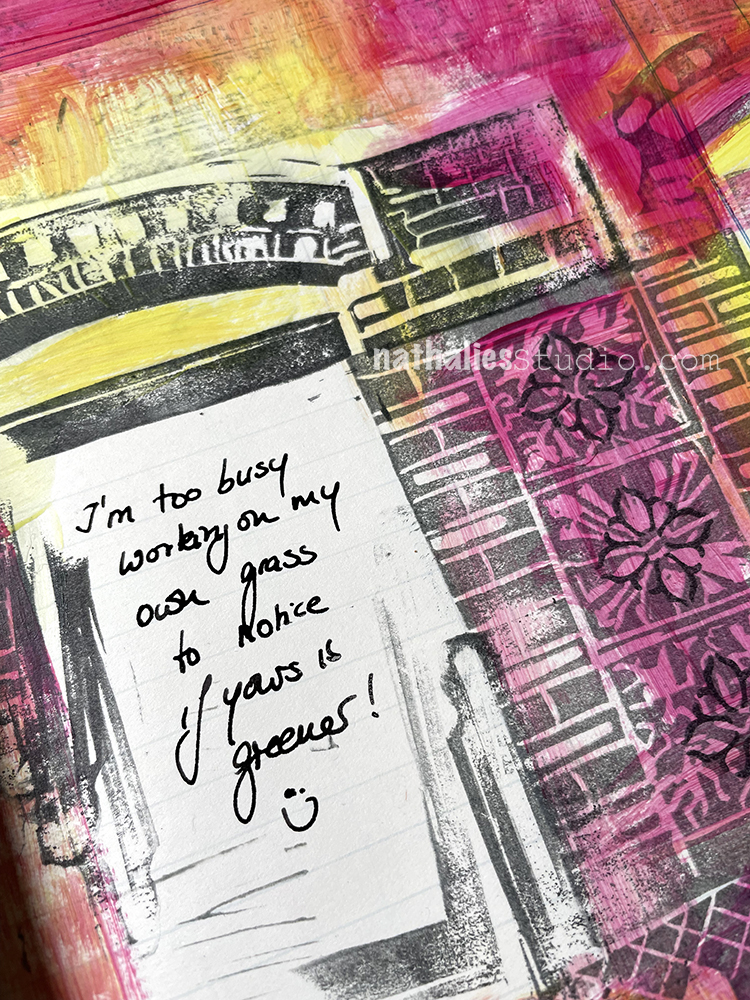 Here are some of the supplies I used: