Stampendous and Faber-Castell® Design Memory Craft have teamed up for a Blog Hop and the Faber-Castell® Design Memory Craft Design Team and some are playing with my Stampendous stamps and some yummie Faber-Castell Products – Wait until you see the colorful inspiration they have for you this week! We are all Blogging in Color!
I got to play with some Gelatos – and for today's post I created an Art Journal Page.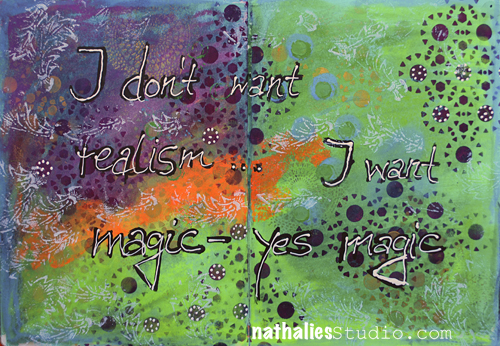 Using the Kaffee Klatsch Stamp Set and the Fiesta Stamp Set Stencil and Soft Body Acrylic Paints I stamped and stenciled several images onto the blank page.
After the images dried I went over with several colors out of the Gelatos Brights Color Kit.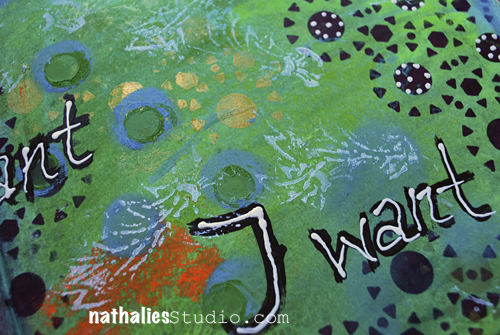 Using a wet brush I blended the colors together – dissolving the Gelatos. Where every I had used acrylic paint before- the paint resisted the Gelatos. I really love the bright creamy colors.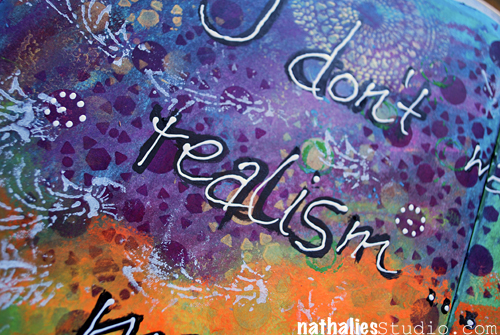 I used the Fiesta Stamp Set Stencil again this time with the Gelatos and used my fingers get crisp details. I finished the page by stamping one of the Fiesta Set Images several times in white on top and then writing a quote with a marker on top. As long as the Gelatos are not too thickly on the background it is still easy to apply acrylic on top – but you want to be careful. I used a mixture of white ink and soft body paint in a fine liner to add the white writing on top.
I will be back on Friday with another Blog Hop Post – but until then – here are the supplies I used on this page


Don't forget to check out all the different projects from the Stampendous and Faber-Castell® Design Memory Craft Design Team this week – I heard there might be prizes involved ;)