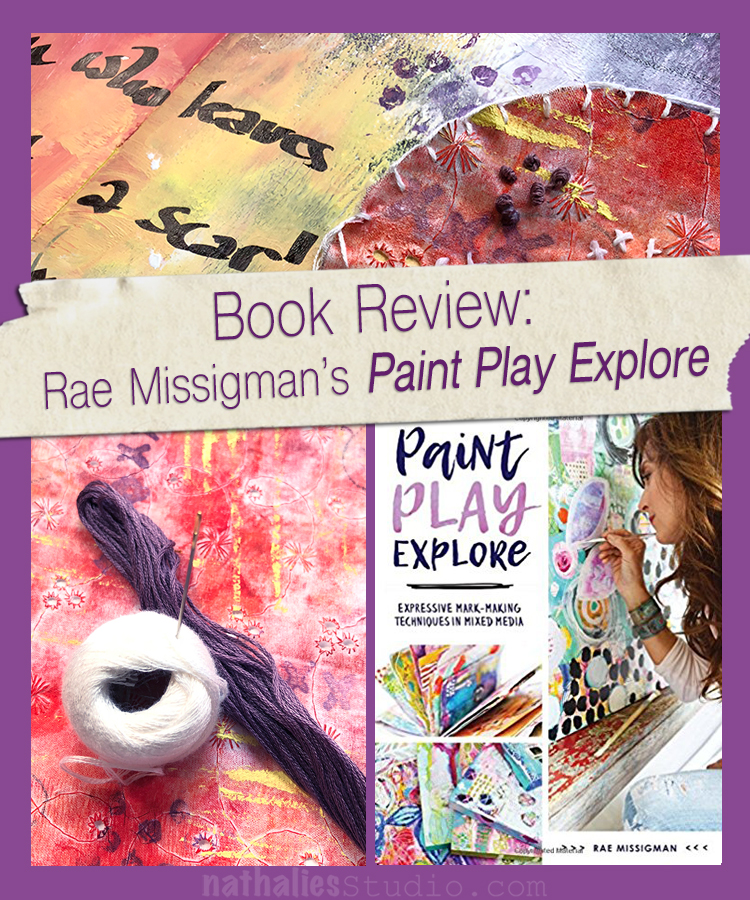 My friend Rae Missigman sent me her new book Paint, Play, Explore – Expressive Mark-Making Techniques in Mixed Media and I couldn't wait to dig into it.
I wasn't disappointed – Rae's love for mark making and finding all kinds of tools and ways to inspire you to make your own mark in your artwork is contagious.
I was inspired by her idea of creating marks on fabric and I couldn't wait to get into my studio to do this myself.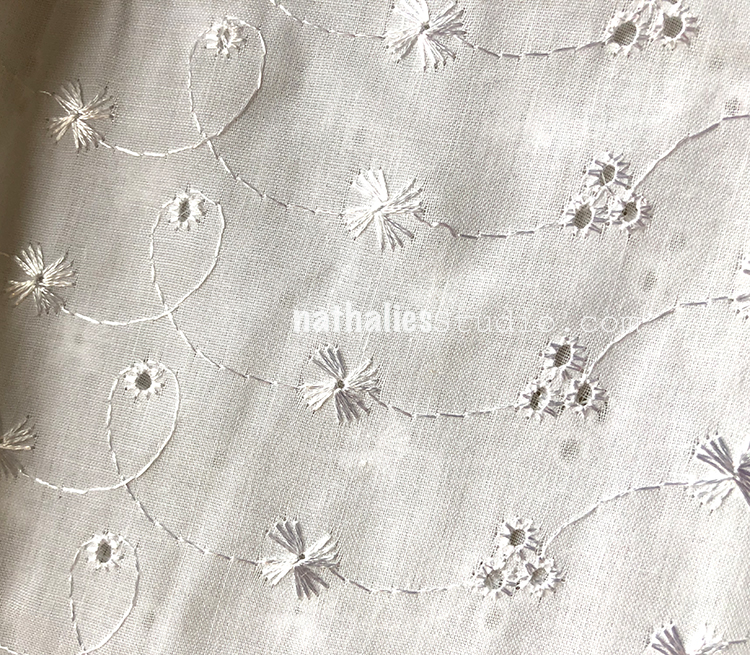 I cute a piece of this beautiful fabric which I had hoarded for ever and used a brayer to add some color on top of it to reveal the pattern and texture of the fabric even more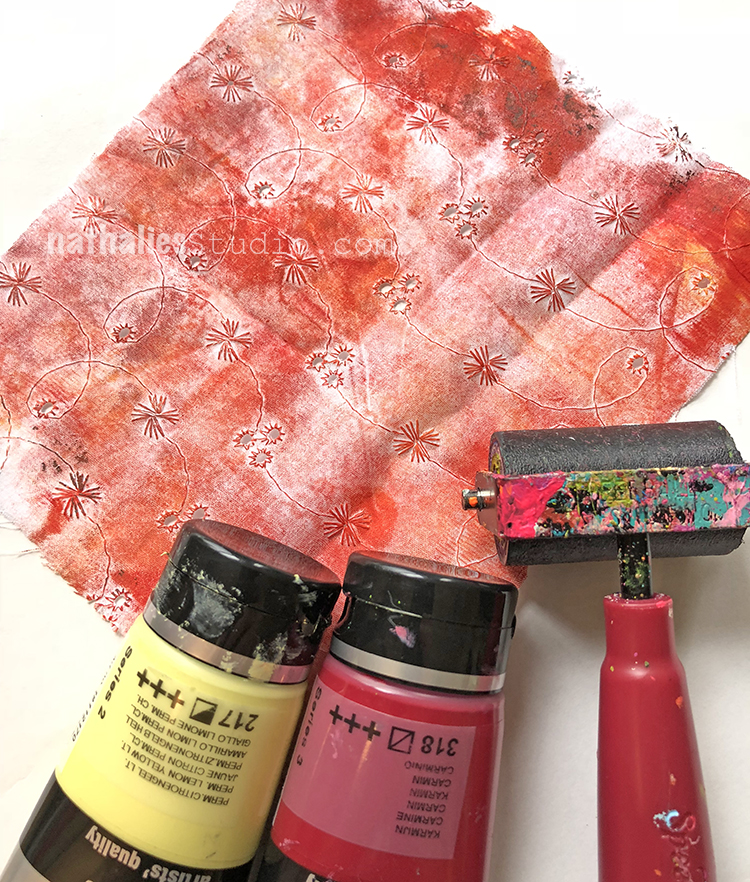 Using a rigger brush I added some marks as lines playing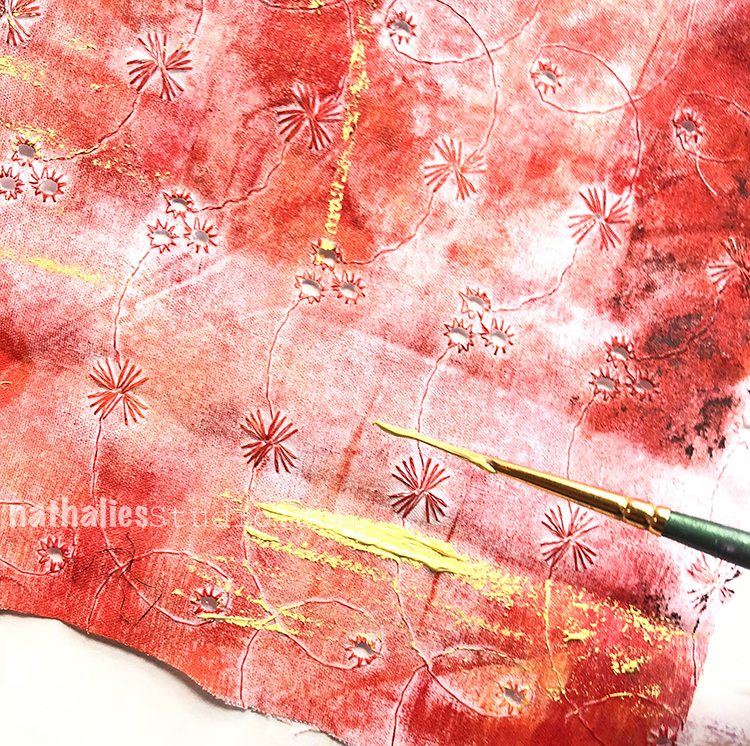 I used the same colors to paint a grungy background into my art journal.
Then I grabbed my Embroidery Stamp Set as well as a purple ink pad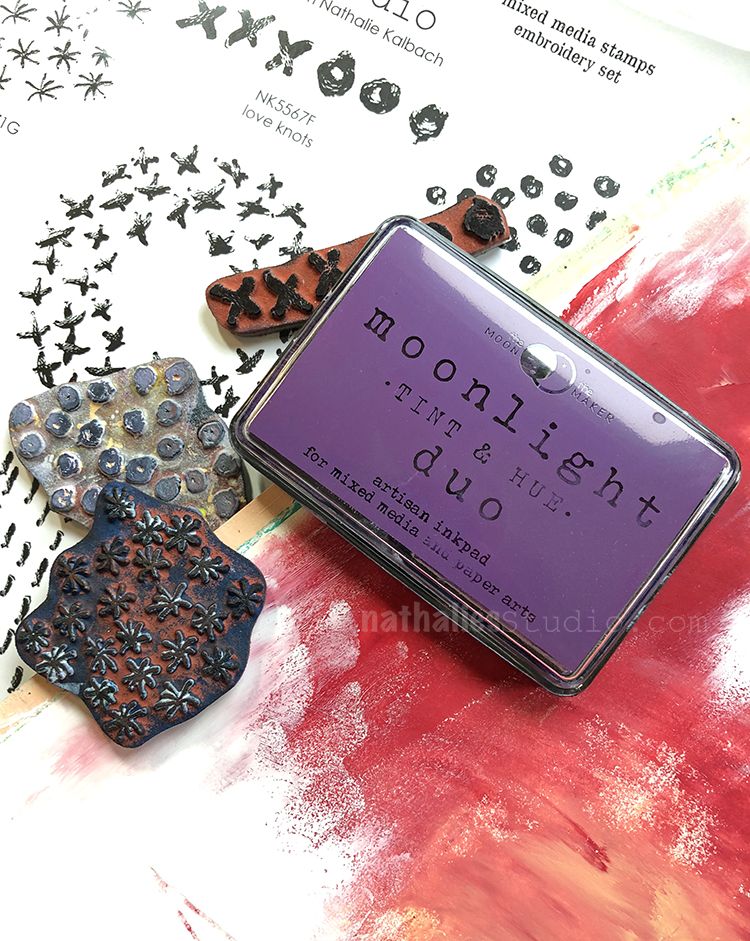 and added some stamped marks to the art journal but also on top of the fabric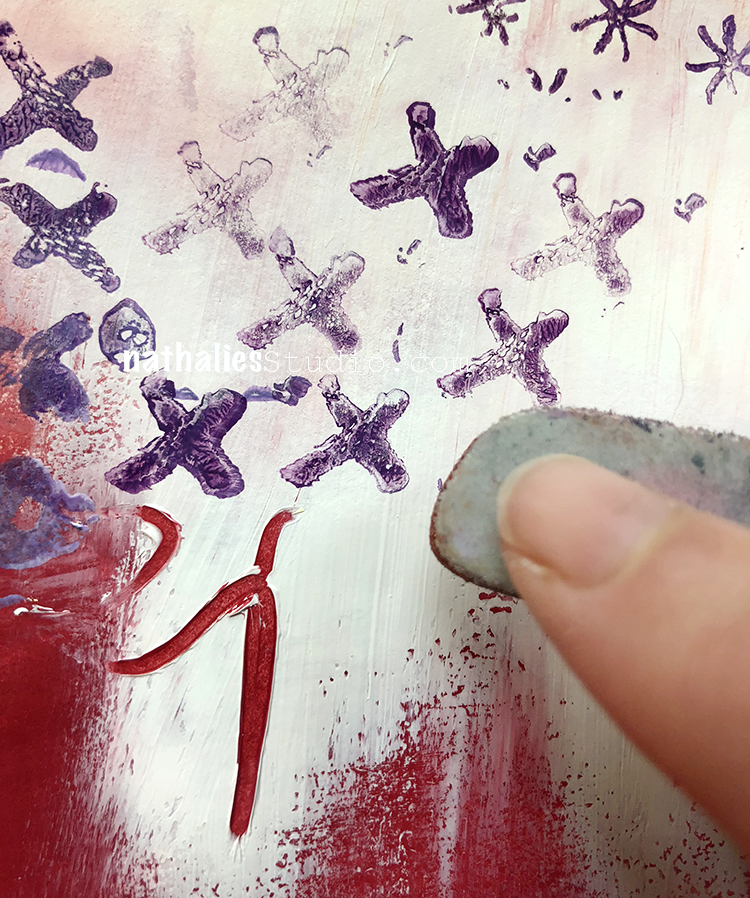 Then I grabbed some embroidery thread and a needle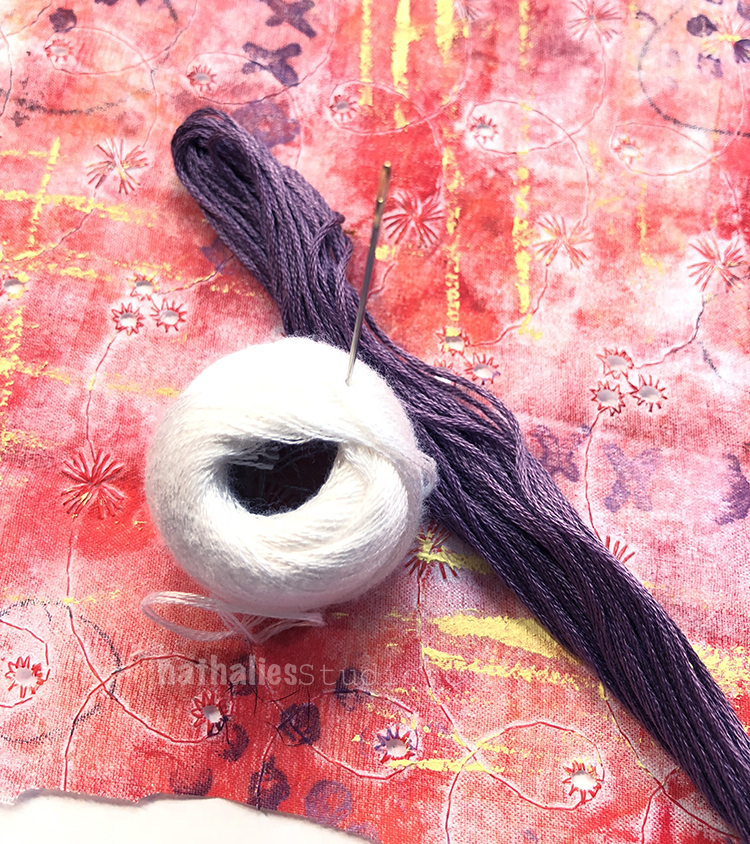 and added some cross stitches and french knots as marks to the fabric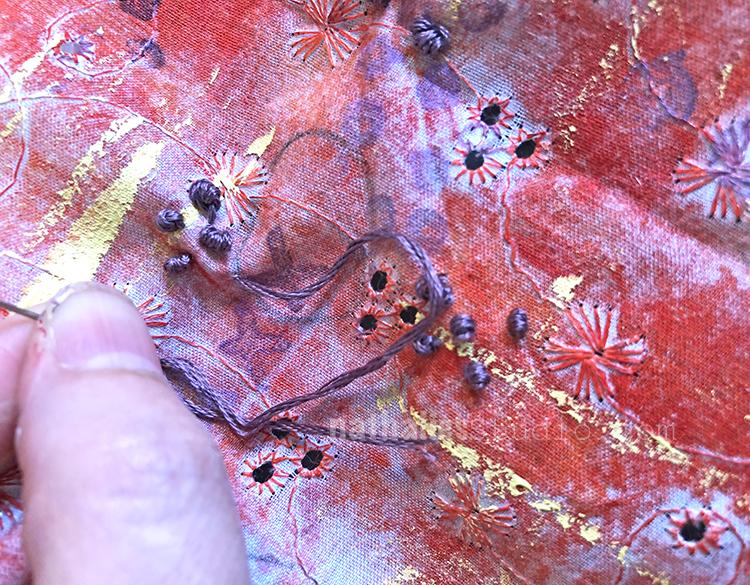 I cut out circles out of the fabric and added a blanket stitch around the big one and then glued them down onto the art journal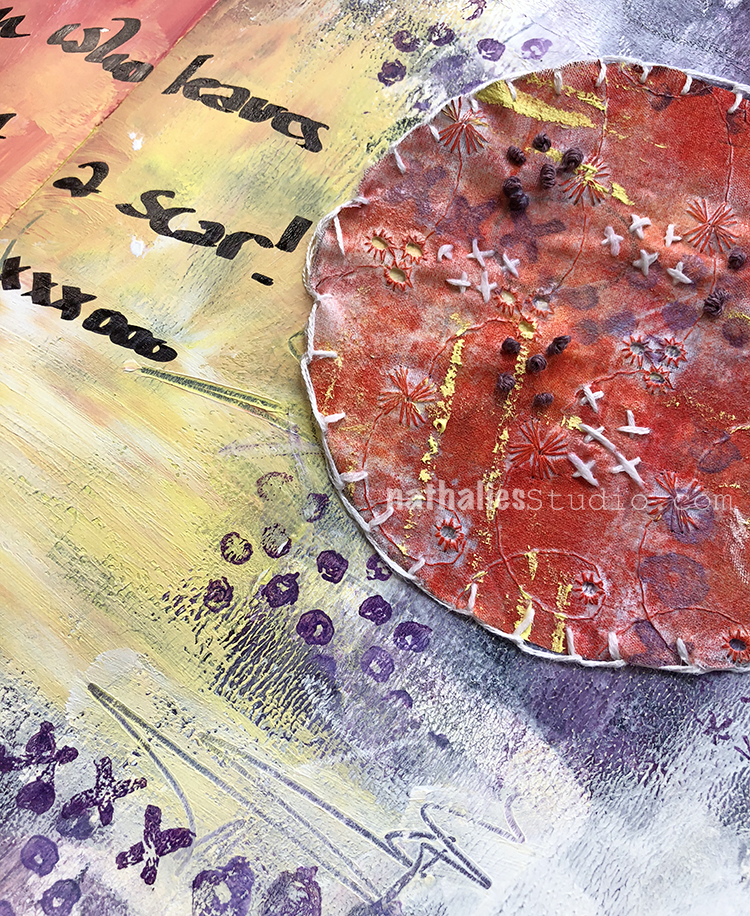 I love how they tie in with the design of the background but still create their own little focal point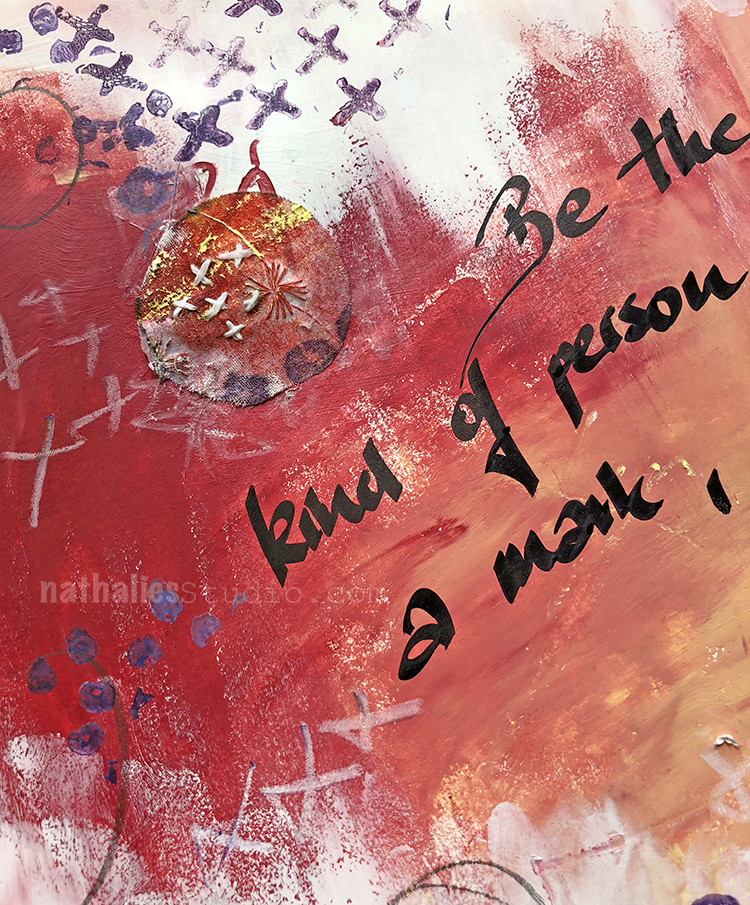 I added journaling and some hand drawn marks with a pencil and white woody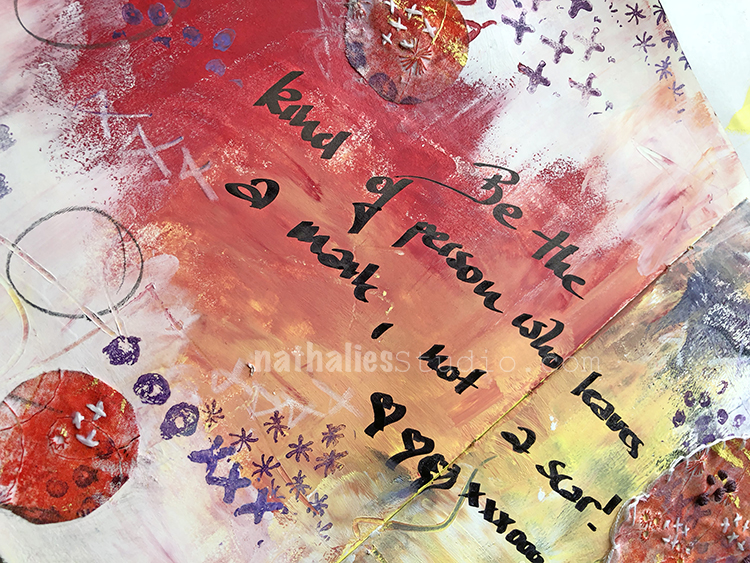 And there it is the finished Art Journal page inspired by Rae's book – full of marks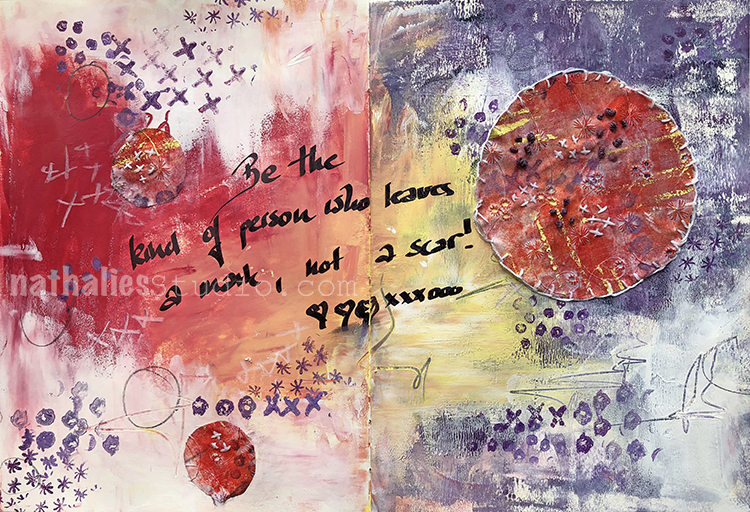 Paint, Play, Explore oozes of gorgeous colorful and energizing photos and Rae shows in four chapters her favorite mark making tools, what kind of marks, artwork and projects.It is a wonderful inspiring book – Rae definitely left a mark with her wonderful book – Paint, Play, Explore.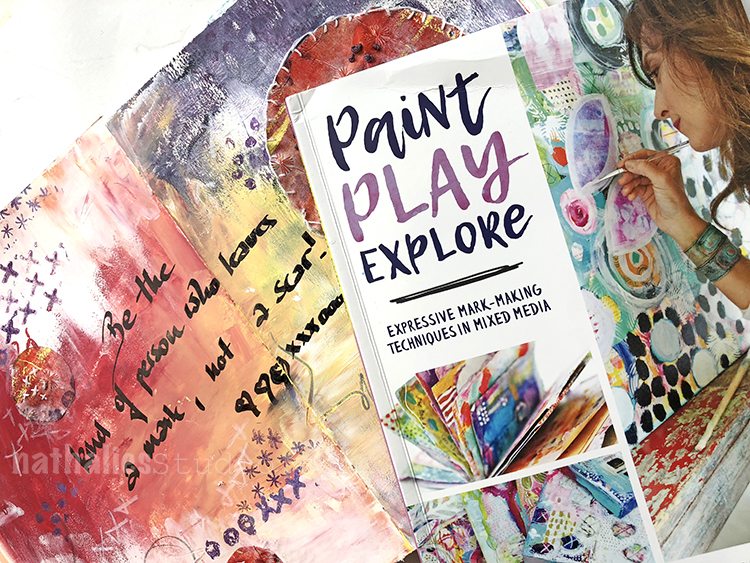 Go and get it to leave your mark in your artwork as well!