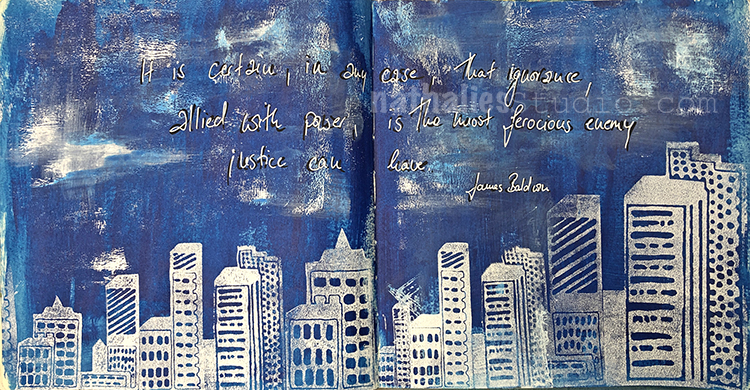 "It is certain, in any case, that ignorance, allied with power, is the most ferocious enemy justice can have." ― James Baldwin
I think we are seeing some of this terrible combination at work these days so I had to use this quote in my art journal.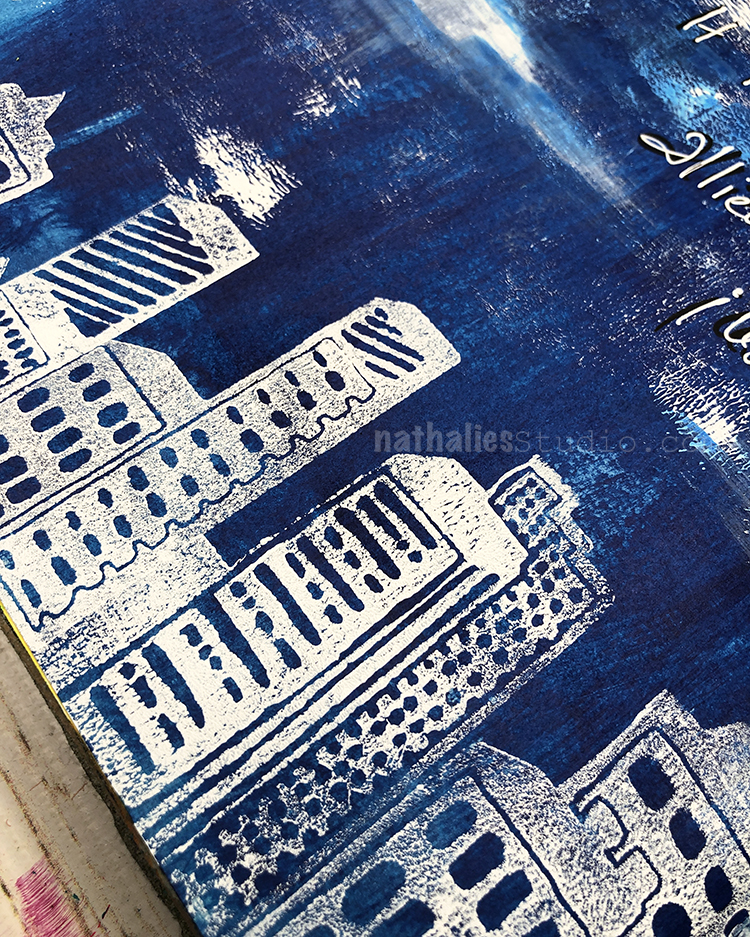 Pretty simple to bring this page together with acrylic paint and my foam stamps. I used both of my Midtown sets for this page to show the size difference between Midtown and Midtown Minis.
And the quote in uni posca black with white signo overtop.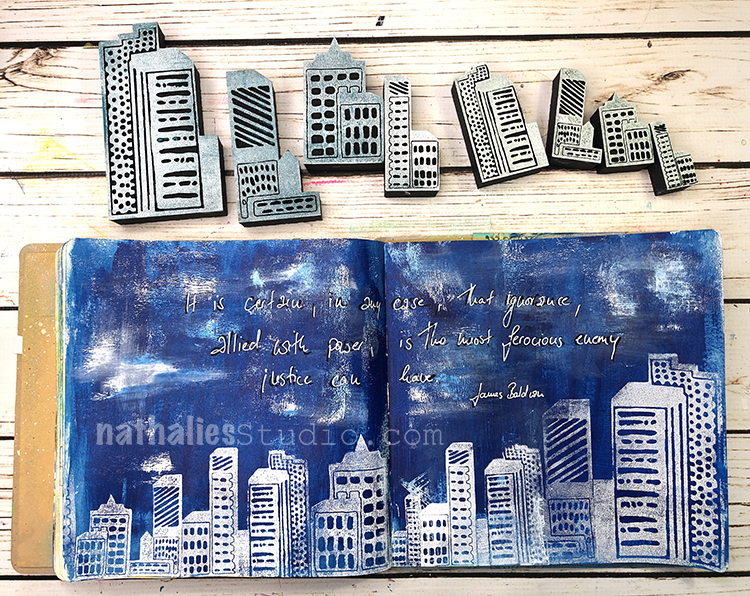 Here you can see the two stamp sets and how they compare.
Here are some of the supplies I used: