"What good are wings, without the courage to fly!" . yessss FLLYYYYY :)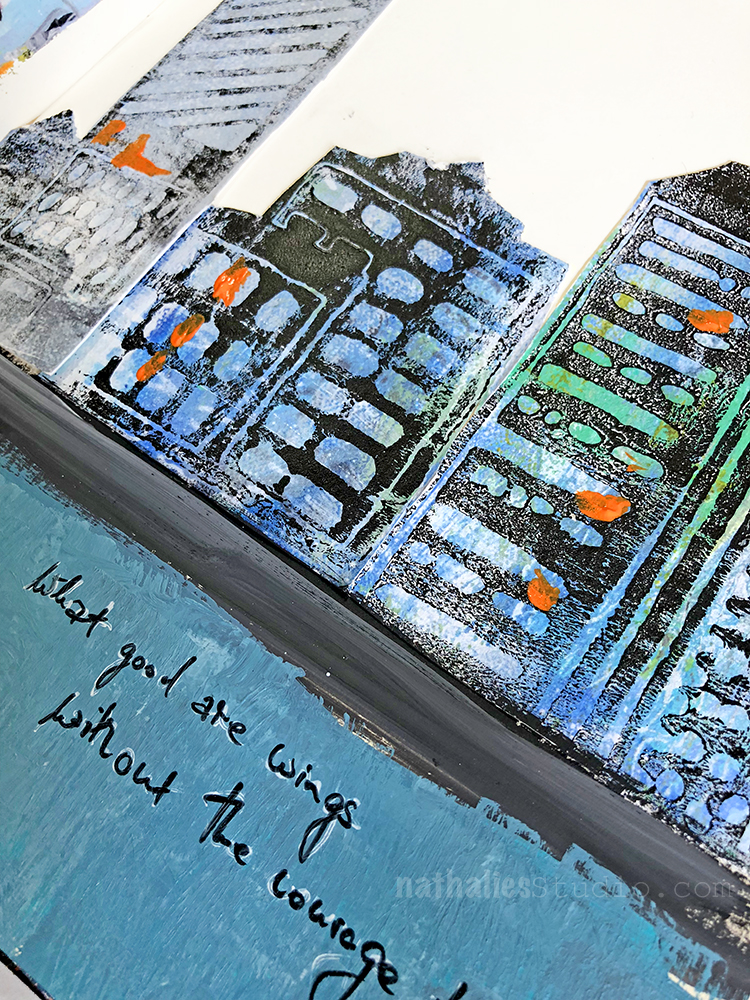 I used my Midtown Foam Stamp Set on a print of mine and added some collage elements of the print of the painting to the Art Journal.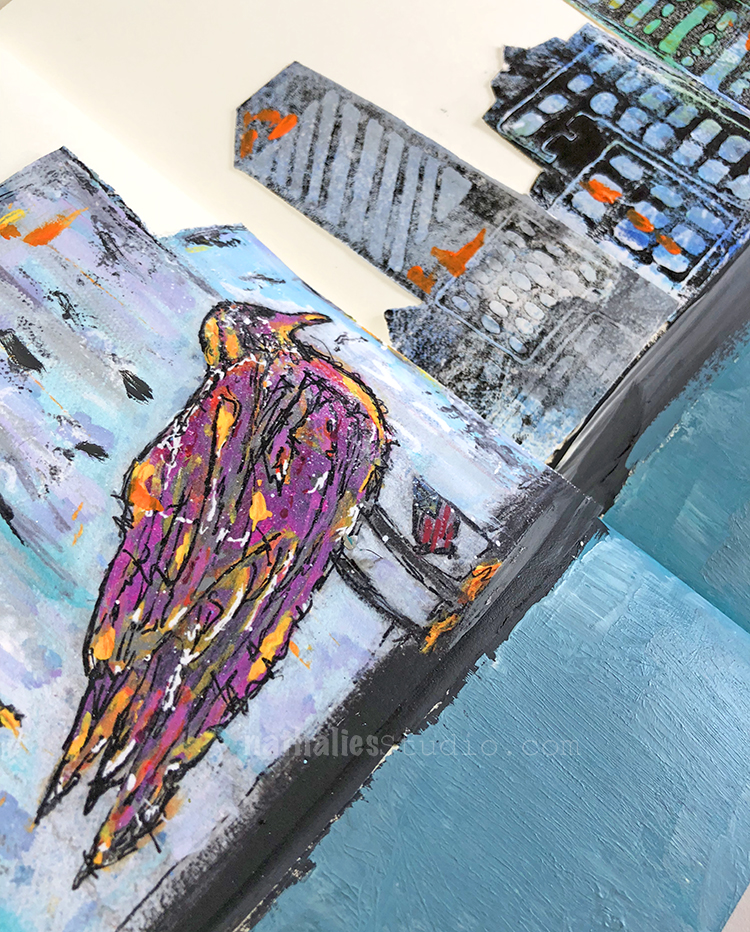 You can buy prints and the original painting of Whose Front Yard? in my store.
Have a wonderful courageous day!