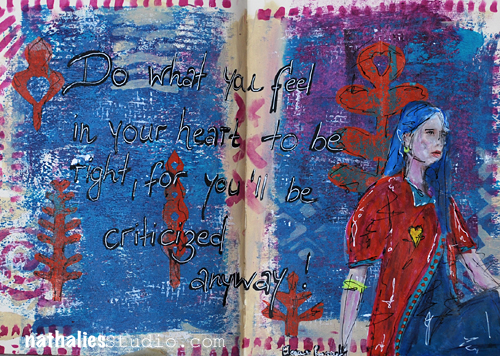 Do what you feel in your heart to be right, for you'll be criticized anyway! – Eleanor Roosevelt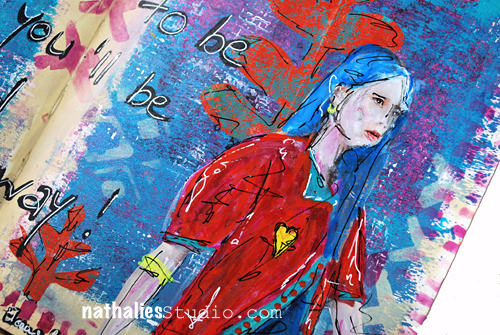 This resonates with me right now a lot. Very quick spread – I brayered the colors on then stamped and stenciled using my Batik Stencil and Wired Stamp Set.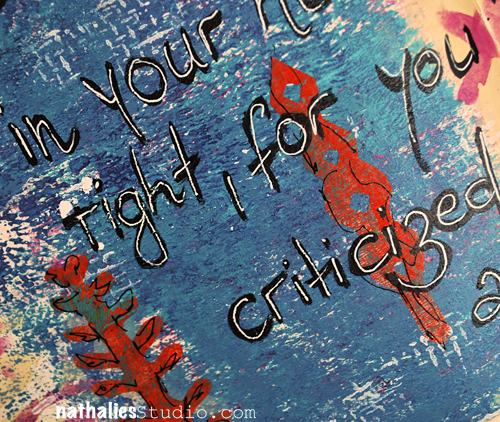 I cut out some shapes out of deli paper that I had used to print off access paint on the Printing Plate. I love deli paper as it makes for wonderful collage elements.
Now that I am back for a while and cut back on traveling for the second half of 2015, I cannot wait to dive into creating more – I missed my studio :)
What are you working on right now?