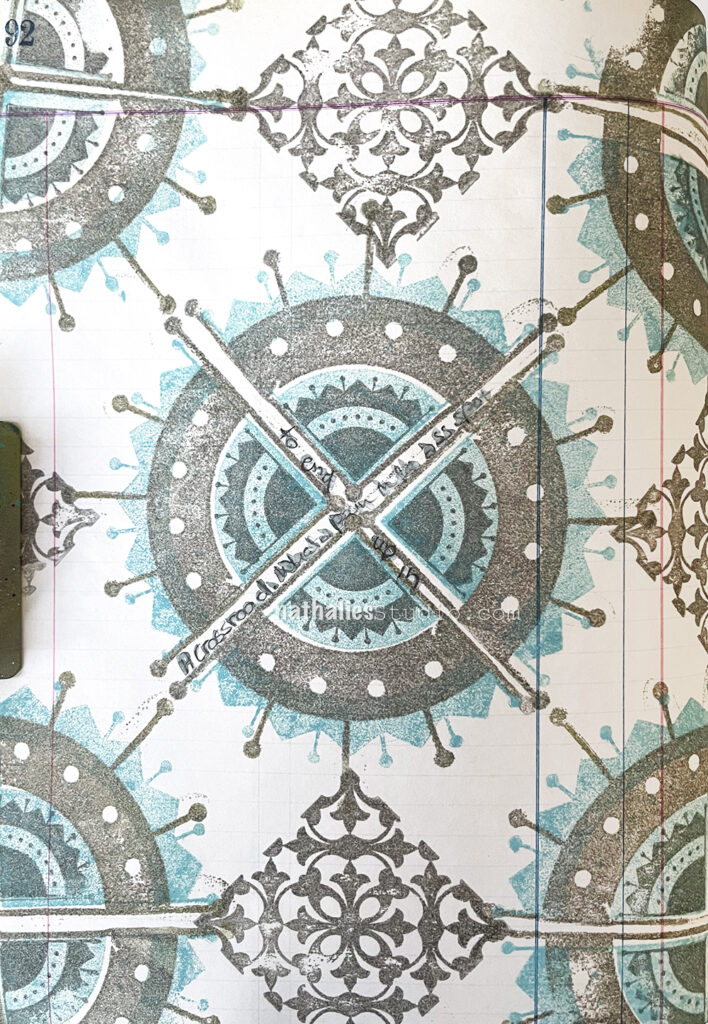 "A Crossroad. What a pain in the ass spot to end up in."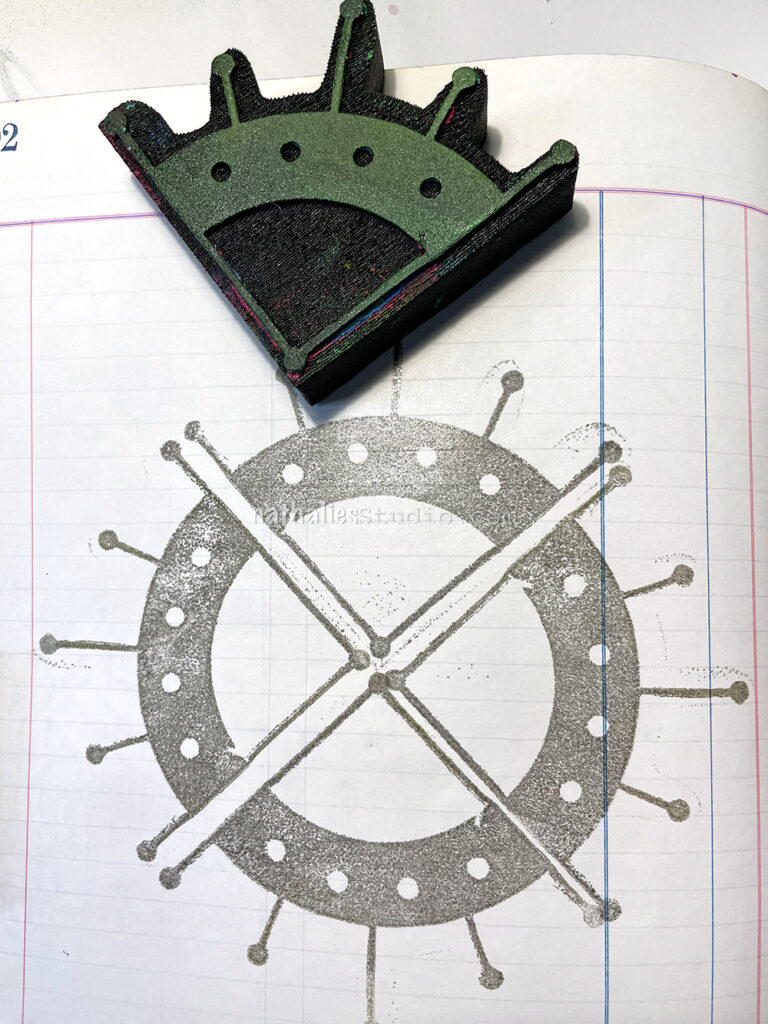 I started by stamping one of my Mini Motif foam stamps in a circle with grey ink…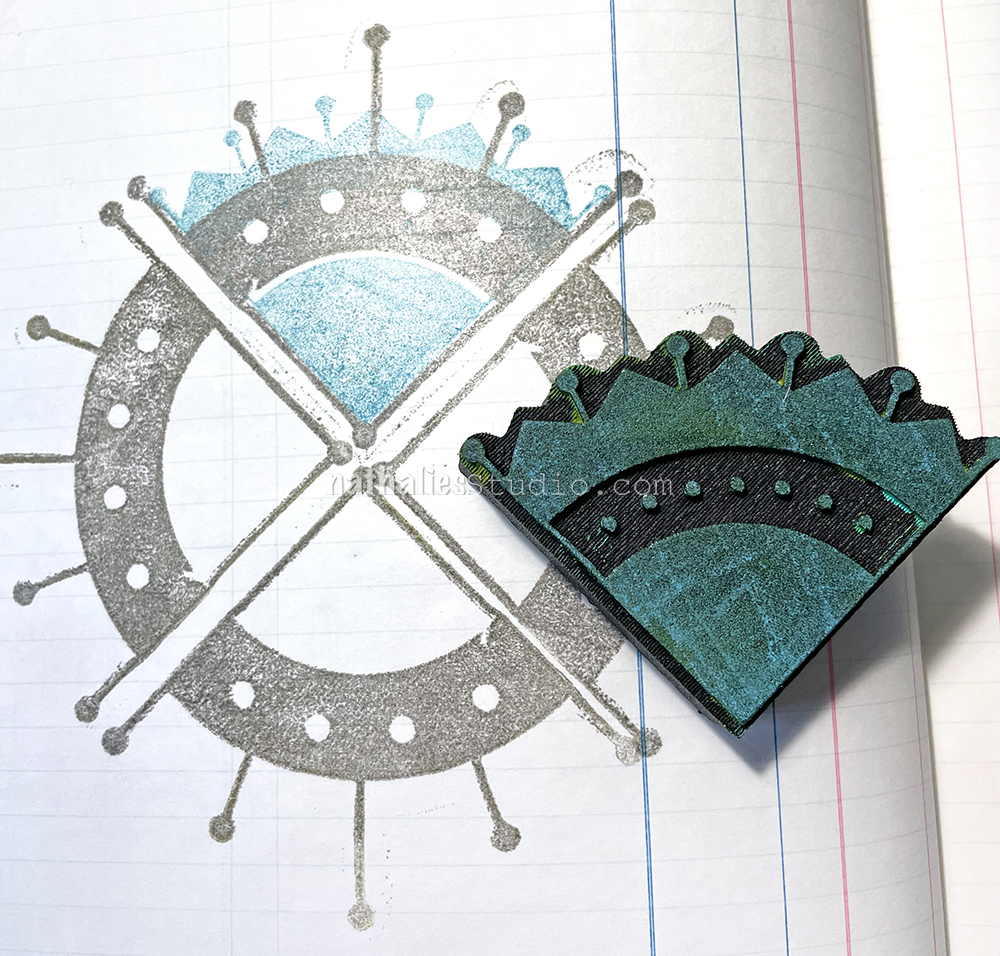 then layered a second Mini Motif stamp on that in teal…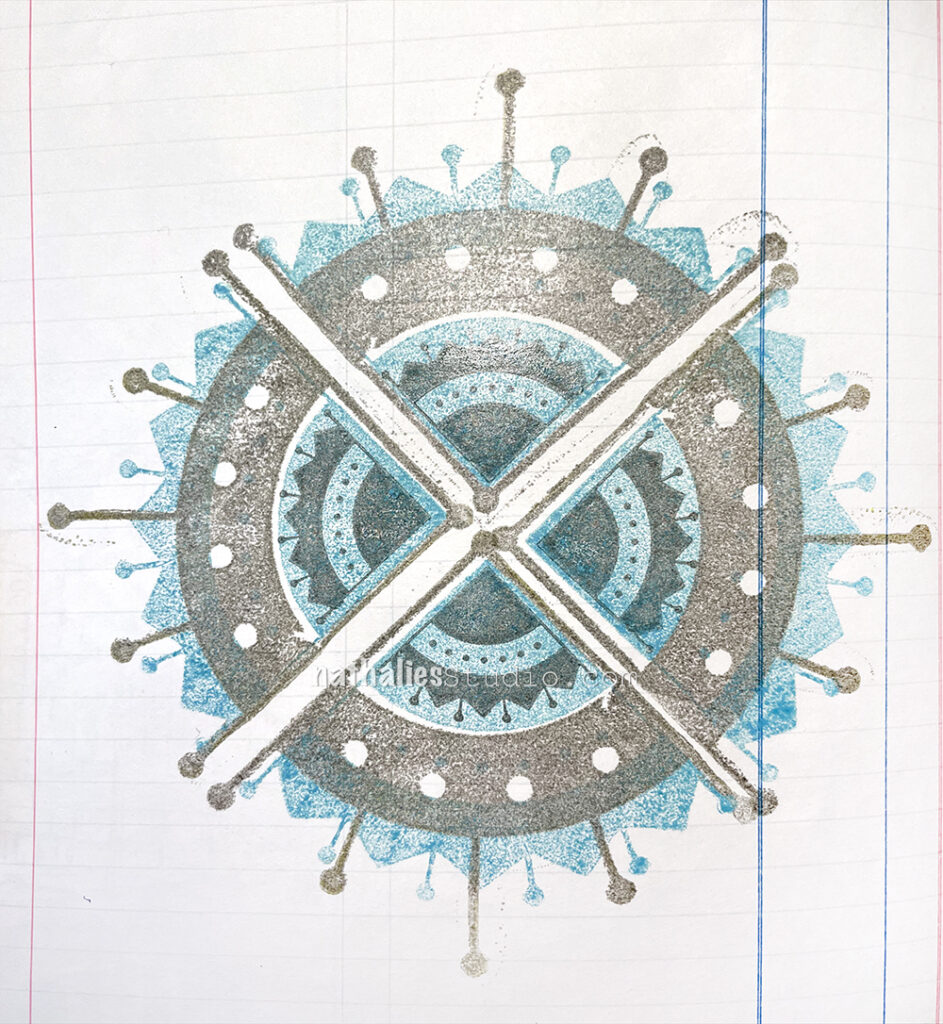 and then finally added the rubber stamp Mini Motif stamp on top, using the Versafine in grey again.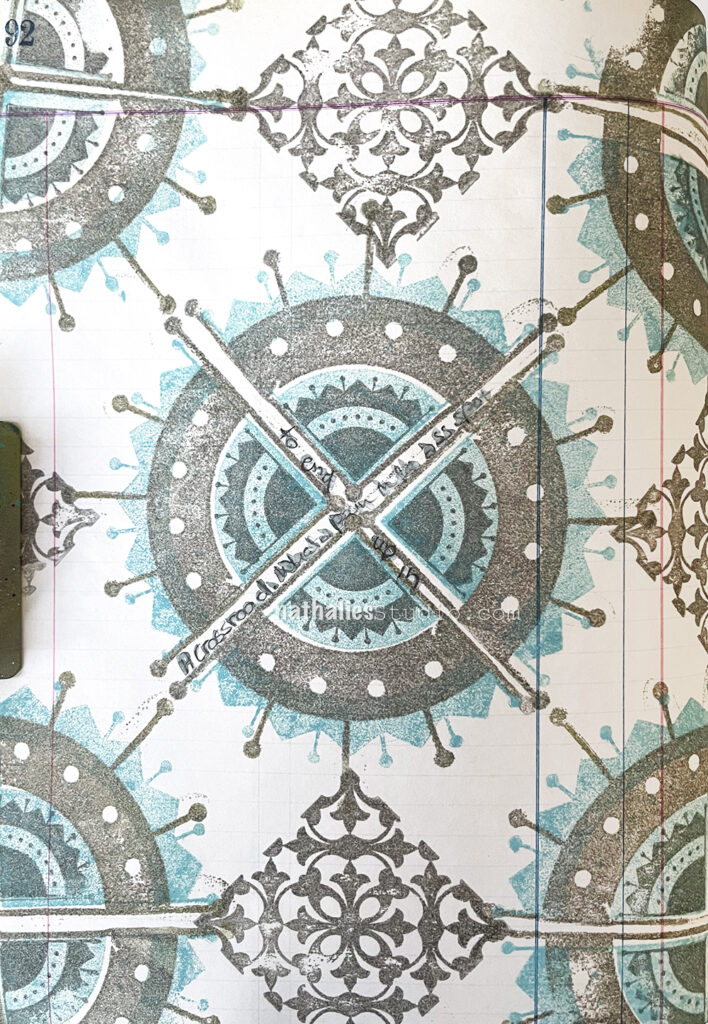 Next I added the Versailles rubber stamp from the Floral Tile Large set for a pattern – it reminds me a bit of all those Minton tile patterns I have been seeing lately while looking at house accounts on instagram.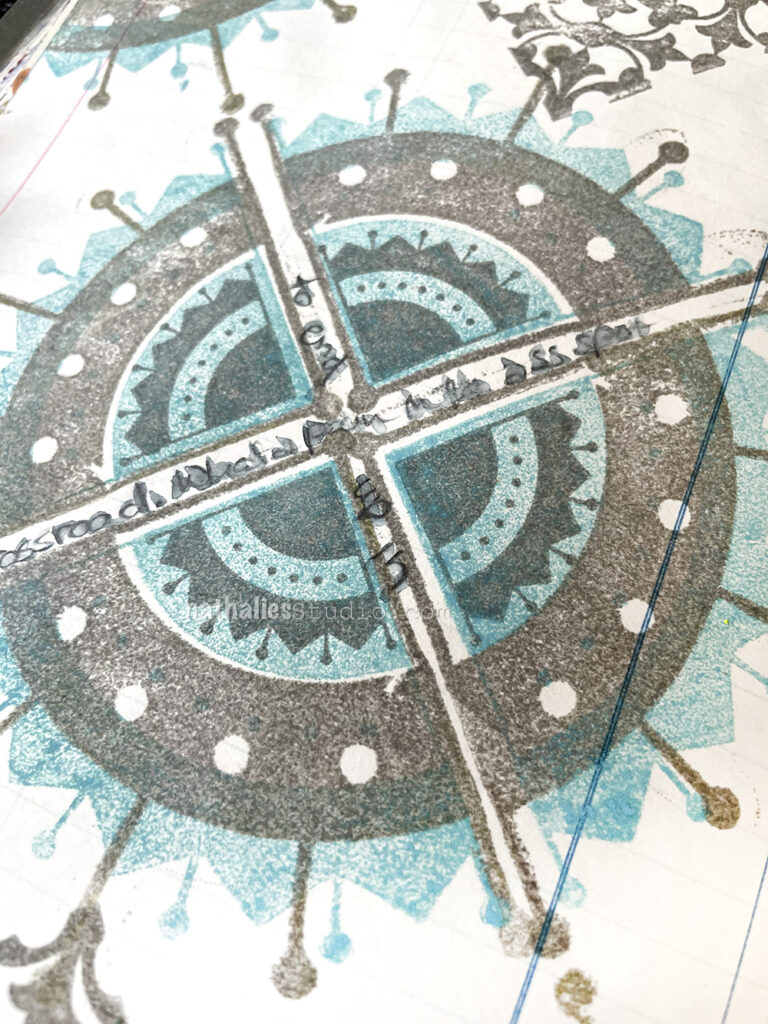 I did my journaling with a water soluble sketch pencil.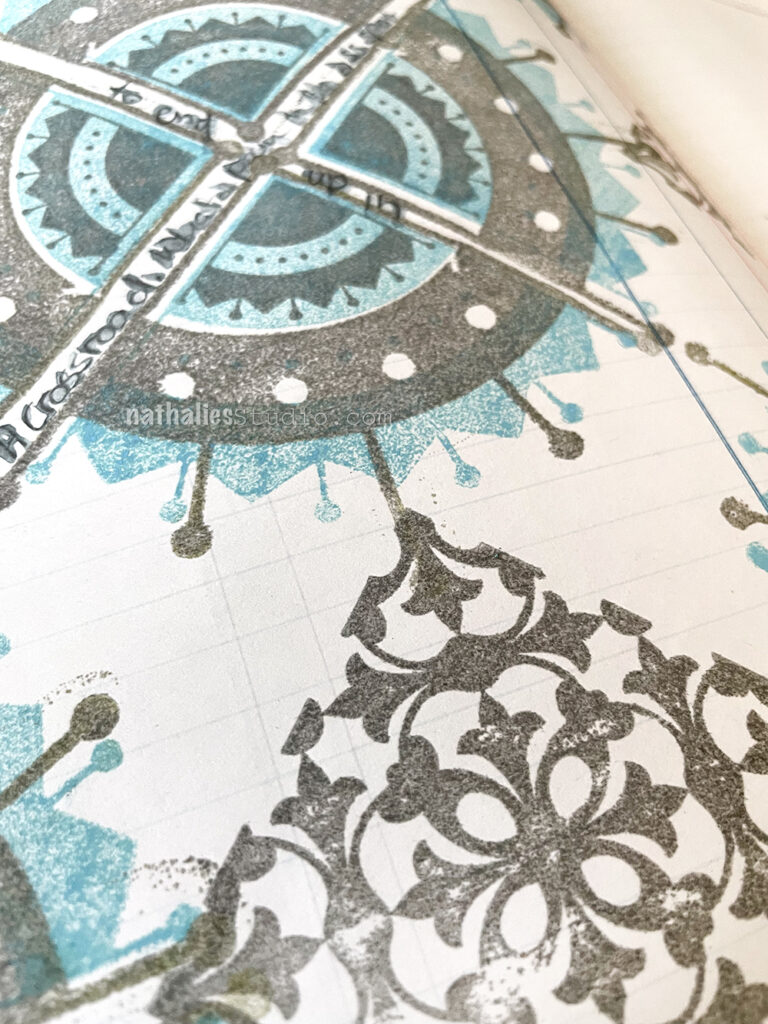 Here are some of the supplies I used: