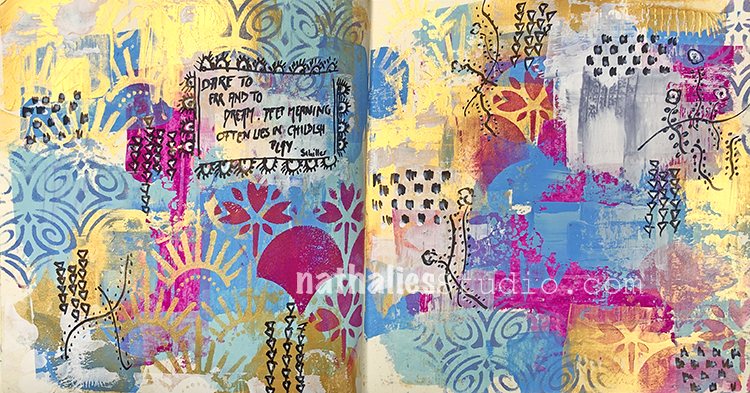 "Dare to err and to dream. Deep meaning often lies in childish play." – Friedrich Schiller. I love this quote and it's great motivation to just play when you are creating and see what magic may happen.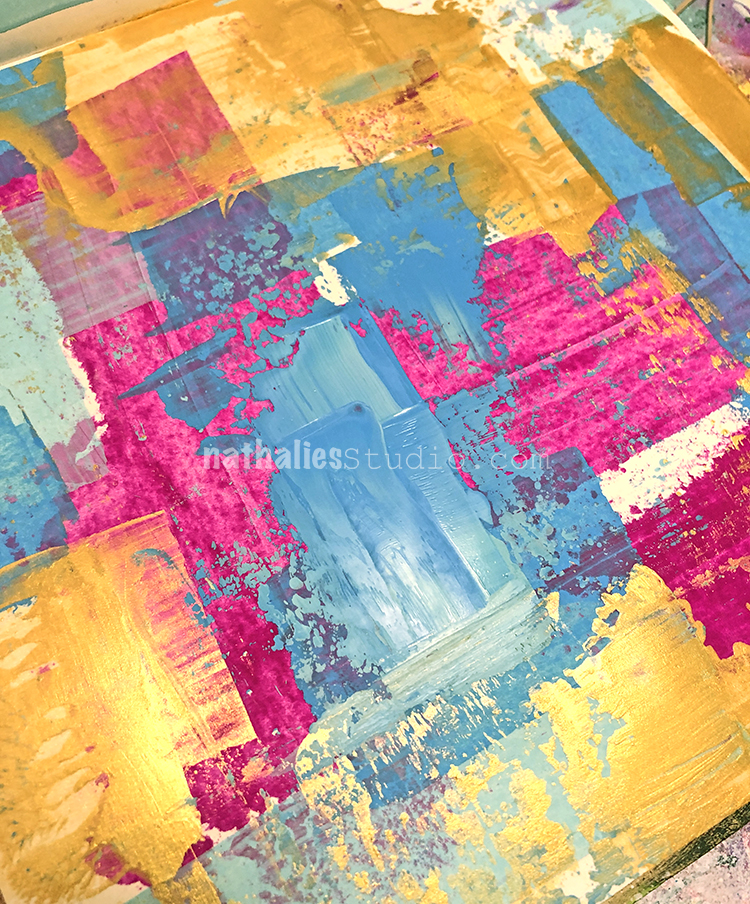 For my vibrant background I used Gouache, Gold Gesso, and White gesso.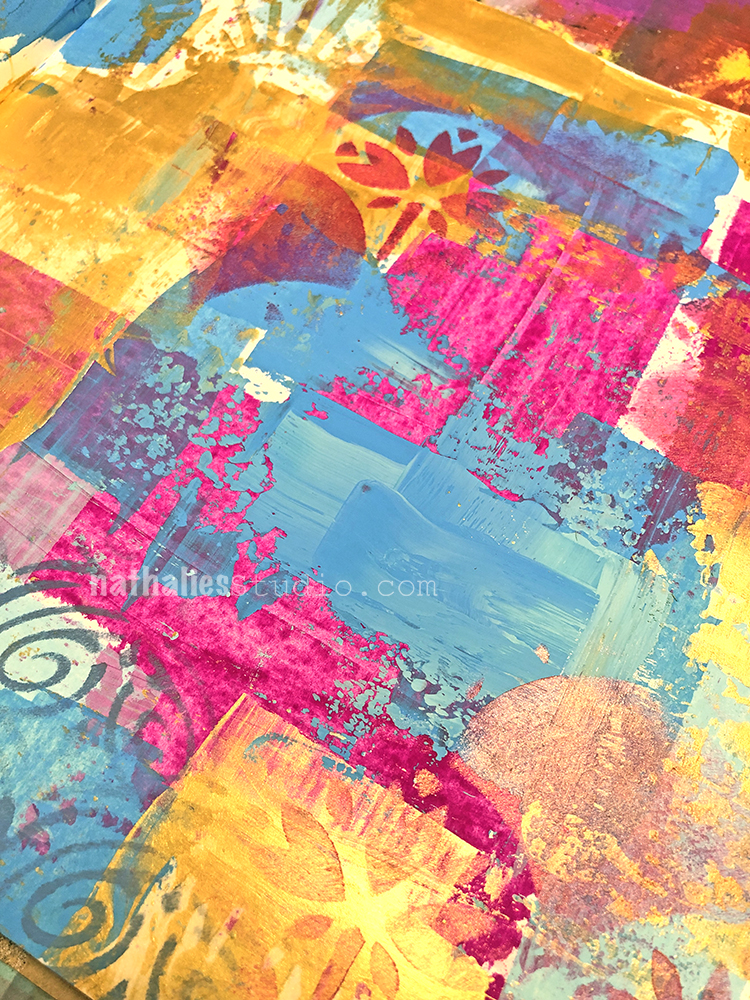 Then I went in with my Art Nouveau Wallpaper and Art Deco Fairview stencils for some subtle pattern elements here and there.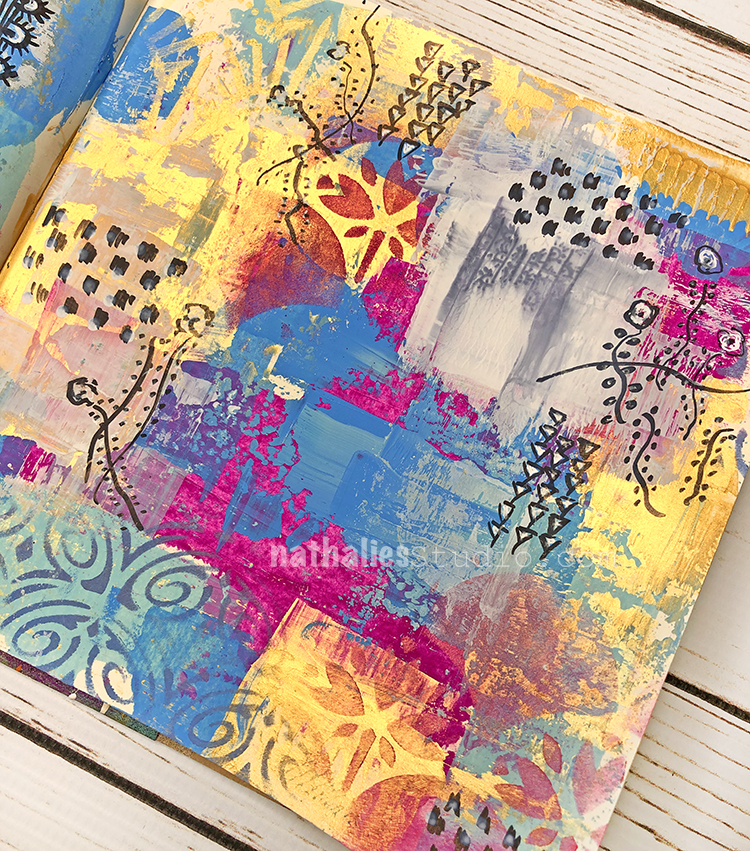 For my mark making I used a fude pen and a white signo pen.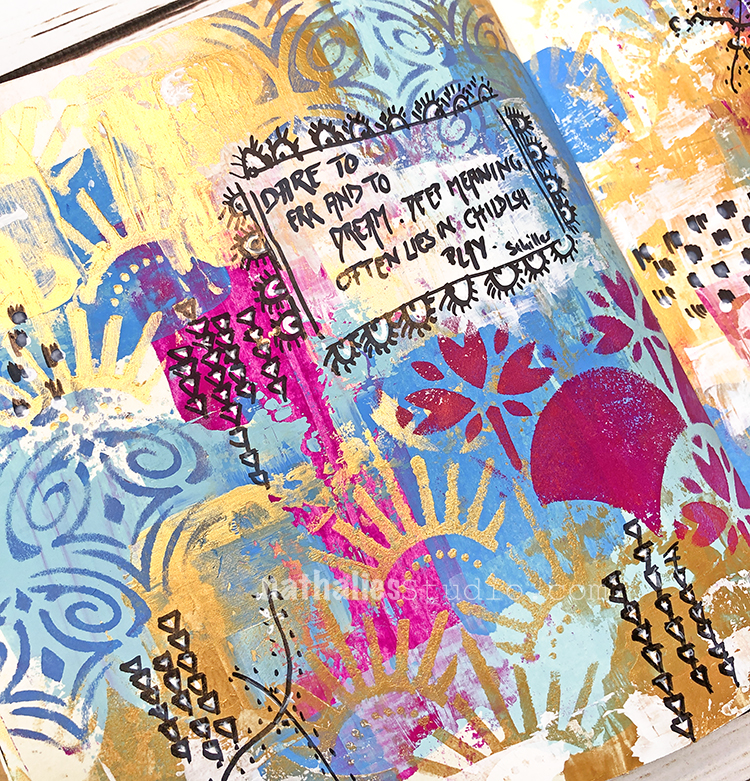 I put a light coating of white down before adding my quote and framed it with some more quirky mark making.
Here are some of the supplies I used: