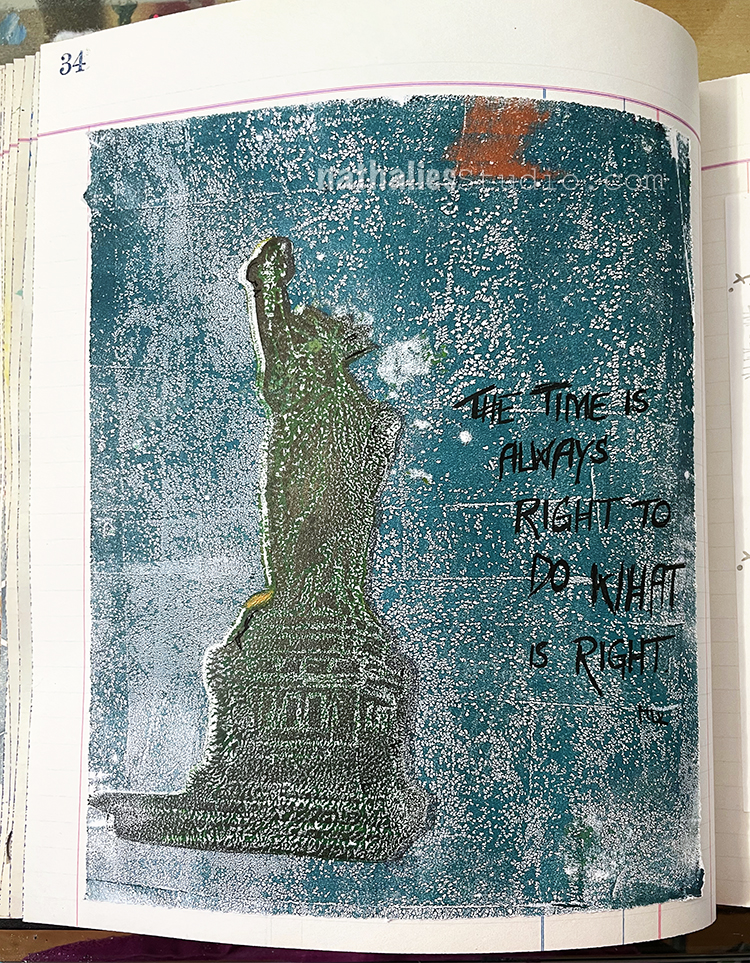 "The time is always right to do what is right." – MLK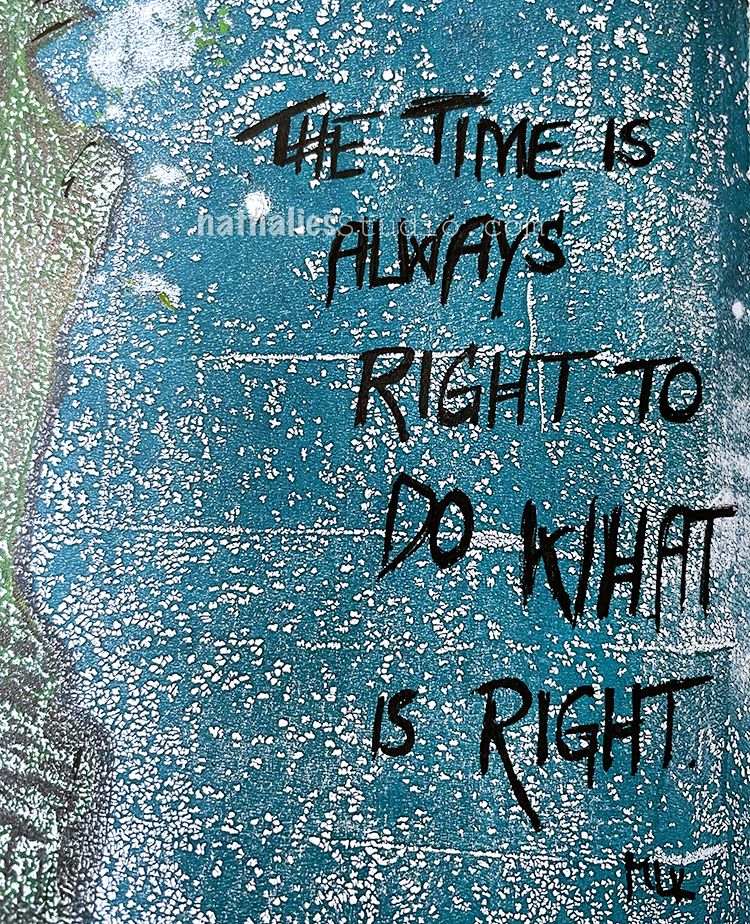 I love using a fresh gel plate where the mineral oil makes the paint crystalize.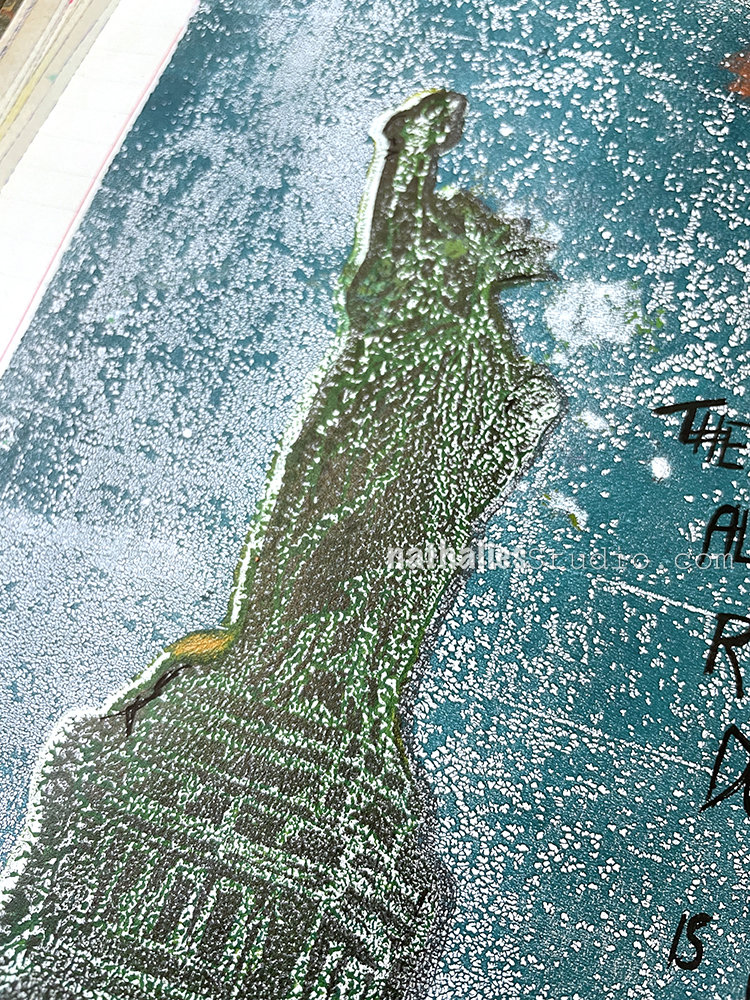 In fact I loved the print using the Lady Liberty foam stamp so much that I did not want to add much more to it! Sometimes it is ok to keep it simple.
Here are some of the supplies I used: