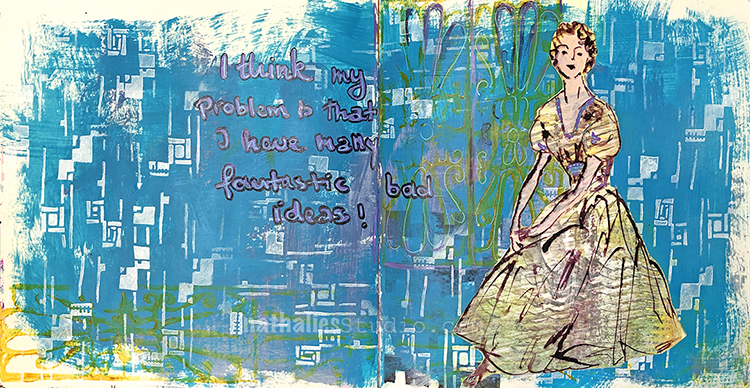 "I think my problem is that I have many fantastic bad ideas!" – but I guess that is better than no ideas lol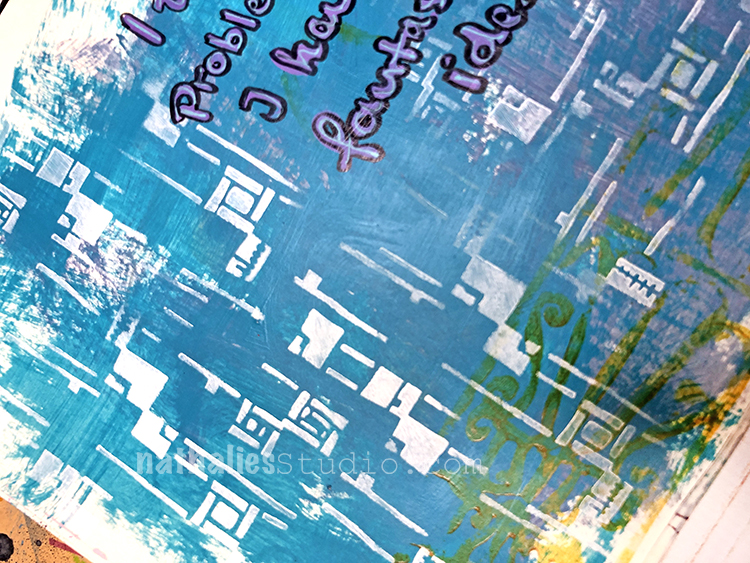 For my background I used acrylic paint and my new Space Age Modern stencil, along with collage material from old gelli prints.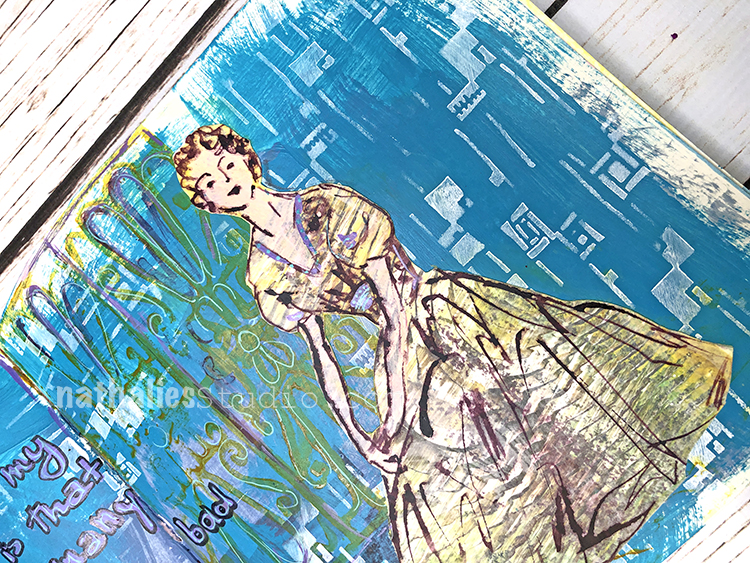 There is a hand carved stamp in there and then my figure on deli paper with ink. I used acrylic markers for the journaling.
Here are some of the supplies I used: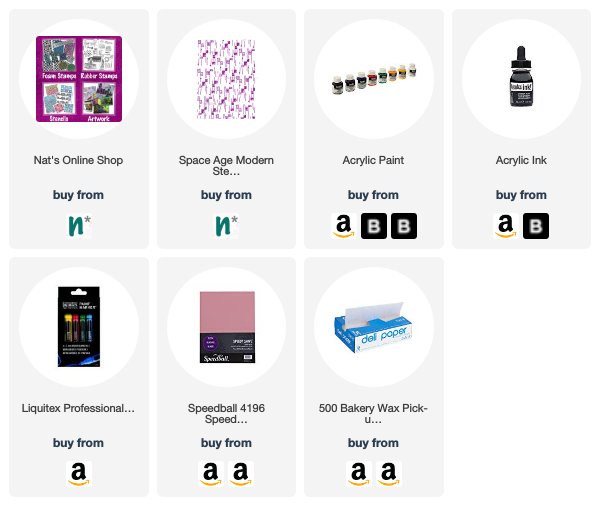 And don't forget – time is running out to get Creative JumpStart 2020 for just $50. Sale ends on December 31st!!! Join us in the classroom when the workshop begins on January 1!