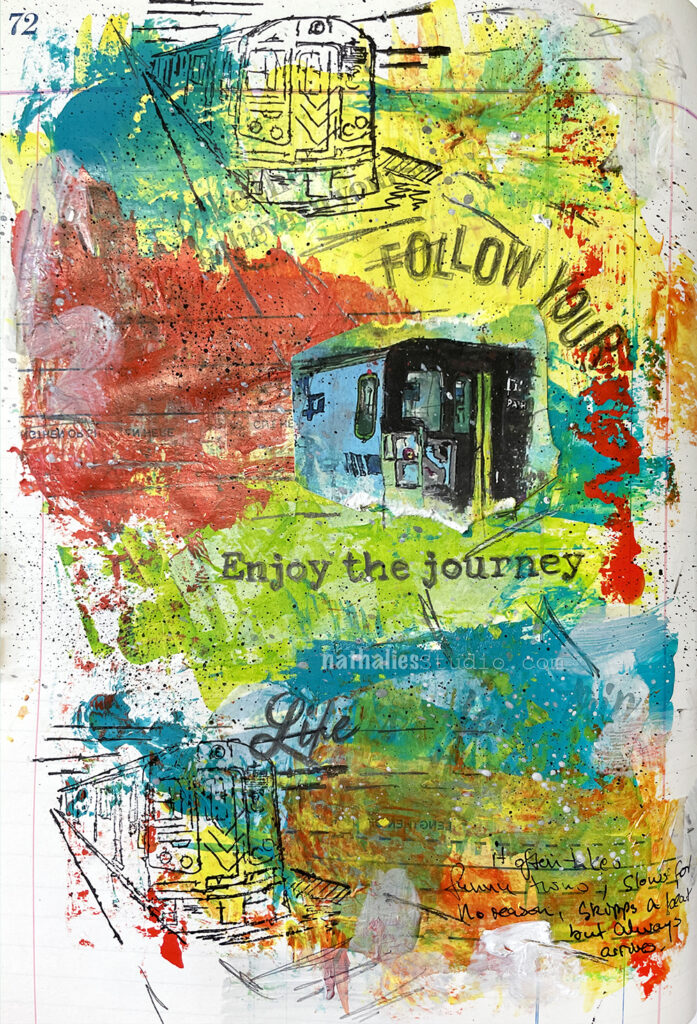 For this page I used some tissue paper with printed quotes and a sewing pattern for the background, all adhered with acrylic paint.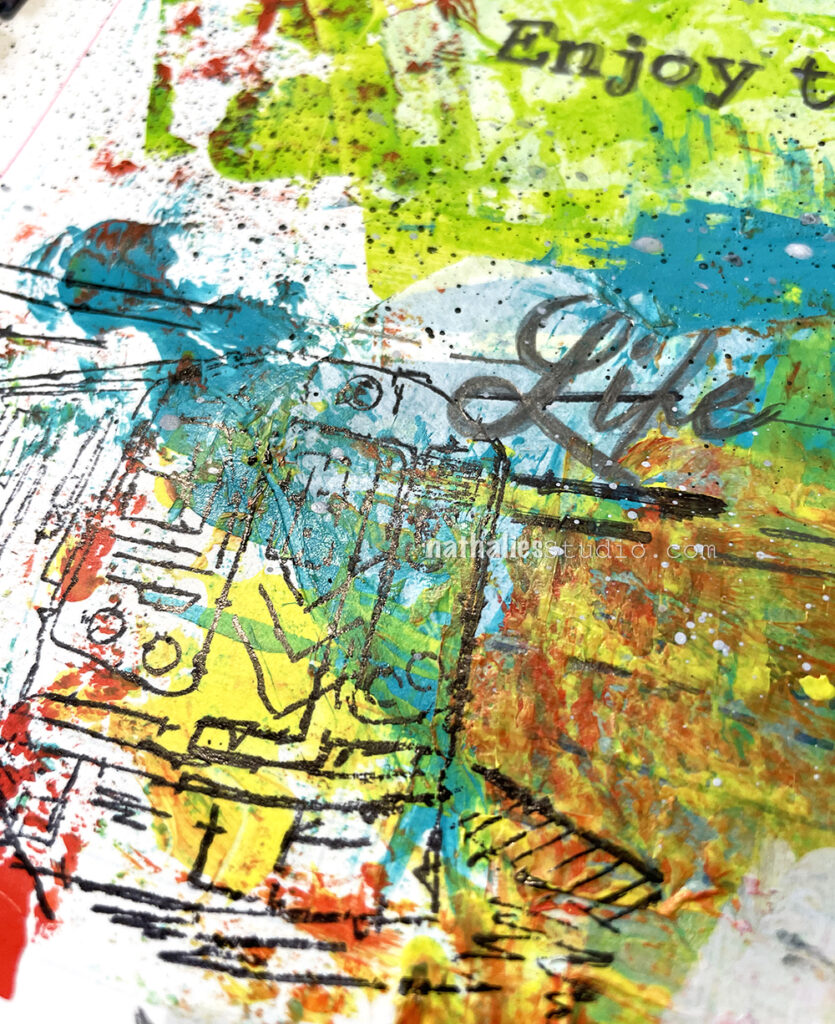 I added stamping with my E-Train rubber stamp…
…and collaged in a piece of an old calendar which had some of my paintings in it – the Path train (my local subway system) was part of it.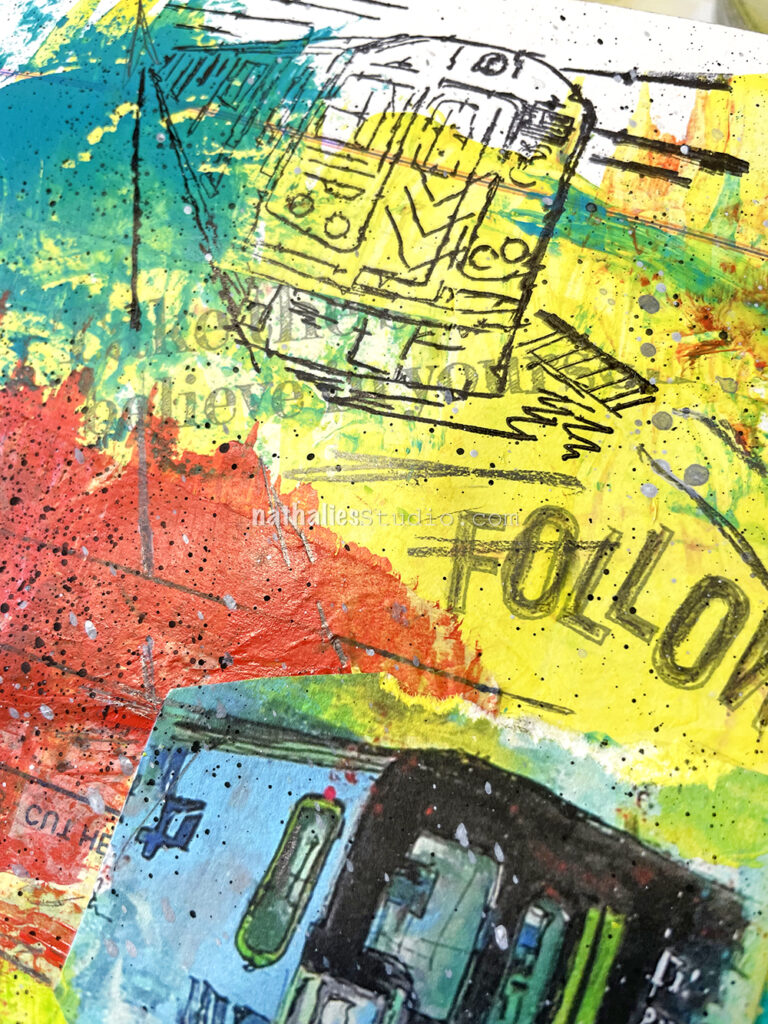 For the mark making I used my new favorite water soluble Caran D'Ache Pencils.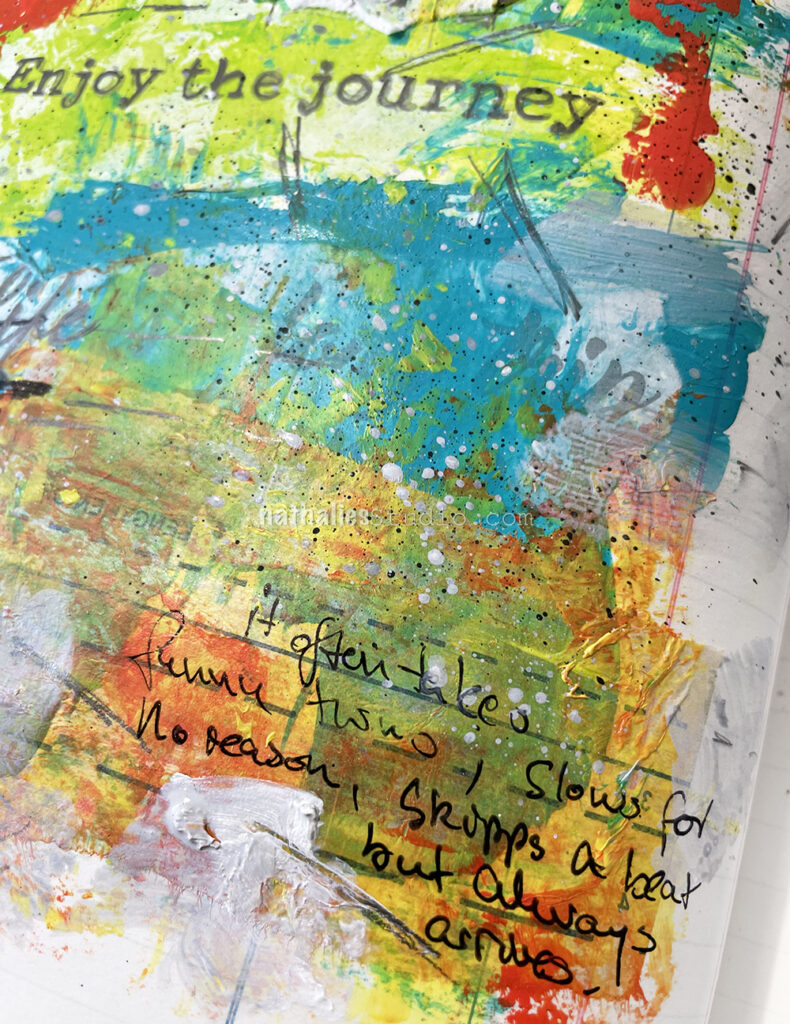 The journaling reads, "It often takes funny turns, slows for no reason, skips a beat and always arrives" …well kind of just like the Path Train LOL ;) I hope I didn't jinx it for my next ride into or out of the city ;)
Here are some of the supplies I used: