I was so stoked when Tina Walker from Frog Dog Studio send me an email and told me that she is going to include my StencilGirl Products Typewriter Stencil and my Stampendous! Wired Stamp Set in her May Mixed Media Kit.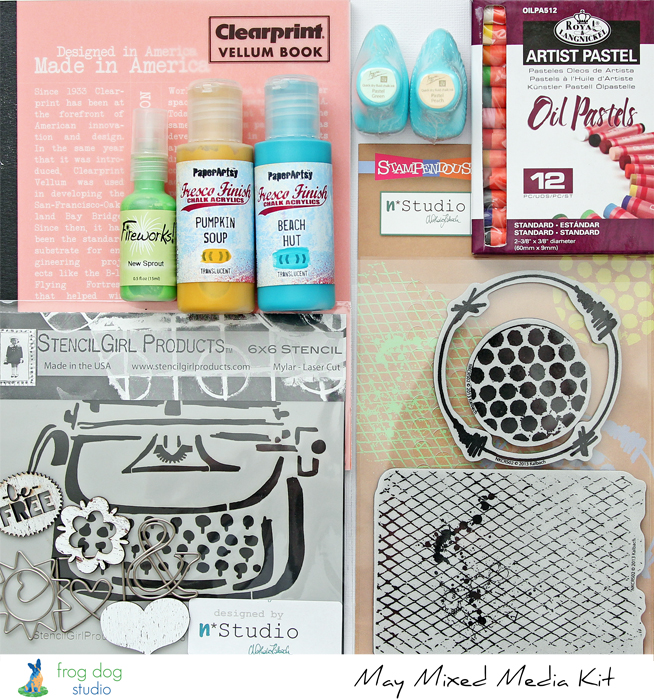 I had fun playing with the kit too – and especially loved trying out the Fresco Finish and the Vellum Book included in the Kit. I used the Wired and the Mish Mesh (not included in the kit) Stamp Stet on both art journal spreads.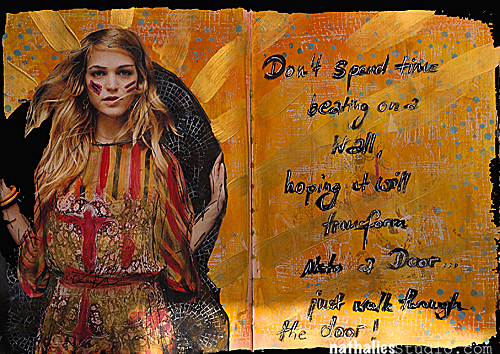 The Journaling says: Don't spend time beating on a wall, hoping it will transform into a door…just walk through the door.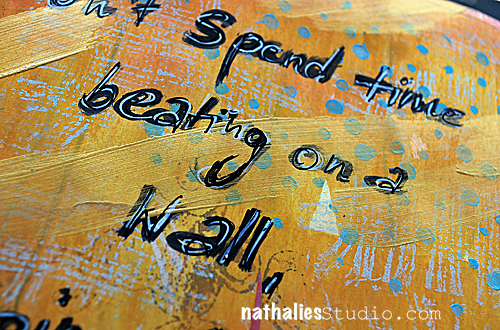 I used the mixture of my own acrylic paints and the Fresco Finish with my Stamp Templates and stamps. I especially love the matte chalky look of the Fresco Finish.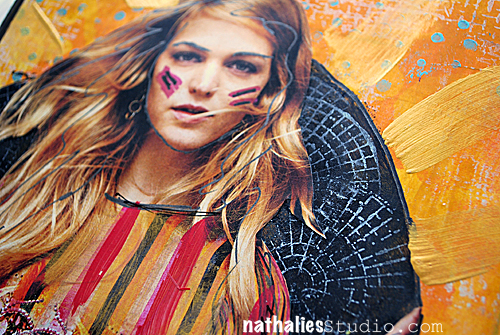 I used the Oil Pastels also included in the kit on the dress of this image that I had cut out of a catalogue. I love the mixture of oil pastels and acrylic paints. Just make sure to use the oil pastels last as you won't be able to add any other medium on top of the oil pastel and journaling wouldn't work either on there!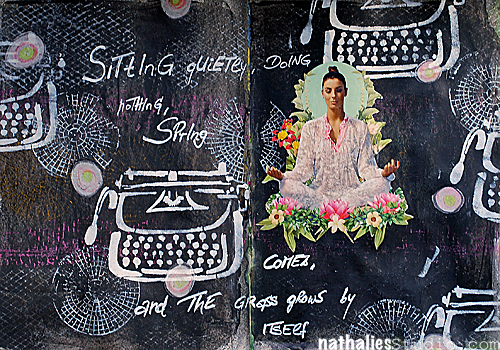 Journaling: Sitting Quietly doing nothing, Spring comes and the grass grows by itself.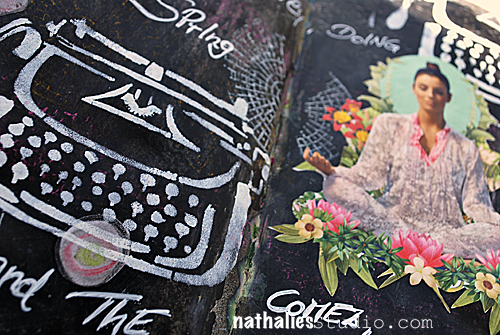 I had used the Oil Pastels on a page of the Vellum Book and then cut out circles which I applied with Gel Medium to the my art journal page. I used the Prima Chalks to stamp through the Typewriter Stencil – so easy to use those with stencils and get a nice and crisp image – and I also used them partly on some stamp images.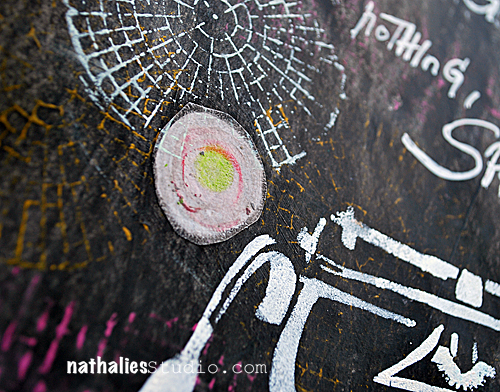 It was fun playing with the kit – you can purchase the May Mixed Media kit including my Typewriter Stencil and the Wired Stamp Set (I also used the Mish Mesh Stamps which are not included in the kit, I apologize, due to a misunderstanding I thought that one was included and did not see my mistake until it was too late to switch my projects ;) – I am sure you can imagine other stamps on the pages too :) ) at Frog Dog Studio.
Have a gorgeous day
Nat