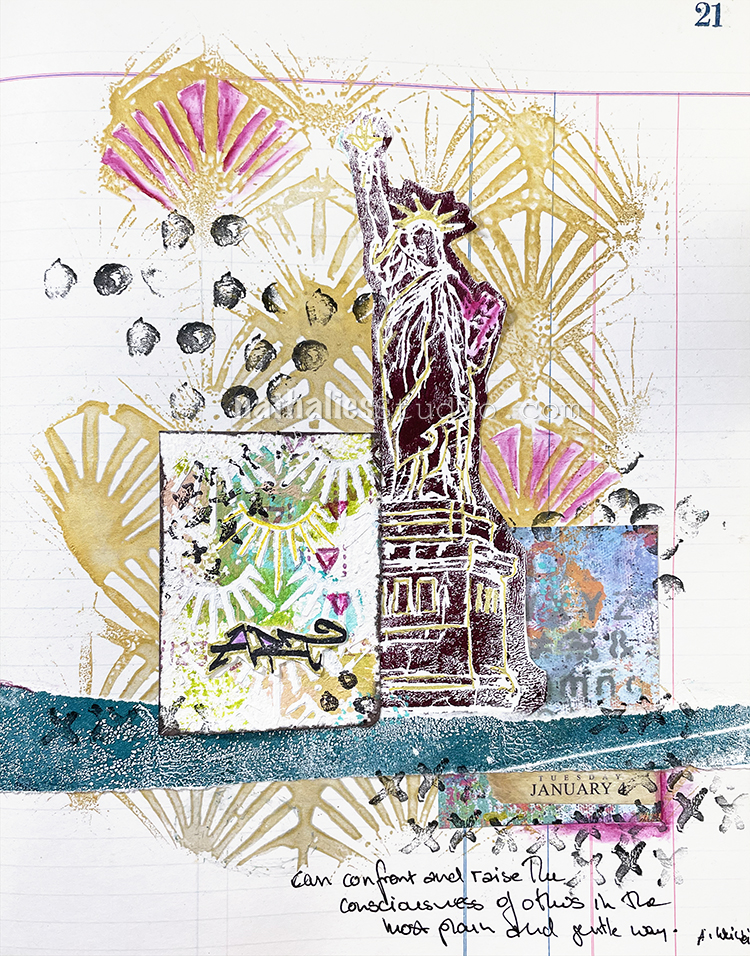 "Art can confront and raise the consciousness of others in the most plain and gentle way." -Ai Weiwei
Hold your horses- I finally did something creative ;) It's certainly been difficult juggling so many things right now but wow it feels good to just spend some time creating.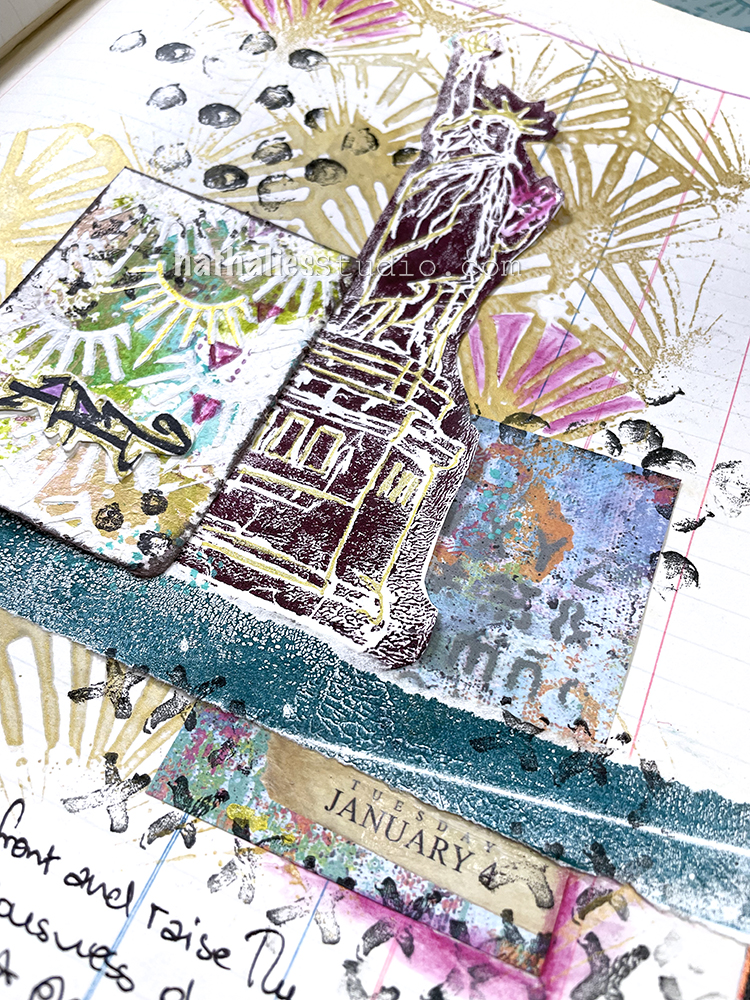 This was a not so blank page in my ledger art journal as I had used the excess spray paint from my Art Deco Wallpaper stencil (used in my Beautiful Feelings art journal page) and made an imprint on it first. That was a great starting point. I just grabbed a lot of collage material and stuff I had on my work bench – the Lady Liberty which I had used as a mask for my Creative JumpStart class, a page of my artwork from the Artist Almanac Calendar (unfortunately sold out), an ATC I had made with my new ATC Mixup stencil, and I just used the Embroidery stamps and pens that I had laying around.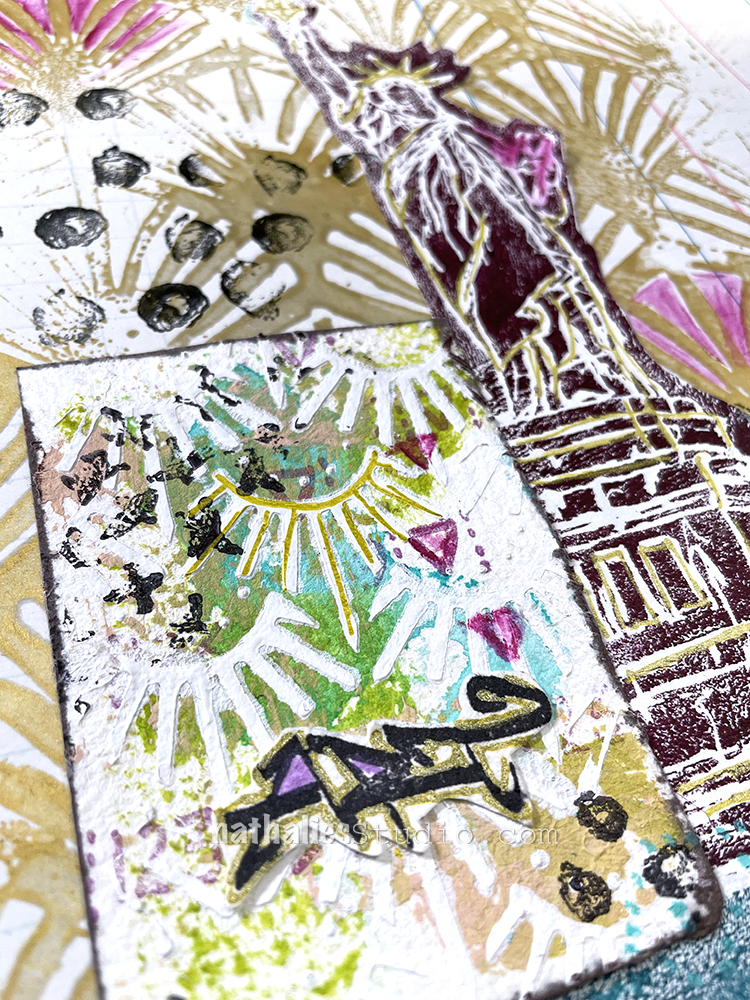 And the quote – well the quote was on a piece of paper where I had jotted it down when I found it a while ago and it fell into my hand! The whole process was not at all very conscious but I sure felt better to have spent some time playing around and the quote nonetheless is a good one …so it is a gentle way to incorporate it in my creative play.
Here are some of the supplies I used: