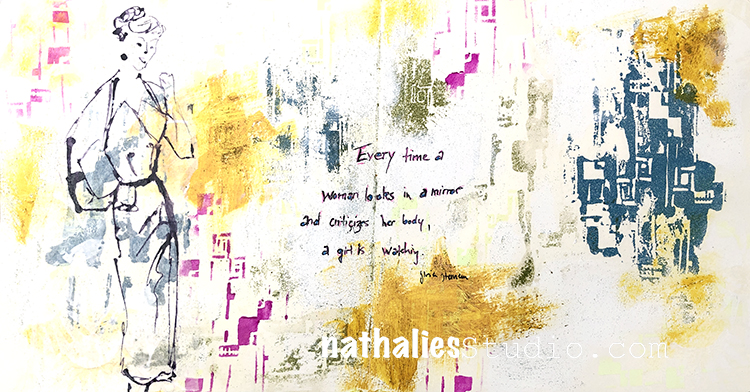 "Every time a woman looks in a mirror and criticizes her body, a girl is watching." -Gloria Steinem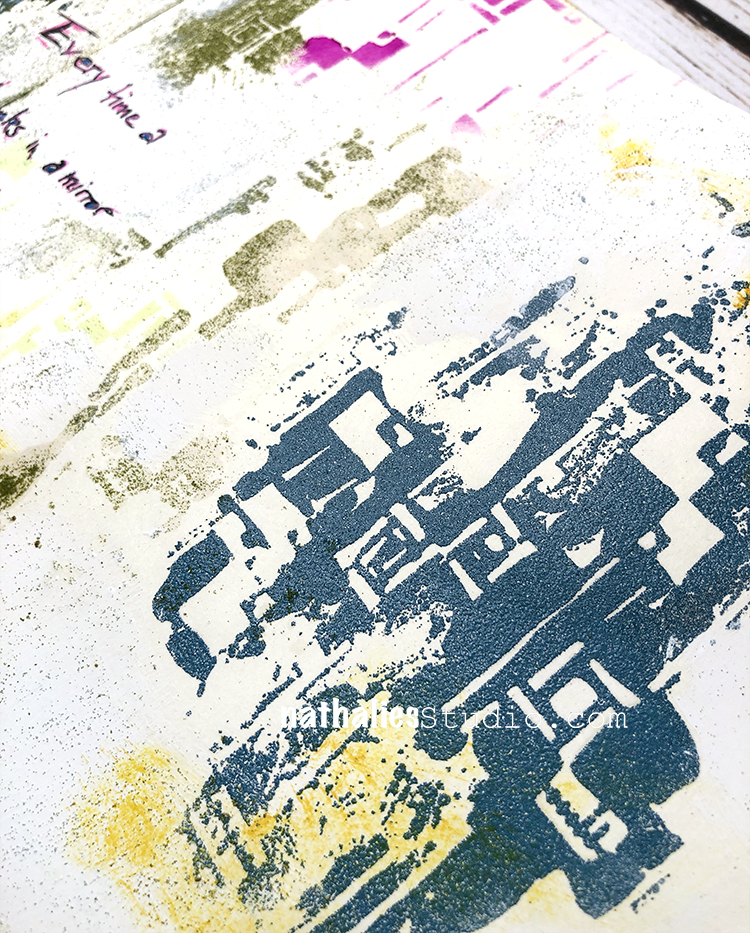 For the background I used my Space Age Modern stencil on both pages – with embossing powder and acrylic paint. I love all the texture and I think it's a nice balance with the white showing through too.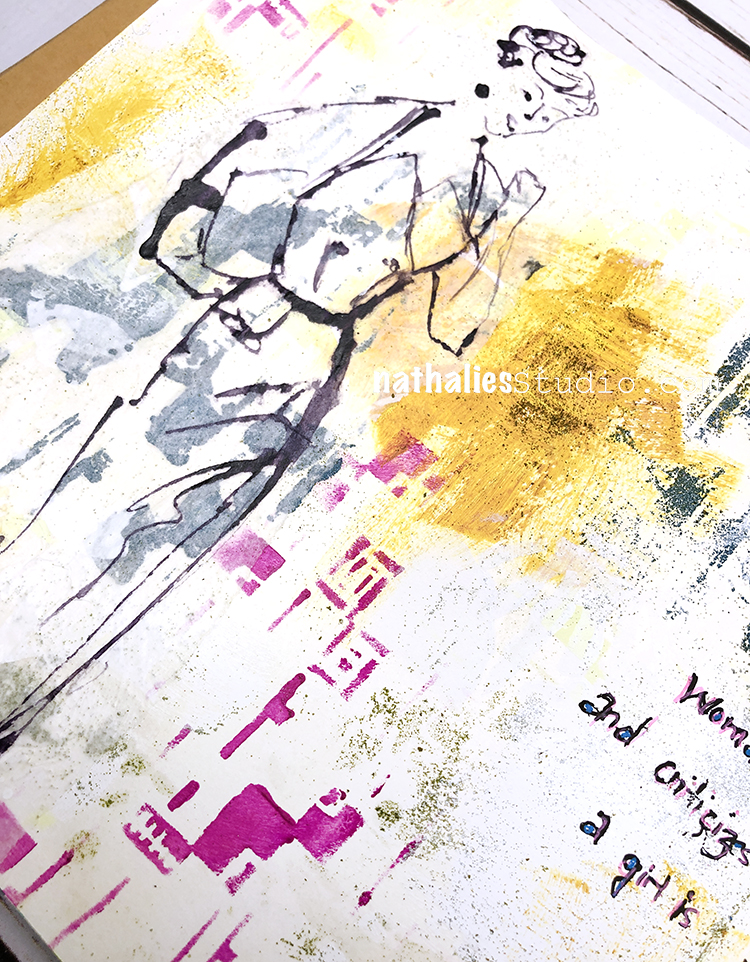 I sketched the figure with ink and kept it very loose in style.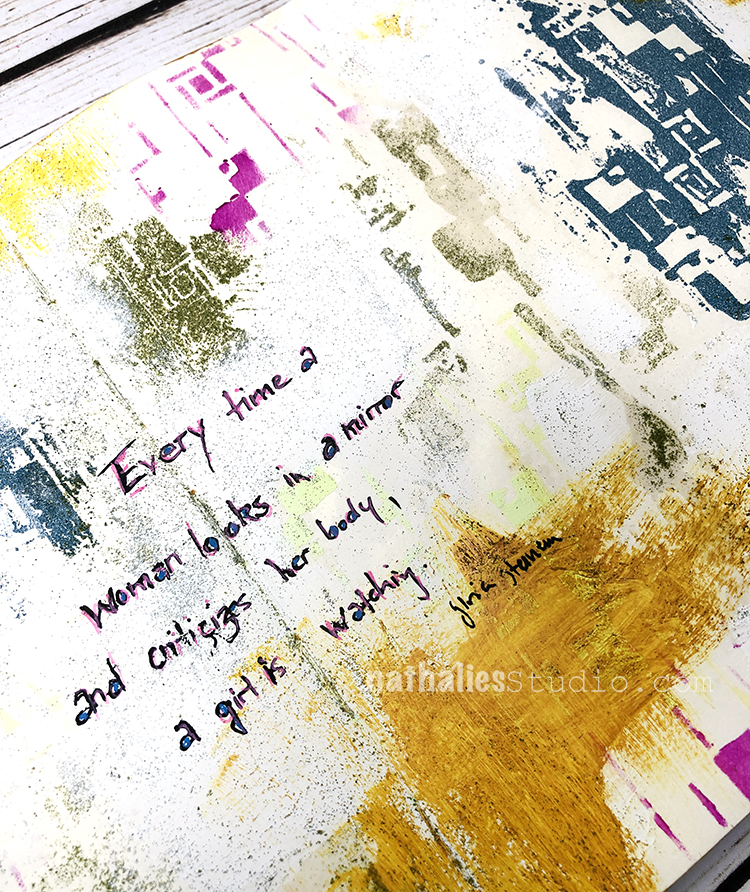 And here my quote with a bit of color too to tie everything together.
Here are some of the supplies I used: