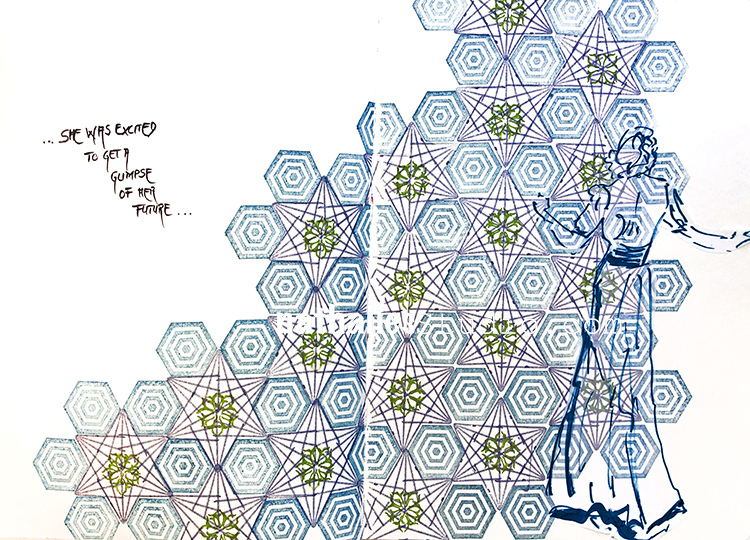 "…She was excited to get a glimpse of her future…"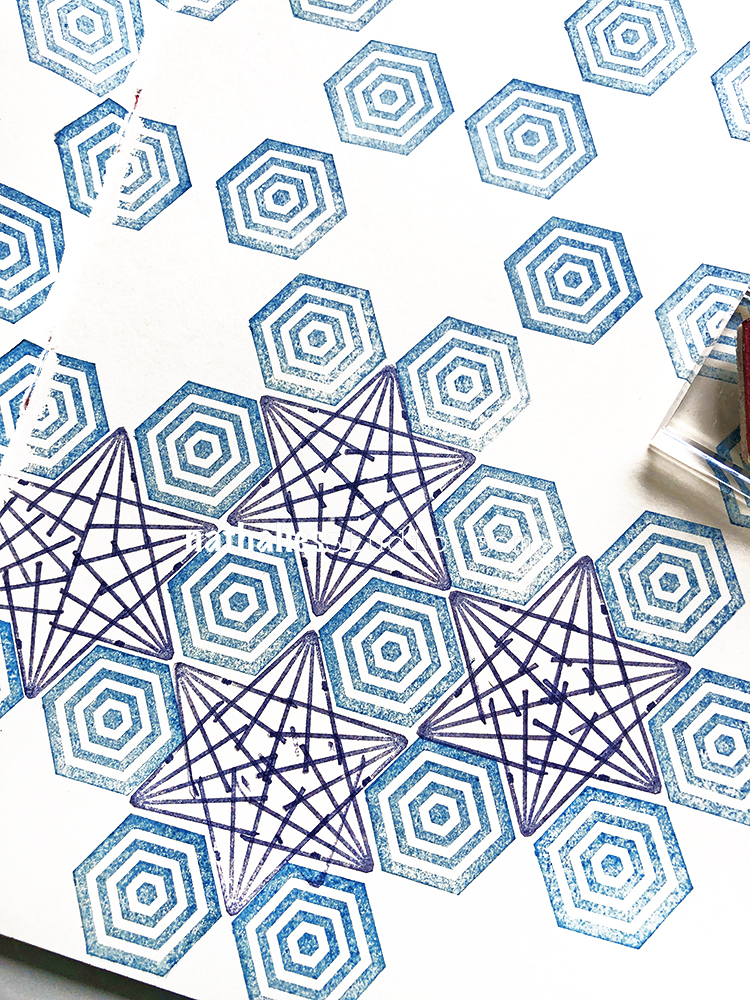 I began stamping out a background with the Space Oddity stamp from my Hex Set Small rubber stamp set. Then I found the Beacon Positive stamp from that set looked pretty awesome filling in the negative space to make a star design.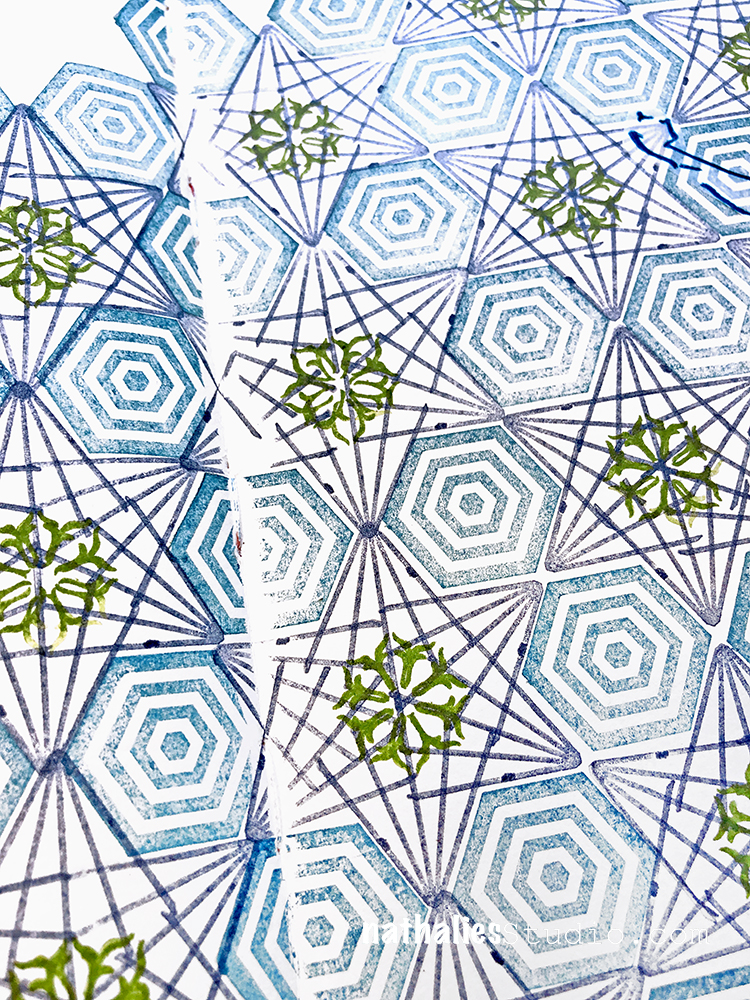 I went in further with a stamp from the Fanfare set. Really happy with this new background pattern!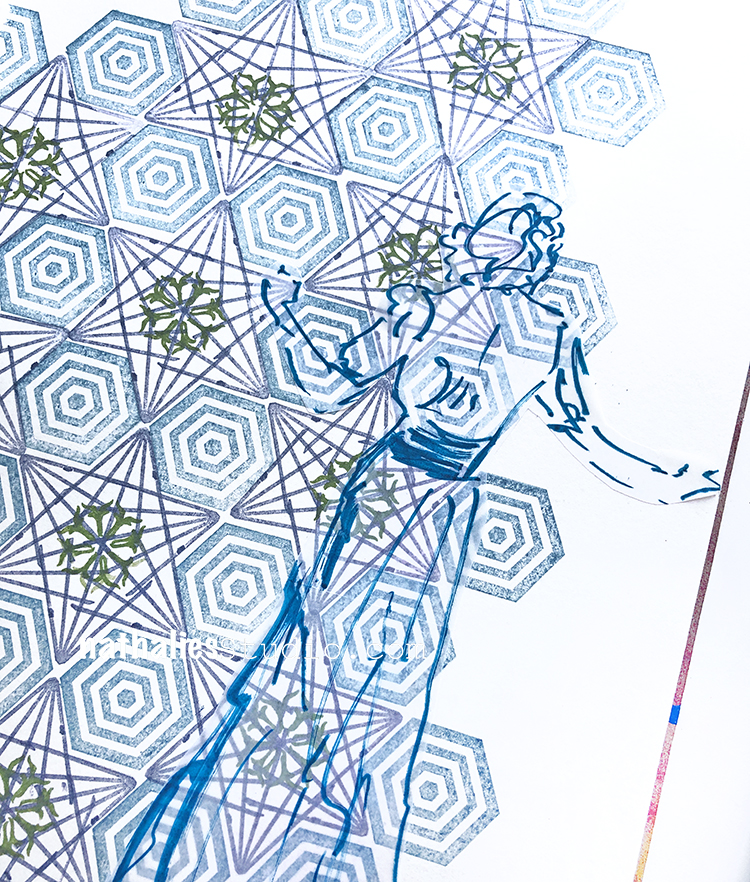 I also added this ink drawing on deli paper, adhering it with some gel medium.
Here are some of the supplies I used: