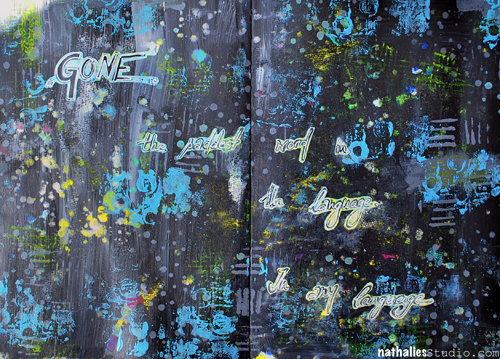 "Gone. the saddest word in the language. in any language."
I read this quote on a pinterest board and it resonated with me. Thank you for your kind and sweet words a couple weeks ago in comments and emails- that was very touching and wonderful! Thank you!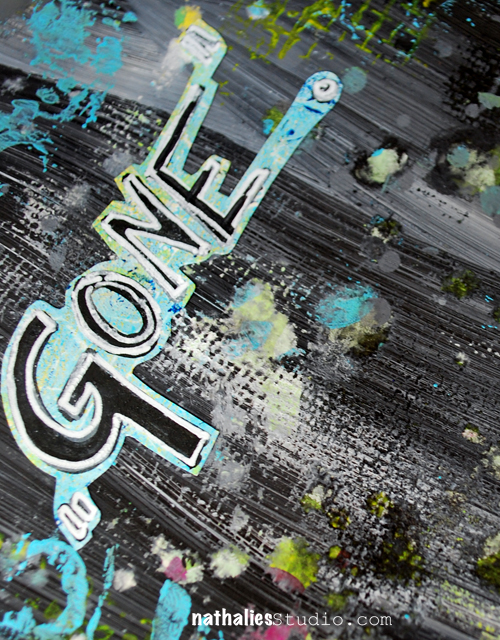 I had a more vibrant but pretty ugly background which I totally covered with black acrylic pant and then lifted up some of it again to reveal the background here and there- I stamped and stenciled on top repeating some of the colors in the background and also added journaling to a mono printed water color paper sheet in black and white attached it on top.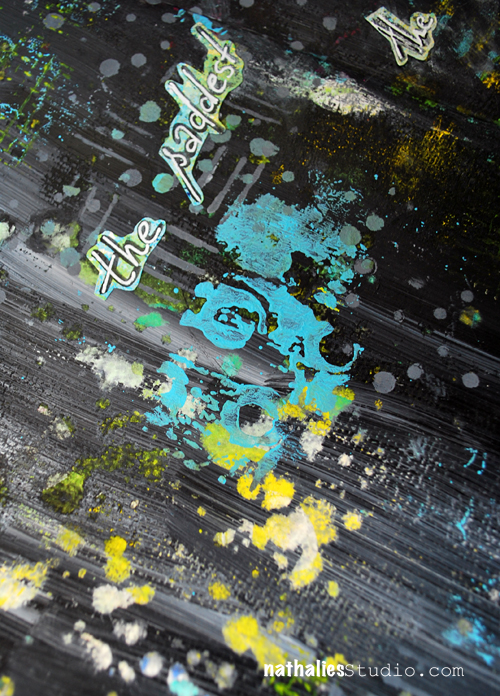 Art Journaling is a great way to deal with the good and the bad – it is amazing how much comfort messy hands can bring :)
Here are some of the supplies I used




Have a wonderful day!