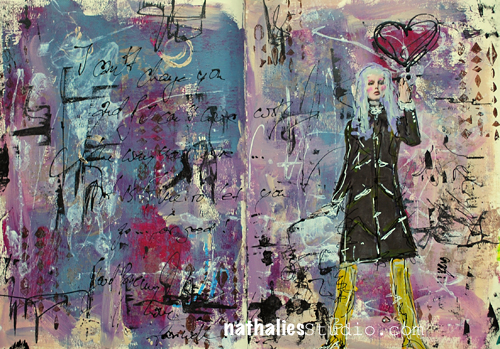 I had a good time creating this grungy art journal page.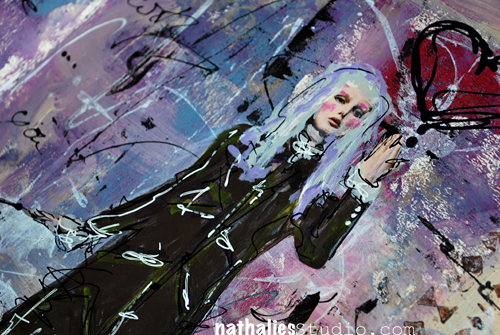 I used a fluid writer pen filled with acrylic ink for some scribbles and journaling which at parts I converted into marks by using a painters knife brushing over it. A different way of hiding some journaling instead of painting over it. I like it- I think I will use it again ;)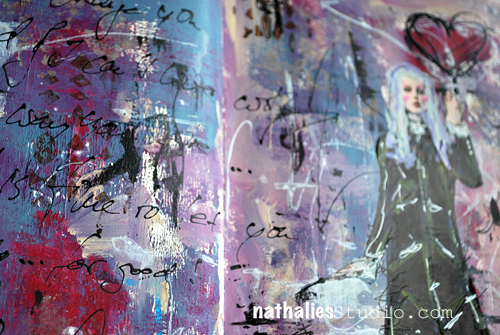 Here are the supplies I used:

Have a wonderful day!