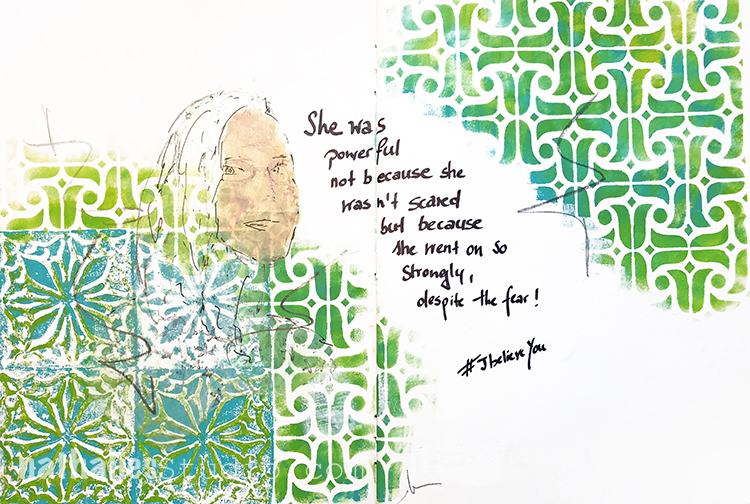 "She was powerful not because she wasn't scared but because she went on so strongly, despite the fear"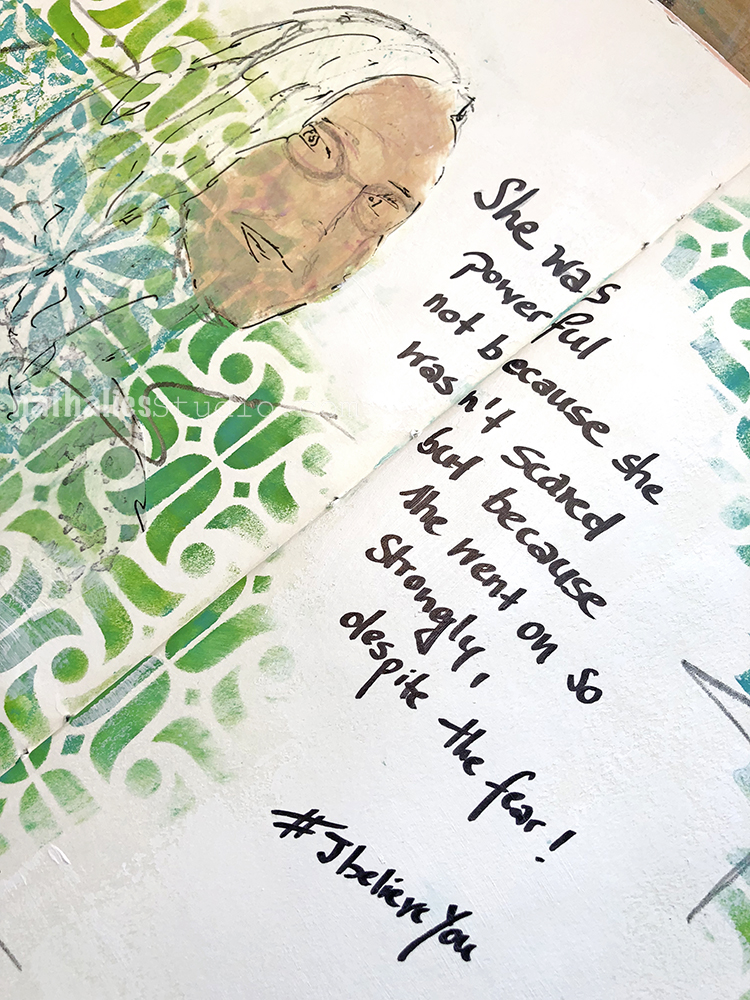 Sometimes my art journaling is indeed influenced by current events and it is therapeutic.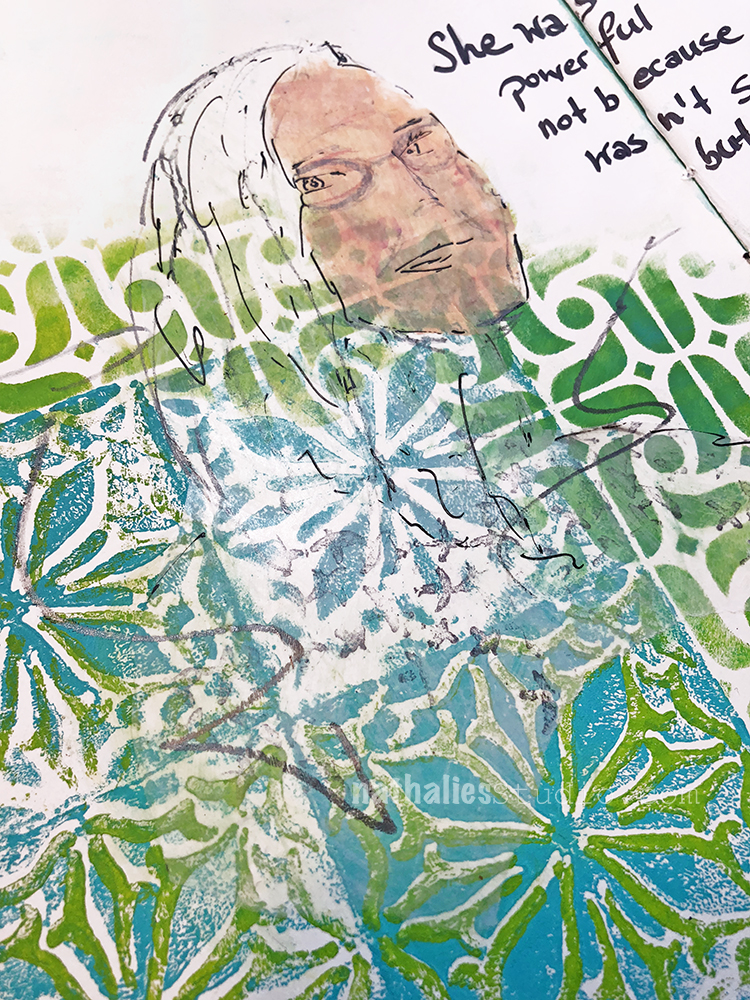 The day I created this journal spread I was gutted, and sad and I still am.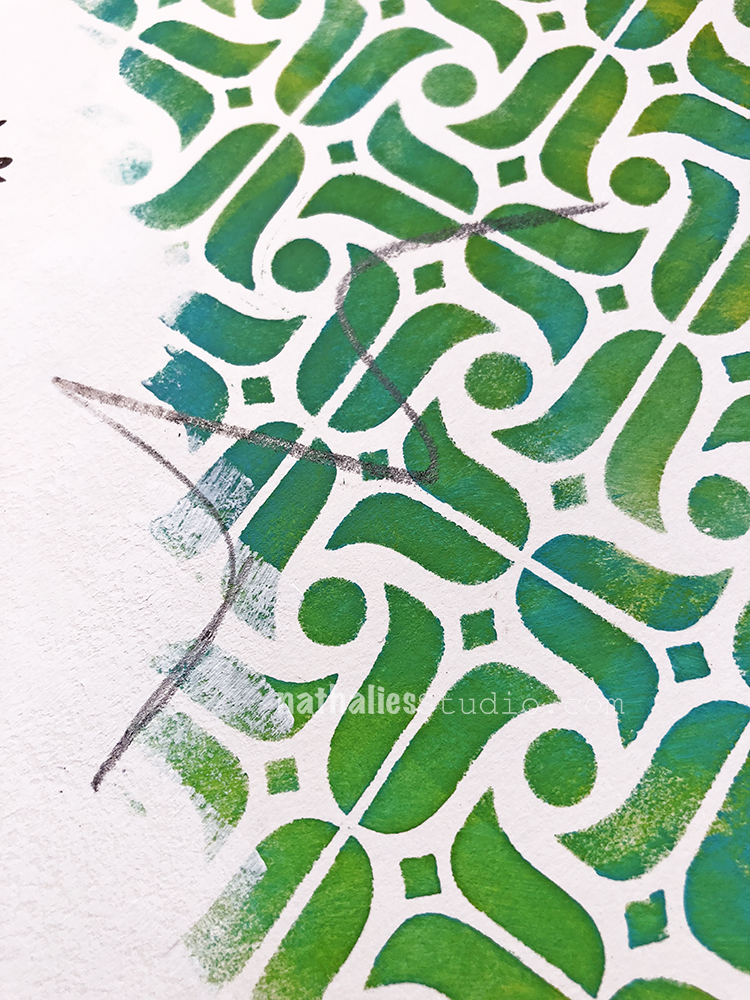 Today, tomorrow and the day after tomorrow to all the women and men out there that endured something like this : I Believe You!