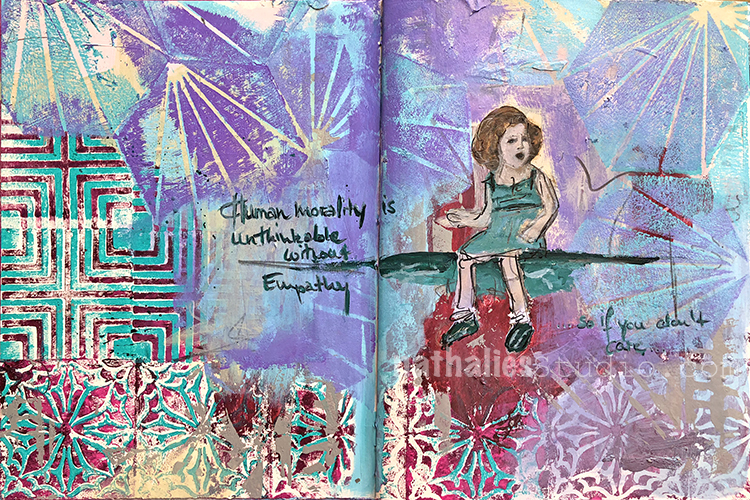 "Human morality is unthinkable without empathy" …
This spread is a couple weeks old – as my art journaling is part of my thoughts and emotions when I create the spreads everyday news get their way into it too. Sometimes hidden, sometimes as here pretty obvious.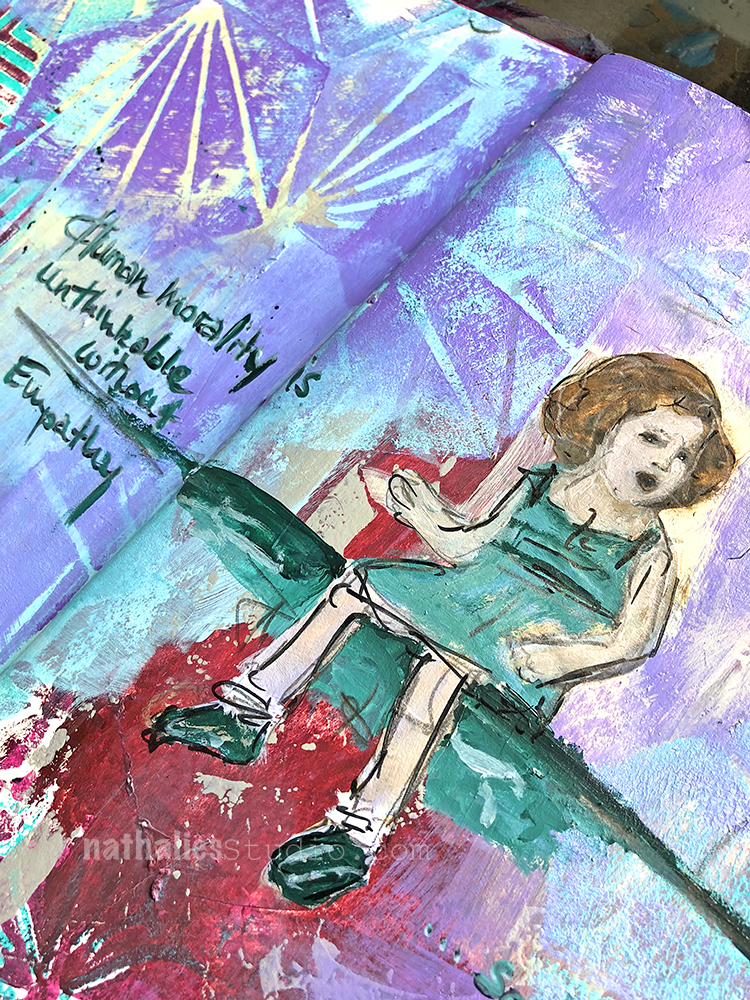 It is a chaotic and kind of ugly page …just like the whole topic this is revolving around.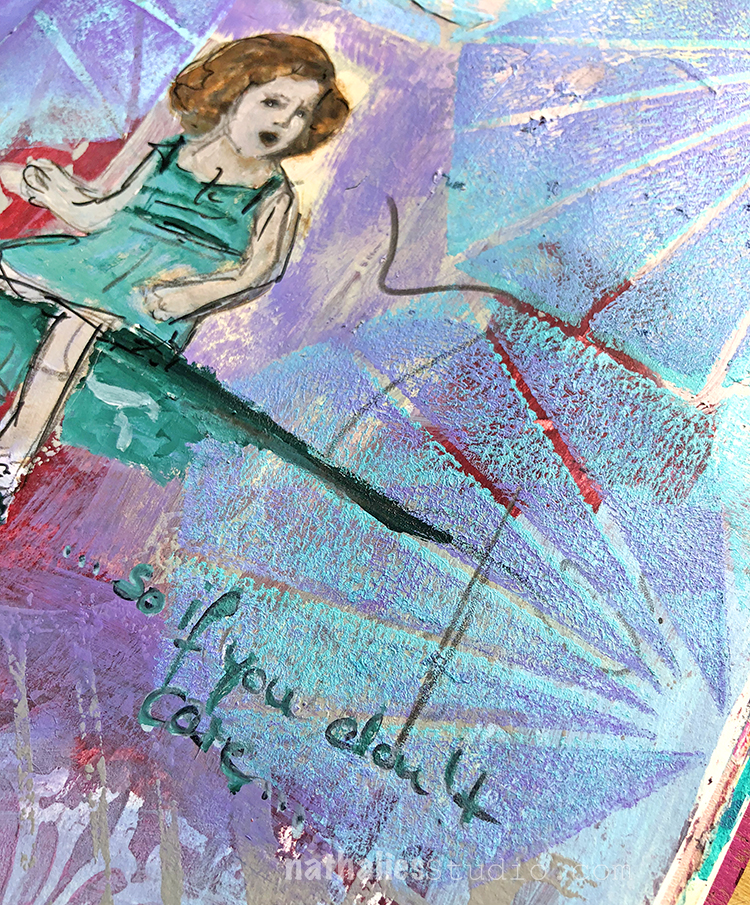 I thought a bit about posting this spread, but being quiet is not an option anymore…