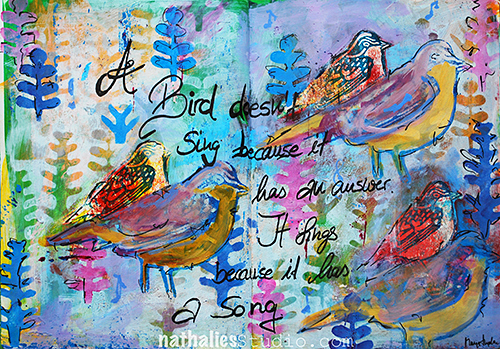 "A Bird doesn't sing because it has an answer. It sings because it has a song" Maya Angelou
Such a beautiful quote! I used my Bird Stamp Set and my initial bird that was the start of my stamp design.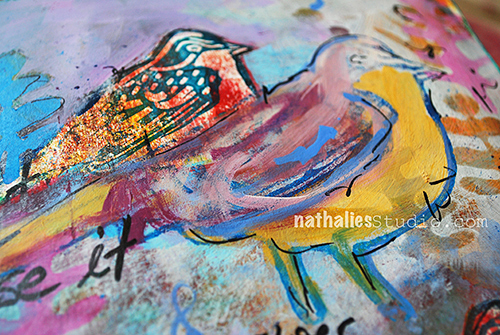 I created a background using the masks and stencils in the Bird set, and then used the patterned foam stamp and painted inside with brush.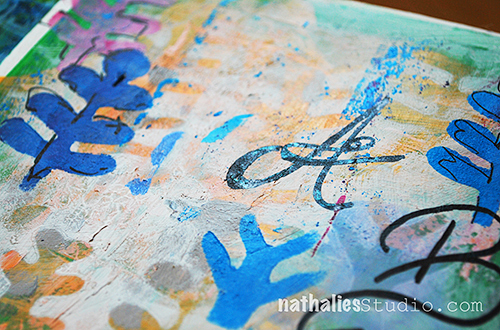 I played with overpainting areas and revealing them again as well as shadows.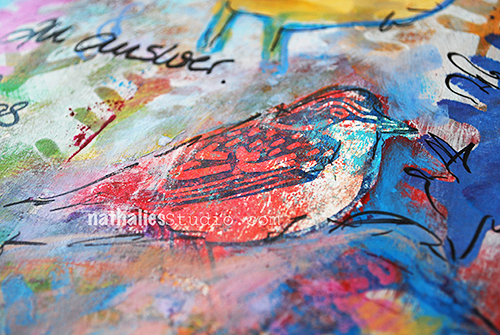 I really love the outcome .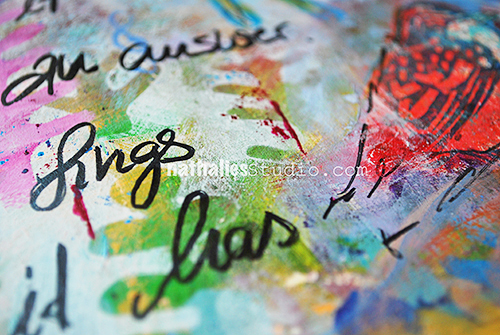 It was a good song :)
Here are some of the supplies I used for this art journal spread – some are affiliate links:
Hope you have a gorgeous day!