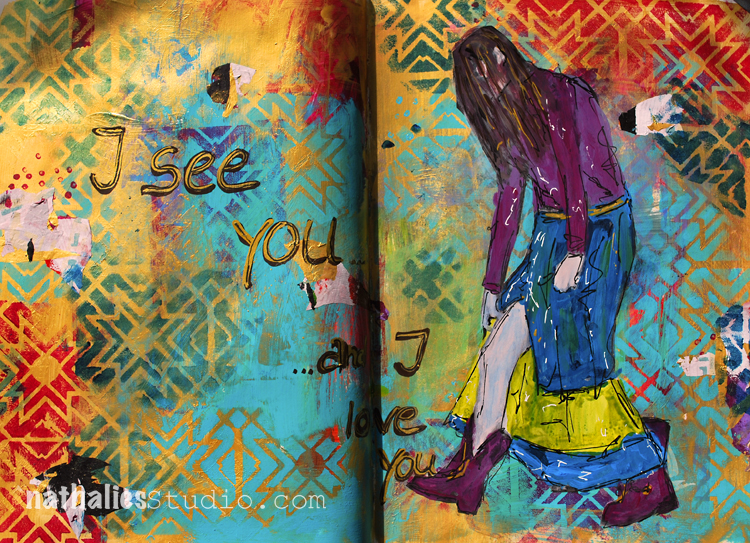 I see you …and I love you!
I recently learned that African Zulu has a greeting  "Sawubona" which means "I see you. It says, "I see your personality. I see your humanity. I see your dignity and respect."
I feel strongly we need to learn to see and love people again and see their humanity even if they are different from us.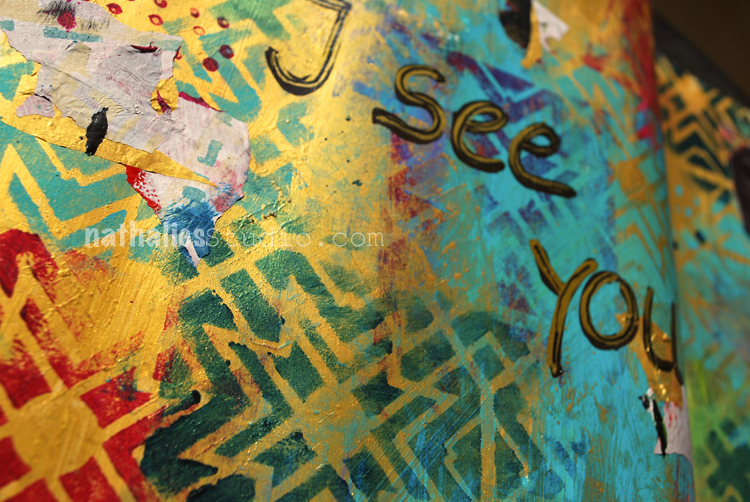 I played a bit with gold gesso and acrylic paint as well as with my Toledo Stencil.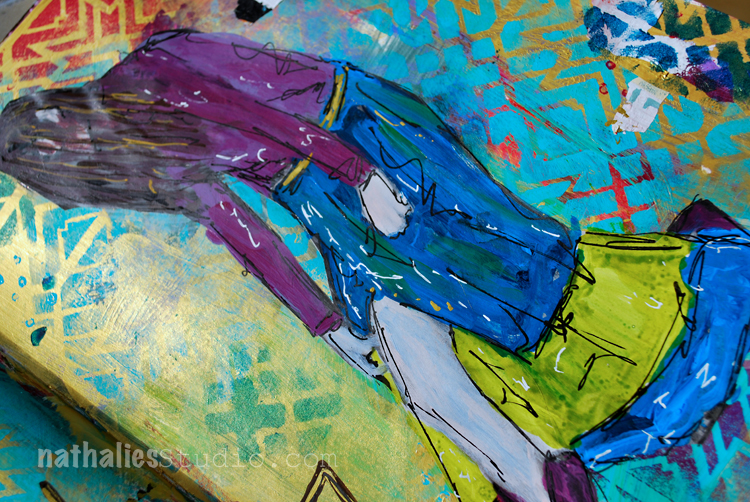 I love how the teal paint looks on the gold – probably my favorite part of this spread :)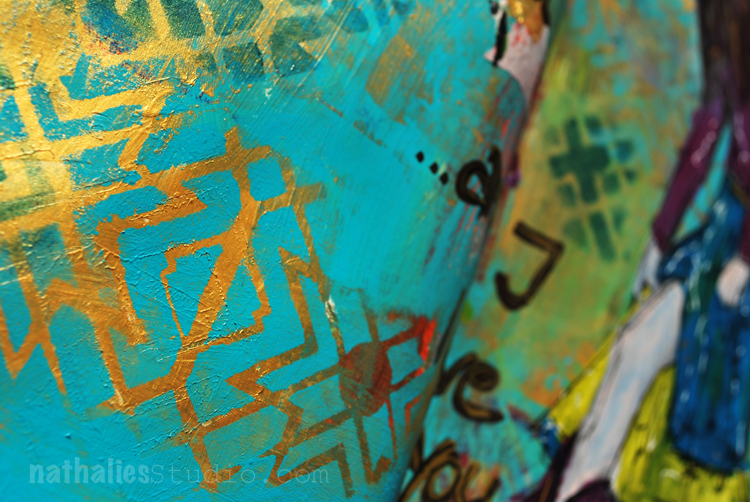 Guess I will have to do more of this combination – At first I didn't care to much for the dark green and red with the gold in this spread but I can live with it…mhhh – I see it – and I love it ;)
Here are some of the supplies I used for this spread – some links are affiliate links:



I wish you a gorgeous day!