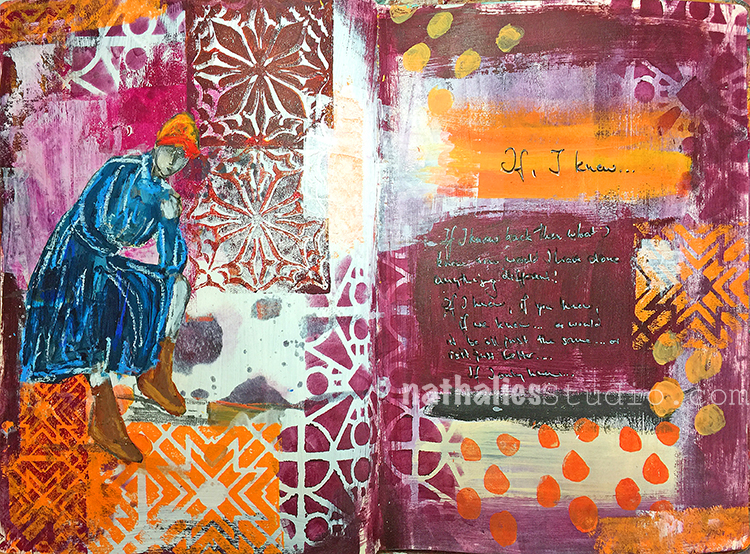 Do you ever wonder, what you would have done if you just knew ….?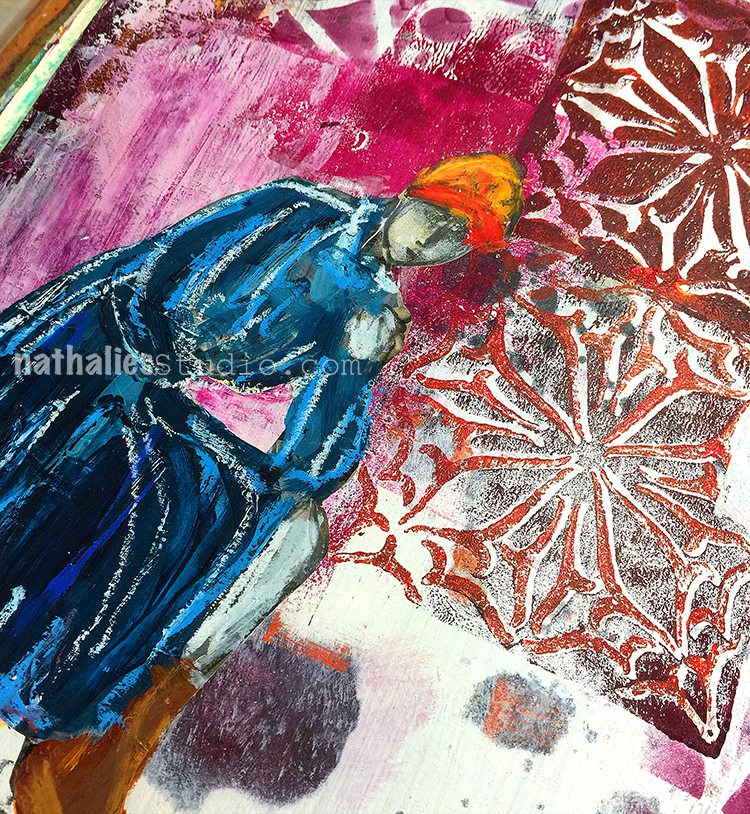 I love the color combination, which I was inspired to used by a painting by Marc Rothko. I love breaking away from my usual color uses by exploring other artists and then use their color schemes or combinations.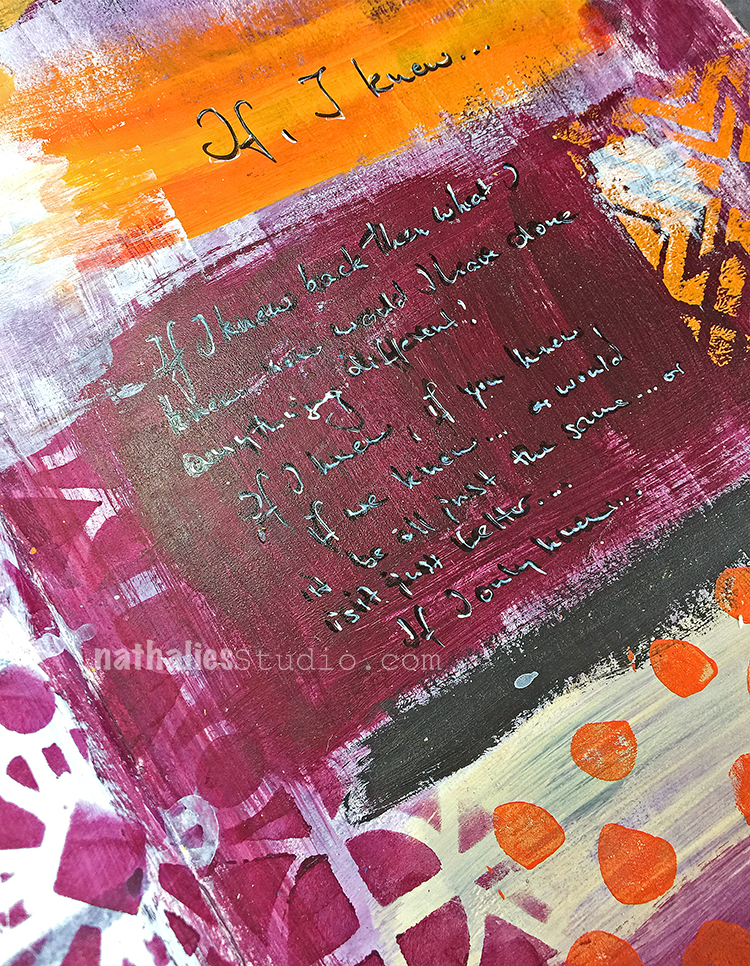 Lot's of pattern with acrylic ink applied with foam stamps and stencils.
Here are the supplies I used, besides acrylic paints: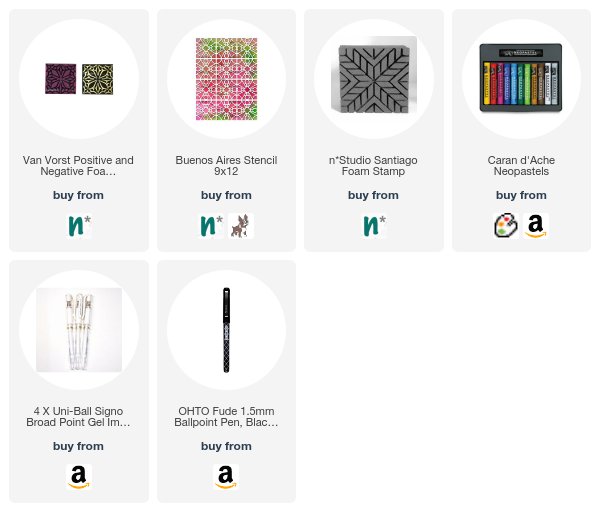 What is your favorite color combination at the moment?