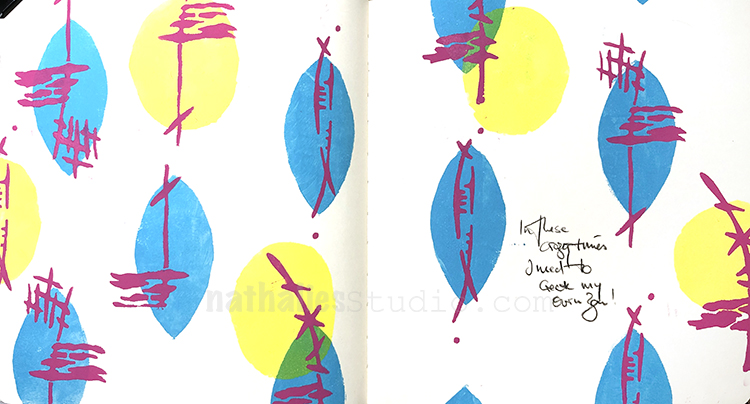 "In these crazy times I need to create my own zen!" I was listening to the news and needed to create a calming art journal spread.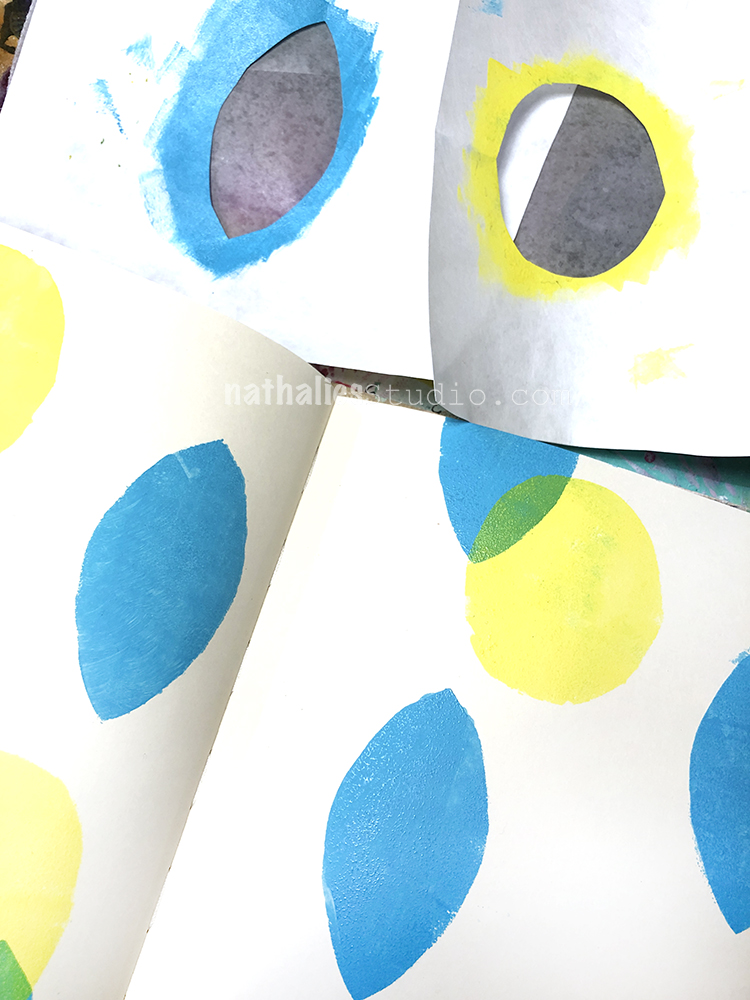 I cut out some shapes from tyvek and then stenciled with acrylic paint.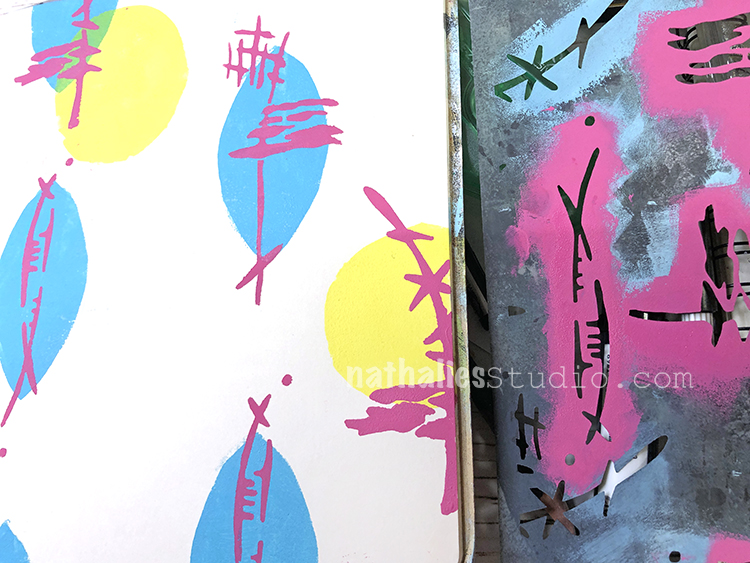 I added in my Kyoto stencil with pink gouache. All happy colors, trying to find some zen :)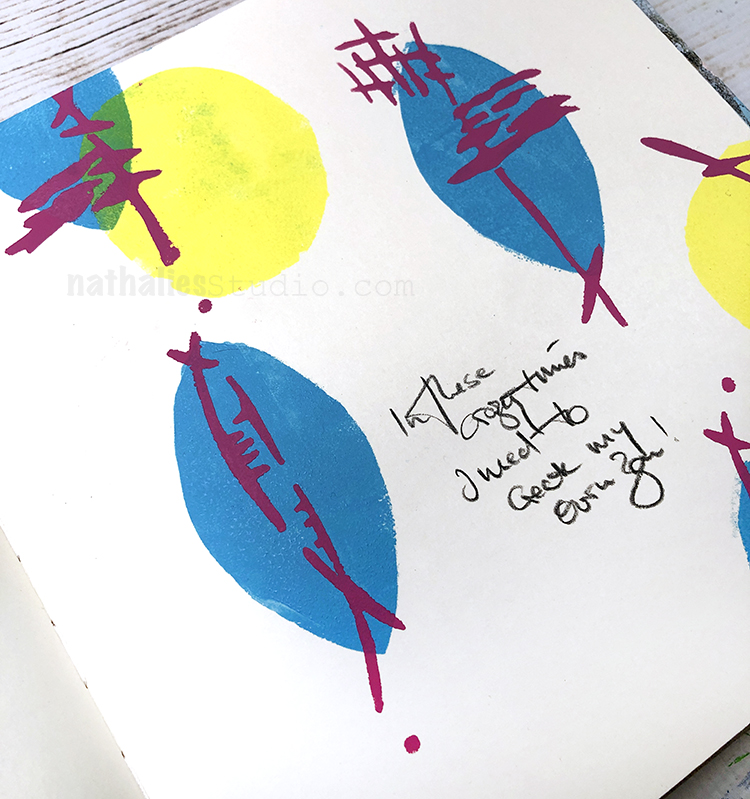 I embraced the calm of open white space and then used a Dewent watersoluable pencil for the journaling.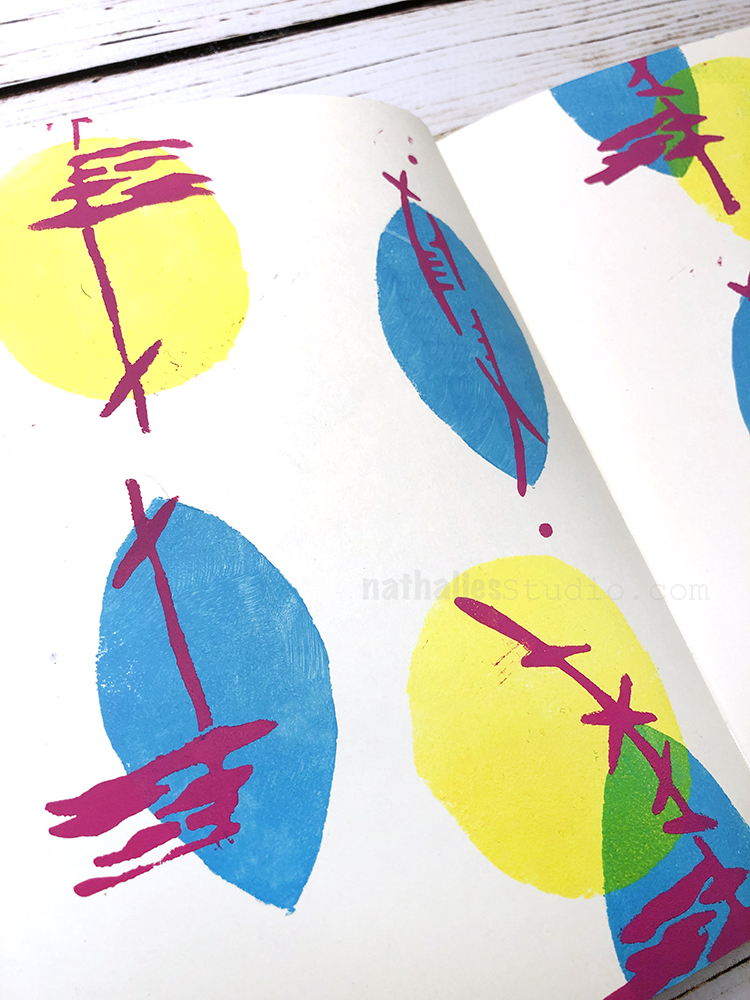 How do you find zen in your art journal?
Here are some of the supplies I used: