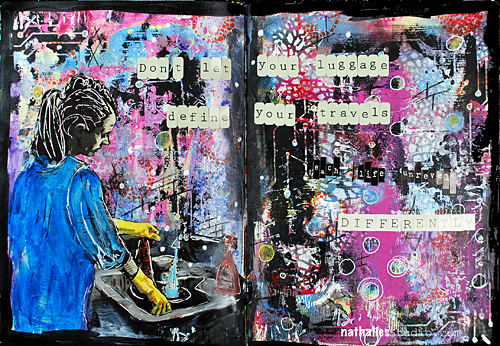 I saw this TED talk by Shane Koyczan. I think it is amazing. Shane Koyczan makes spoken-word poetry and music. This video is powerful and touching!
From "To This Day"
"…and if you can't see anything beautiful about yourself
get a better mirror
look a little closer
stare a little longer
because there's something inside you
that made you keep trying
despite everyone who told you to quit…"
[ted id=1687]
And he said something else on his website which I loved so much that it inspired me to this art journal page.
"Don't let your luggage define your travels, each life unravels differently."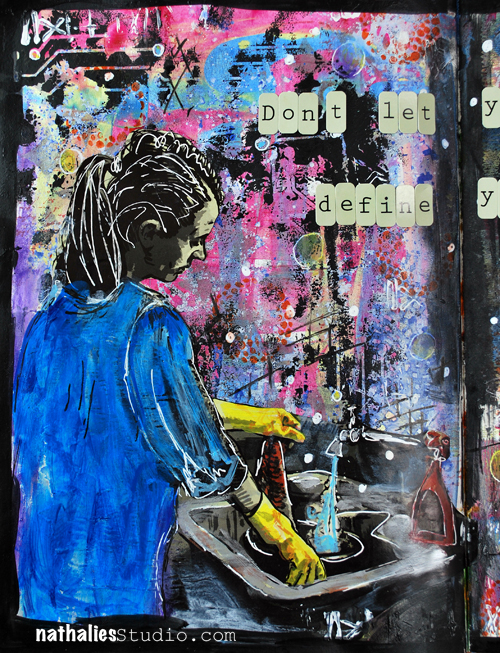 So true!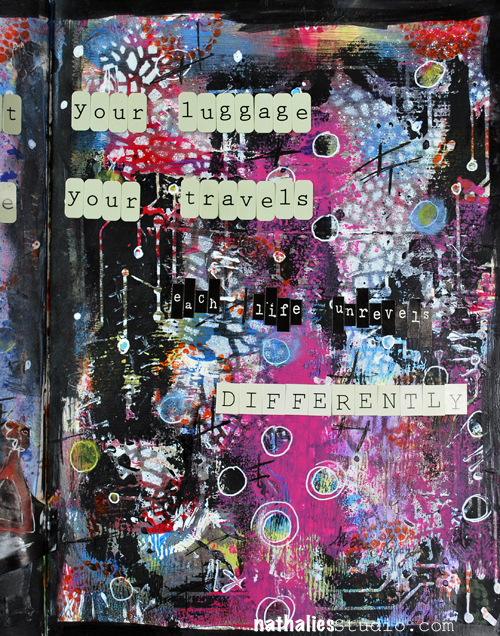 Thank you Shane for this amazing inspiration and for being such an enrichment and encouragement to other people's life through your art!
Have a wonderful day!
huge hugs
Nat
Related articles