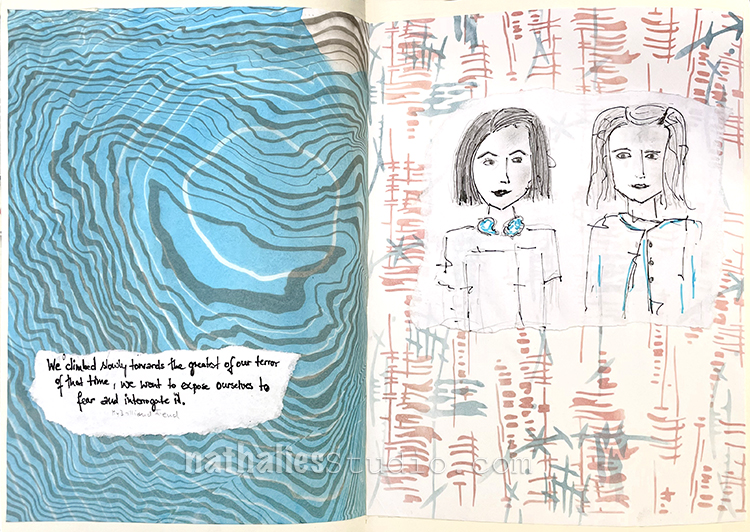 "We climbed slowly towards the greatest of our terror of that time, we want to expose ourselves to fear and interrogate it. " – My Brilliant Friend
Are you interrogating your fears? Pretty hard to do but they say it's one of the best ways to overcome things. I was mulling it over when I created this page.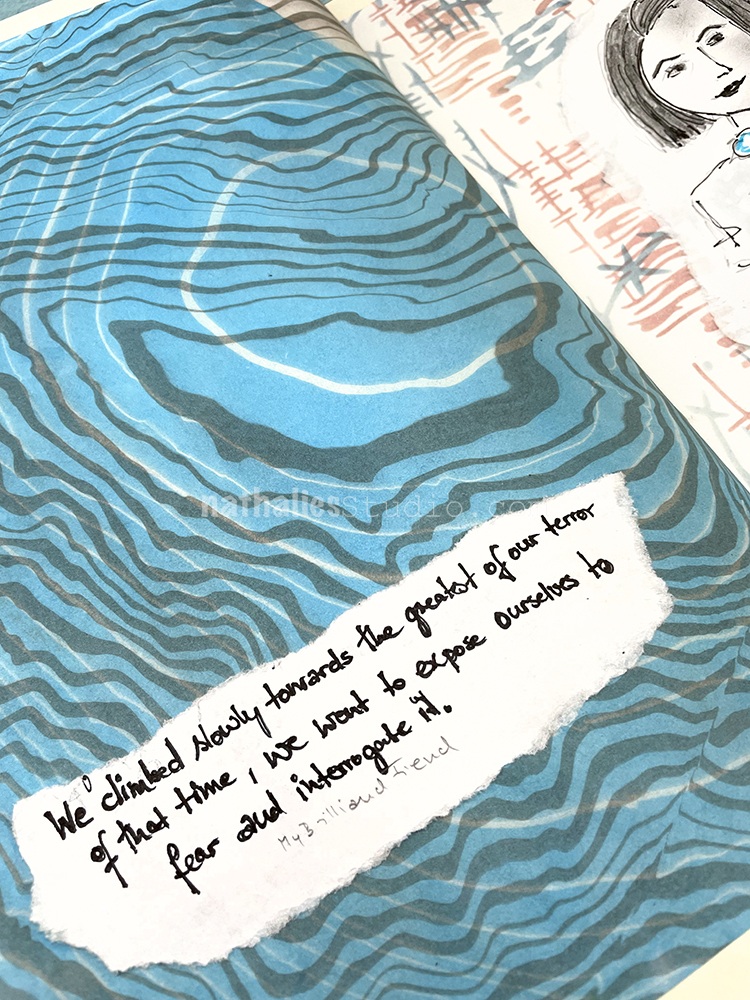 I still have paper from my Suminagashi Session so I used one of those prints as a background. Suminagashi is a Japanese paper marbling technique that is very doable at home and yields some beautiful results for collage, bookbinding, art journaling etc.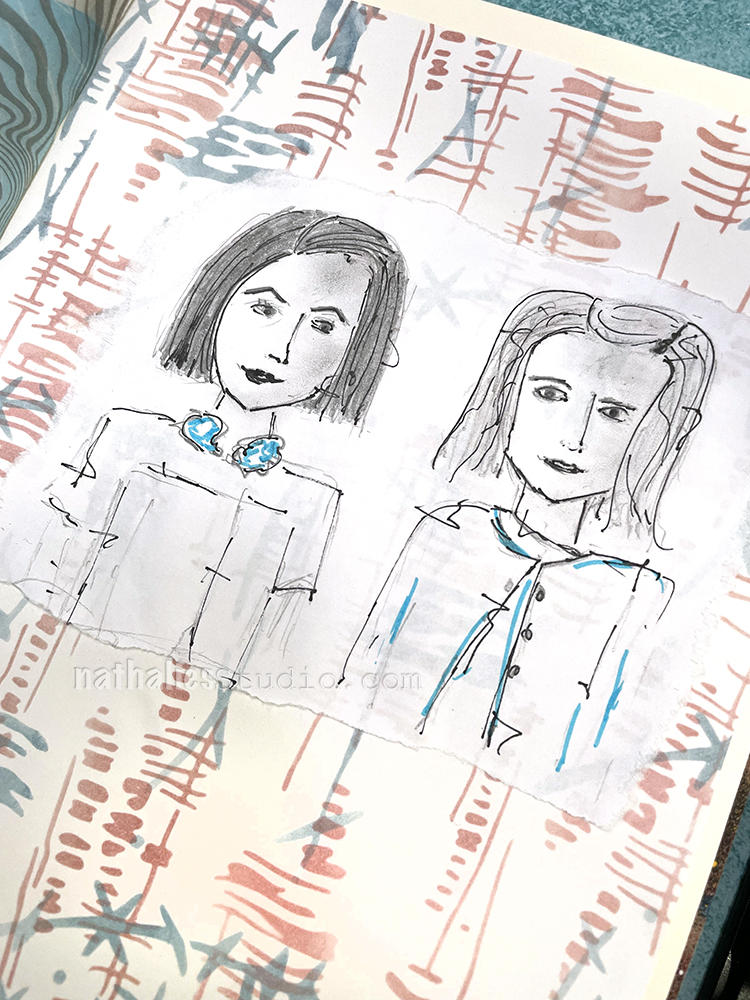 For the facing page, I used a sheet I made with my Kyoto and Tokyo stencils along with Distress Oxide inks and a blending tool. The sketch I made on normal printing paper, and then adhered on top with a glue stick. 
Here are some of the supplies I used: