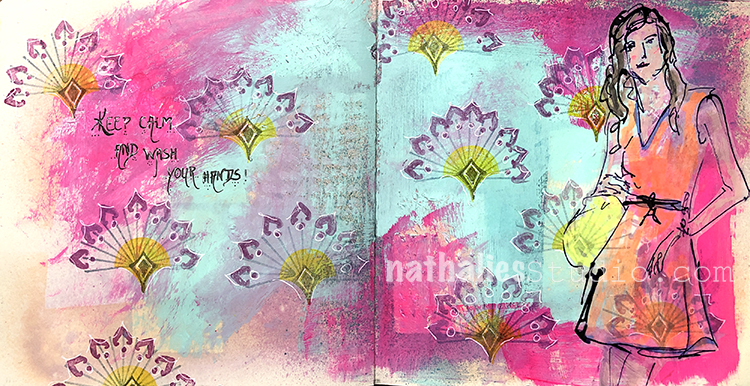 Keep Calm and Wash Your Hands! – I guess I was inspired by the new normal, which has always been good advice.
For this one I want to share with you a Shapebuilder tip – how to use several of my rubber stamps to build cool patterns and shapes.
To make the pattern here I combined the following stamps: the Hex Set Small, Solid Fan Small, and two stamps from the Fan-Fare set. It is reminiscent of a peacock or art deco fan. I could imagine mixing up the colors for all different versions. Fun to play with the possibilities.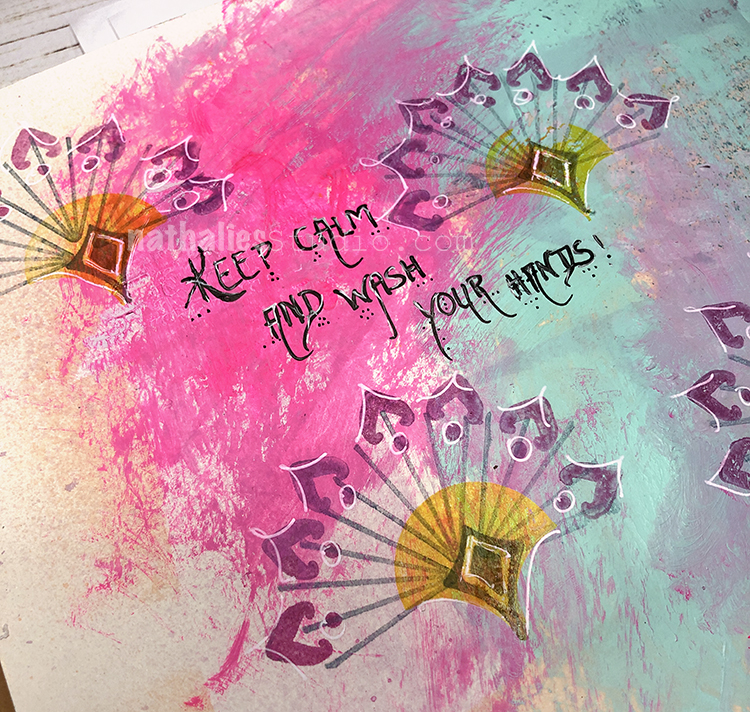 For my background I used the stamps and Moonlight duo ink pads to create the shape, also Arcylic Gouache and acrlyic paint. For my quote I used a Posca super fine black marker and a White signo pen.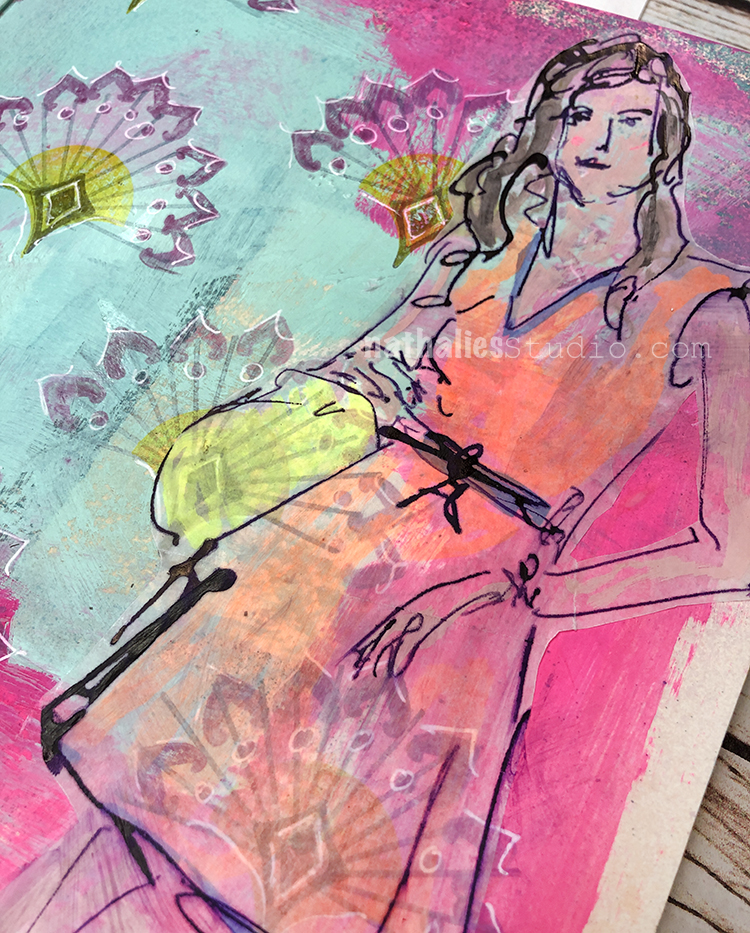 I sketched the figure in ink. She looks calm… hoping to channel that vibe :)
Here are some of the supplies I used: