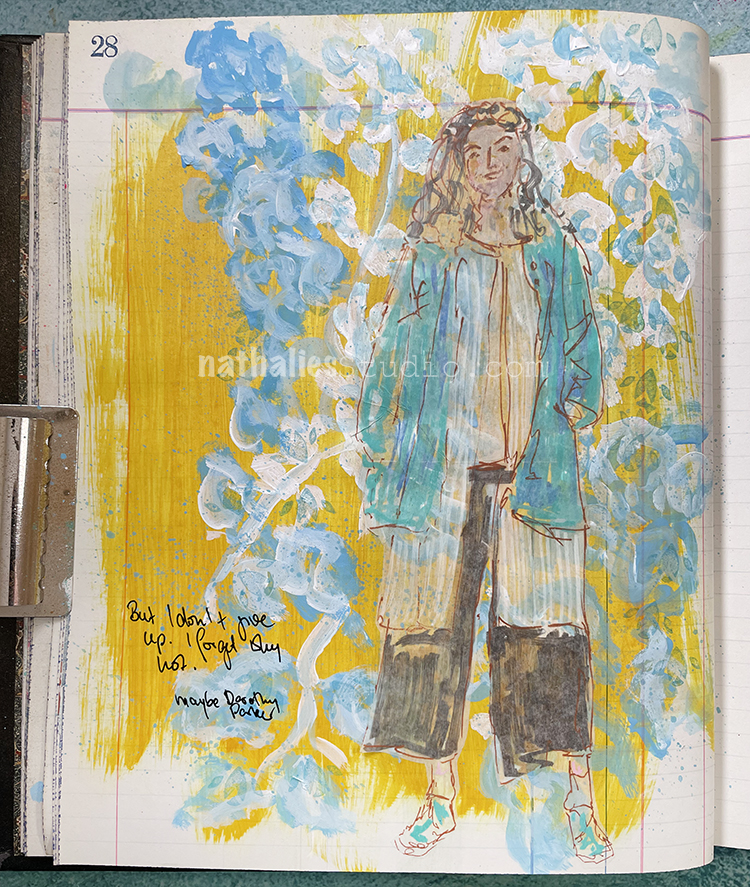 "But I don't give up. I forget why not." – maybe Dorothy Parker – not sure as there are so many misattributed quotes for her. Regardless of who said it, it's a pretty great quote :)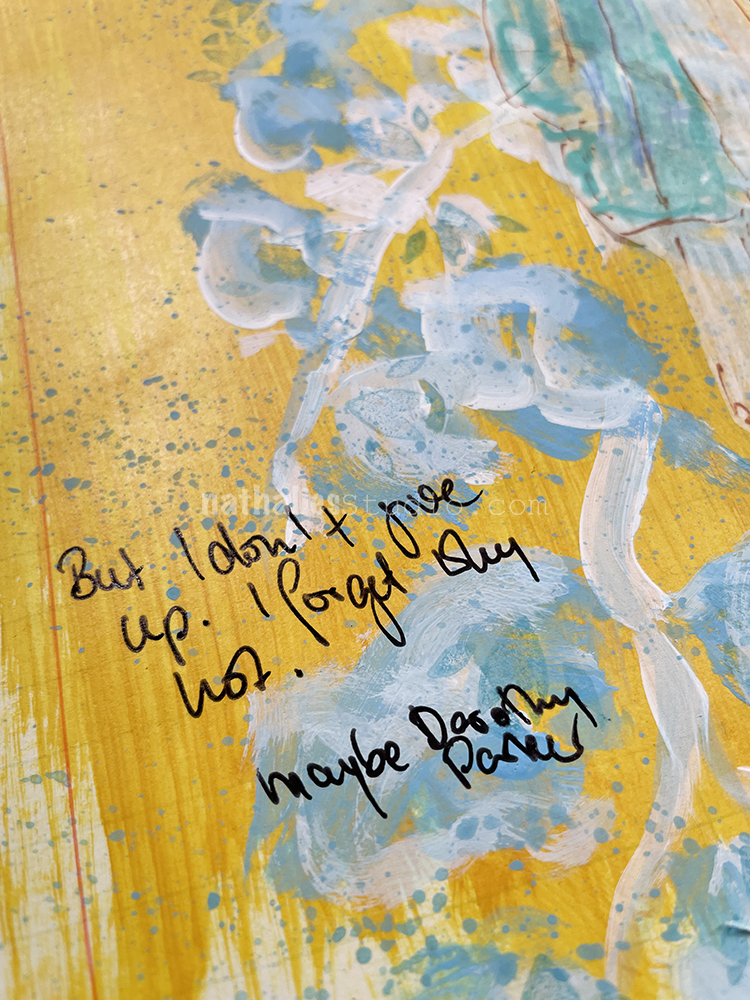 I used Golden and Liquitex Fluid and soft body paints and just played around a bit in my vintage ledger journal, feeling inspired by a wallpaper I had seen.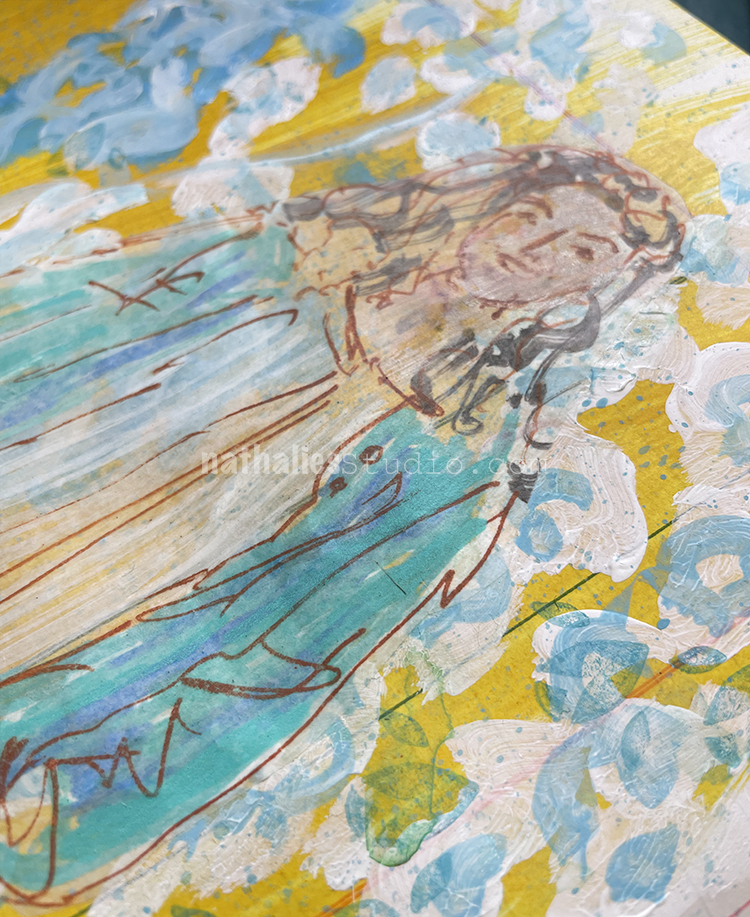 I created my drawing on deli paper and used some markers to spruce it up, then adhered it with gel medium.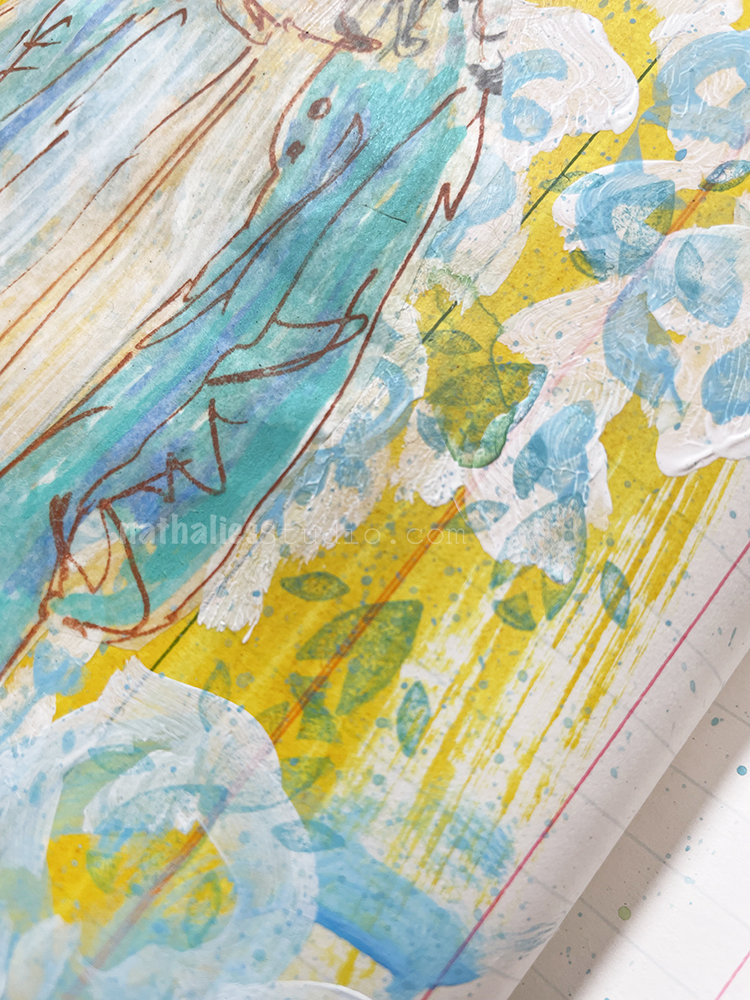 I used one of my Fan-fare rubber stamps to go with the loose, abstract floral background.
Here are some of the supplies I used: