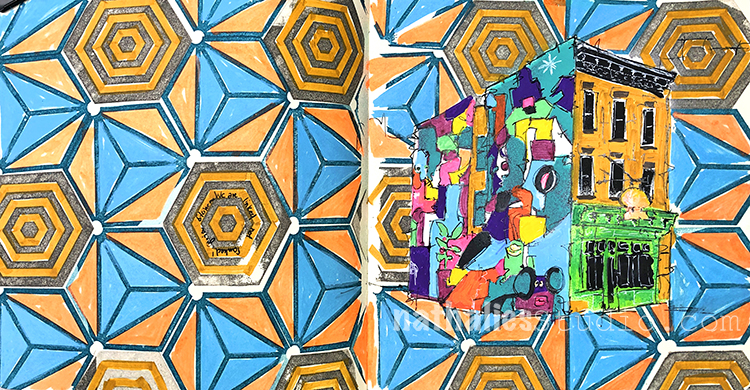 "We are linked not ranked" – Gloria Steinem  This was neighborhood stroll inspired and a study for a painting. I love putting the the first idea for a painting into my art journal.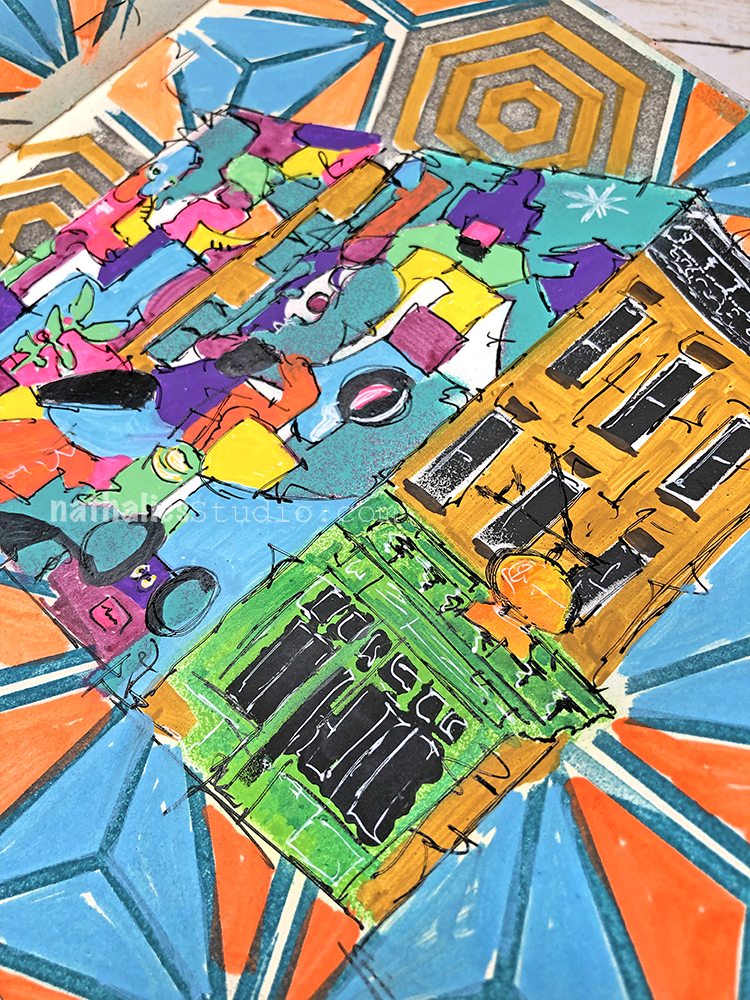 I used markers, spraypaint, and my Hex Set Large rubber stamps. It's vibrant – just like my hood :) Pretty wild LOL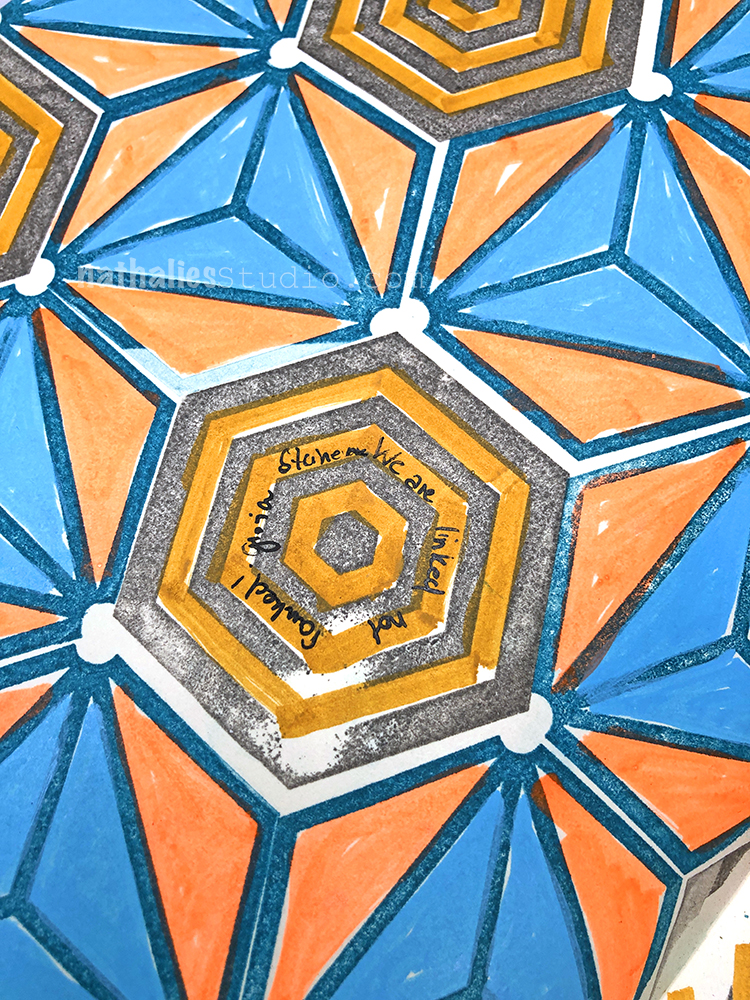 I will show the paintings I maid on canvas in the next couple days.
Here are some of the supplies I used: