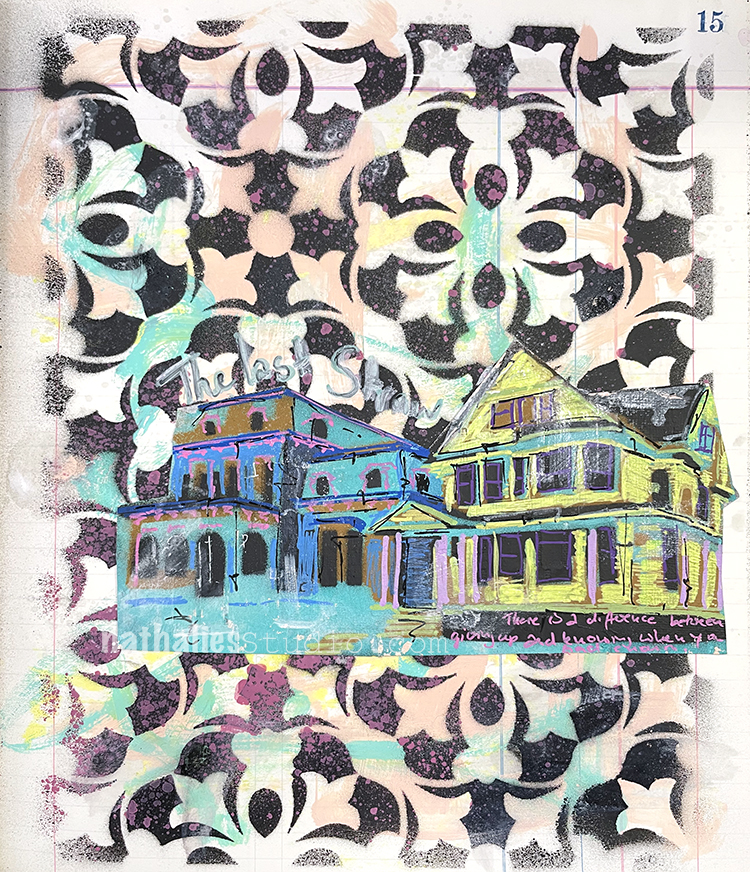 The Last Straw – There is a difference between giving up and knowing when you had enough.
This goes for many areas of life of course and sometimes you just have to declare you had enough. In this case I declared ENOUGH regarding a painting I had on the easel for a while. I just didn't like it and it was sitting on the easel and once in a while I would do something to it and it would get worse. Funny enough, one day I looked at it and thought "you gotta go, I had enough."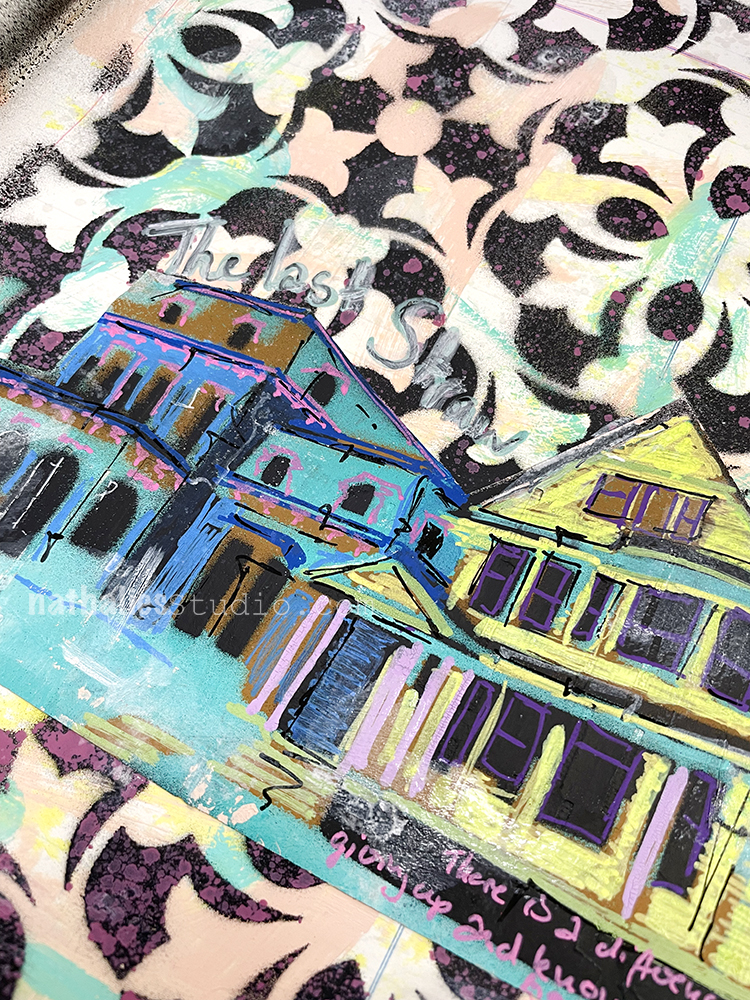 So I cut the house part out of the painting (unfinished but for me not worth the effort anymore) and thought, hey, that could be a part of an art journal spread. I mounted the canvas piece onto the background where I had used some acrylic paint and overlaid my Versailles stencil with black spray paint.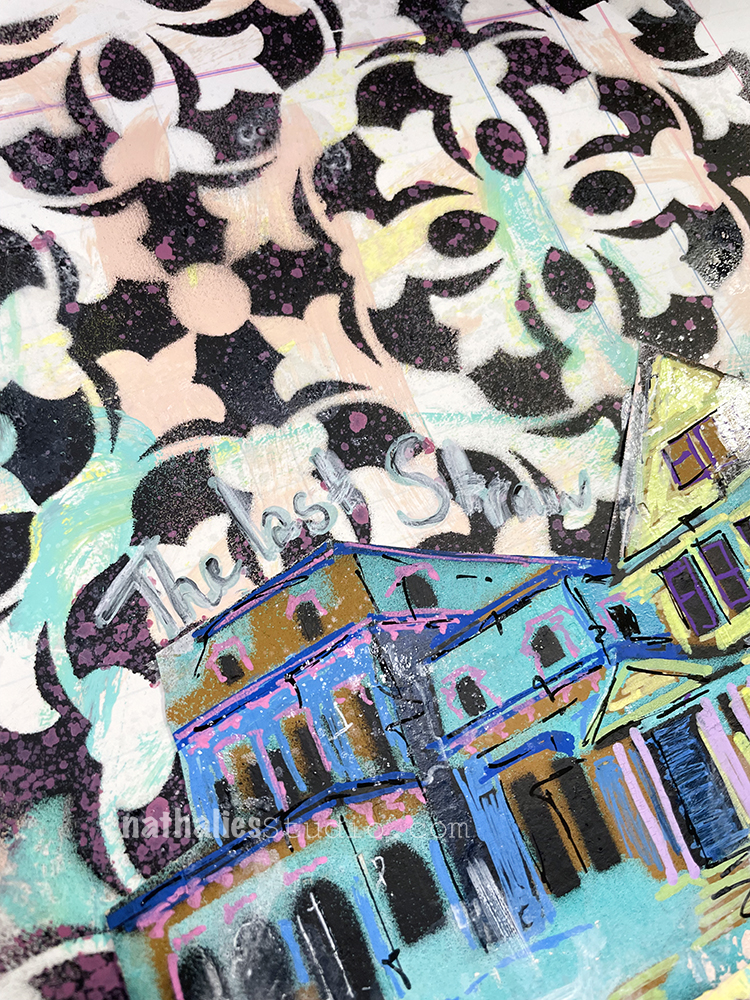 Now the page can remind me what not to do …and cutting apart the canvas actually speaks more to me than it did when it was a butchered painting.
All to say, there are a lot of things we artists usually do not show but I thought you would like to see ;)
Here are some of the supplies I used: