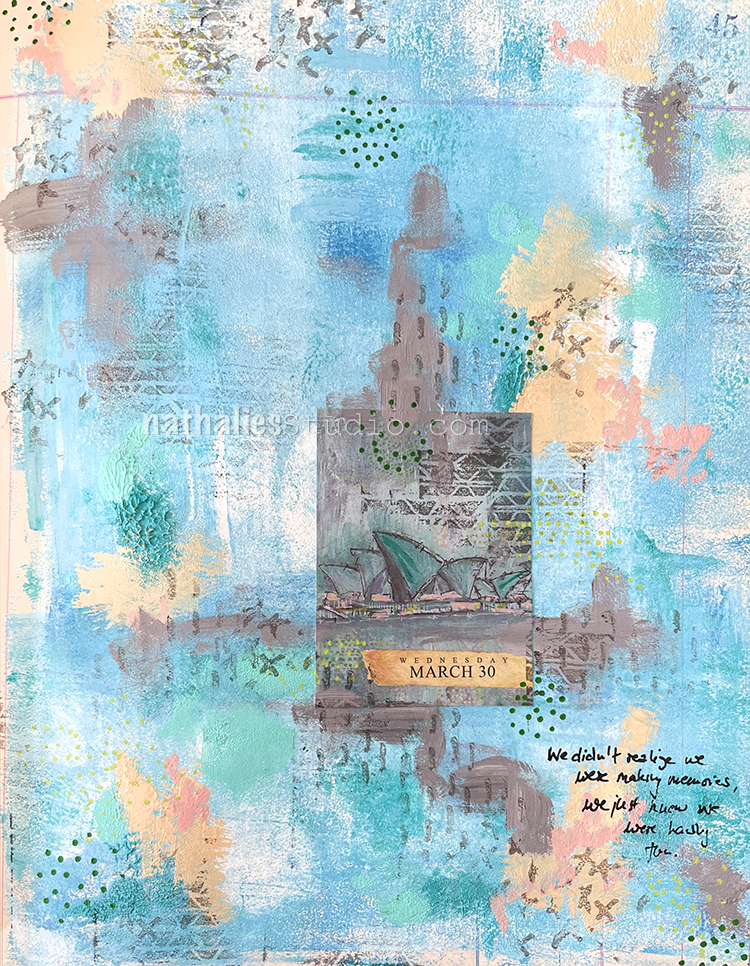 "We didn't know we were making memories, we just knew we were having fun."
This is using another page from the sold out Artist Almanac Calendar (the original painting is still available here though). It was fun getting inspired by this older artwork of mine, depicting the Sydney Opera. It made me not only revisit the way I created the background, but also the visit to Sydney itself.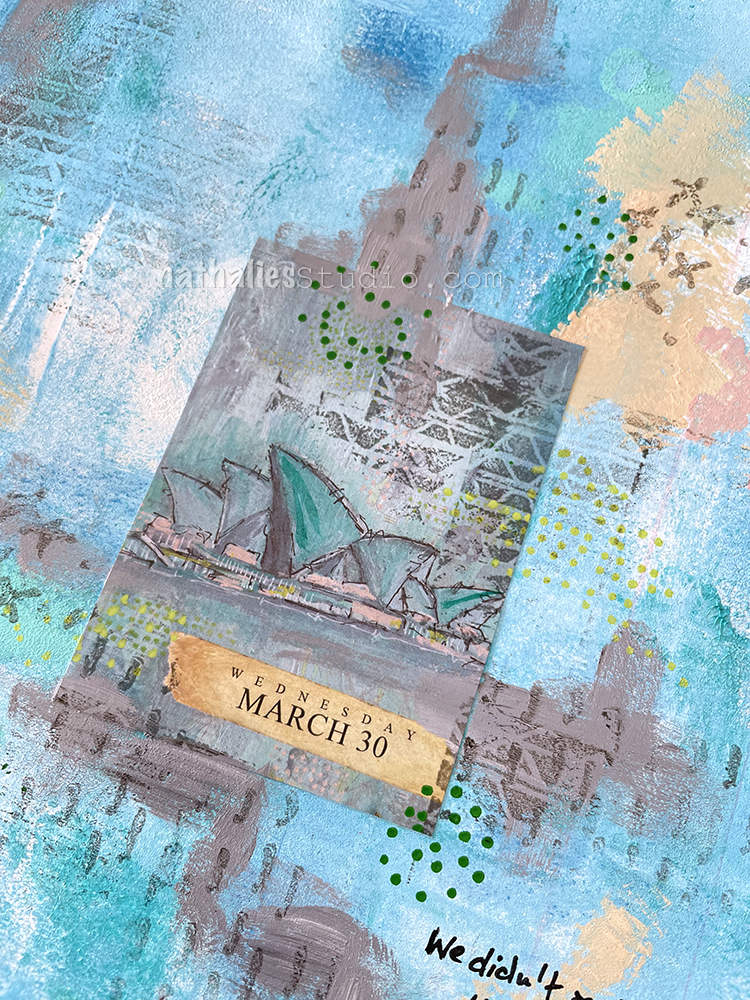 In fact I was there twice and I remember how much I loved strolling through the Botanical Garden right there as well as seeing Herbie Hancock in the Opera. Pretty cool btw, sitting in the nose bleed seat wayyyyyy up high, last row with my back to the wall, and Herbie so tiny down on stage. And yet it didn't matter – the sound being so phenomenal in this building. I digress though LOL!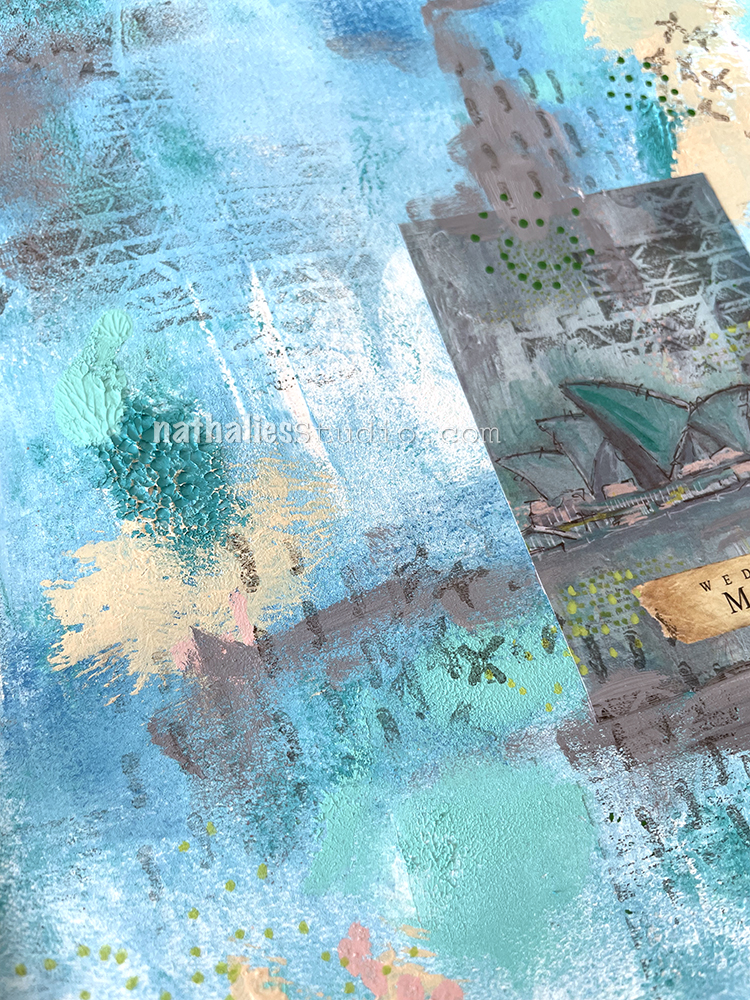 I used some heavy bodied and soft bodied acrylic paints right out of the tube on the page, and then blended the colors with a brayer. It is one of my favorite ways to create texture on canvas, but since this is in my ledger, I took a piece of paper and carefully dabbed it on the background to flatten the peaks of paint out a little bit.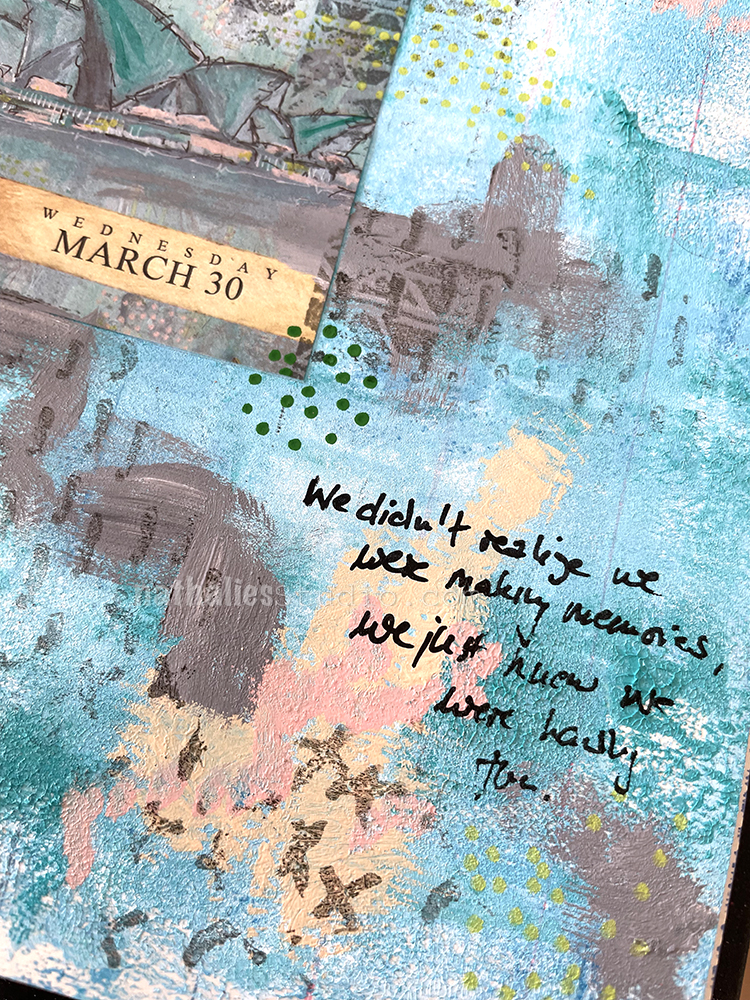 I used some acrylic markers to add marks and also my Embroidery stamp set for added mark making. I love the mixture of a repetitive stamp as well as a hand made mark.
Here are some of the supplies I used: