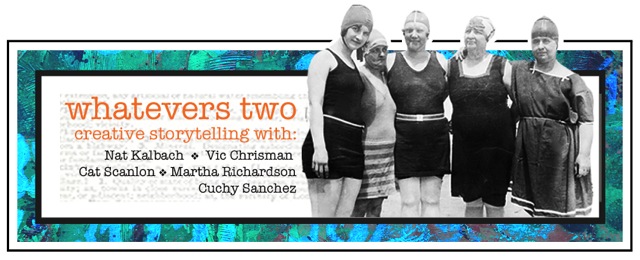 Are you ready for the last photo of the Second Round of Whatevers? If you missed what the Whatevers is all about (basically they are photos that my friends and I found on flea markets etc. and that we give a new life and story) or want to see all the past photos and takes…check it out here. It was a fun ride the last two years and I thank my girls for a good time and storytelling fun.
Click here to see what Cat, Vicki,  Martha and Cuchy made out of the photo and which story they tell.
Here is my take on this month's photo: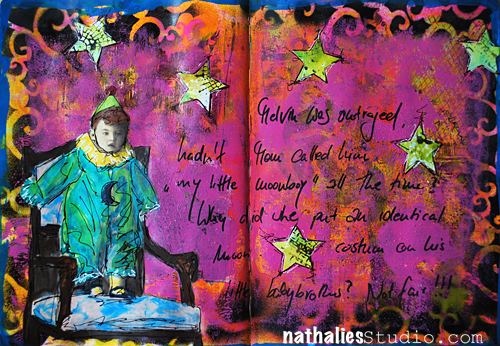 "Melvin was outraged. Hasn't Mom called him "my little moon boy all the time? Why did she put an identical moon costume on his little baby brother? Not fair!!!"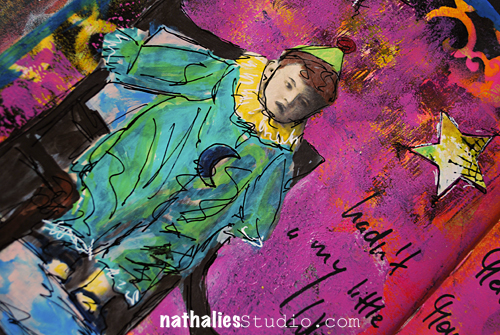 The background was created with Dylusions Spraypaint, Liquitex Spraypaint, the Arabesque Stencil and then painted over here and there, stamped and then painted over again here and there.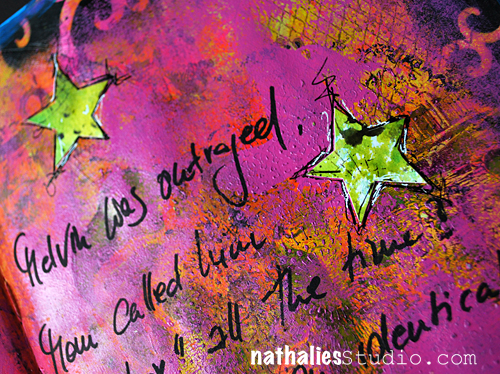 Here is the photo of this month's Whatever, in case you want to play along.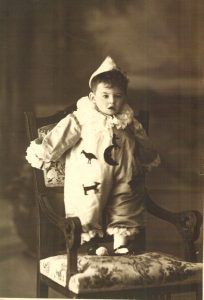 Thank you to all of you who played along with us once in a while- it was so much fun to see what you came up with- as much as it was to see what the other girls in our Whatever Girls came up with. I will miss my fun bunch- but we all are getting busier and busier and so The Whatevers have to come to an end :)
Have a gorgeous day- here is the supply list
Have a beautiful day!
Hugs