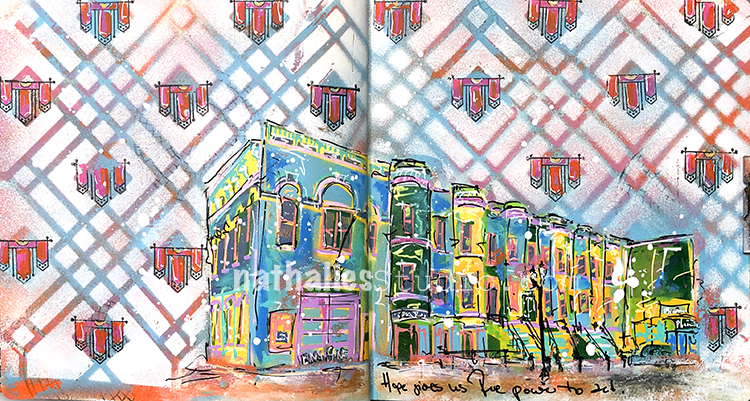 "Hope gives us the power to act." – Remaining hopeful on so many levels and trying to act as well :)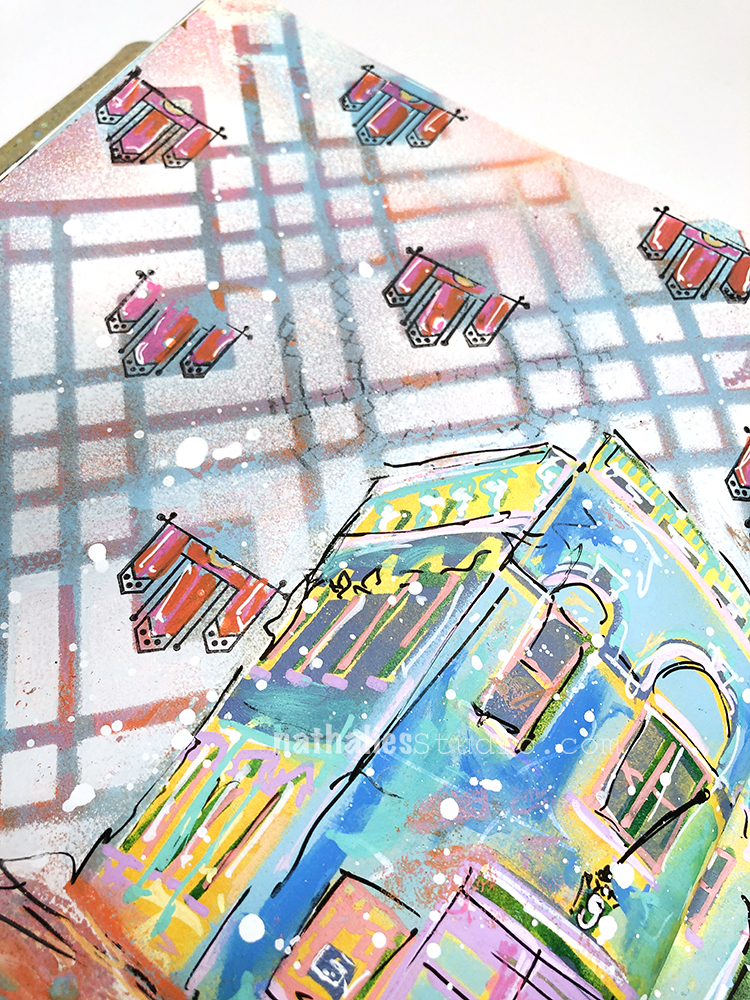 I used spray paint and my Chicago stencil over a colorful background to tone it down a bit. Then I stamped one of my Mini Motifs rubber stamps to give the pattern some more intricacy.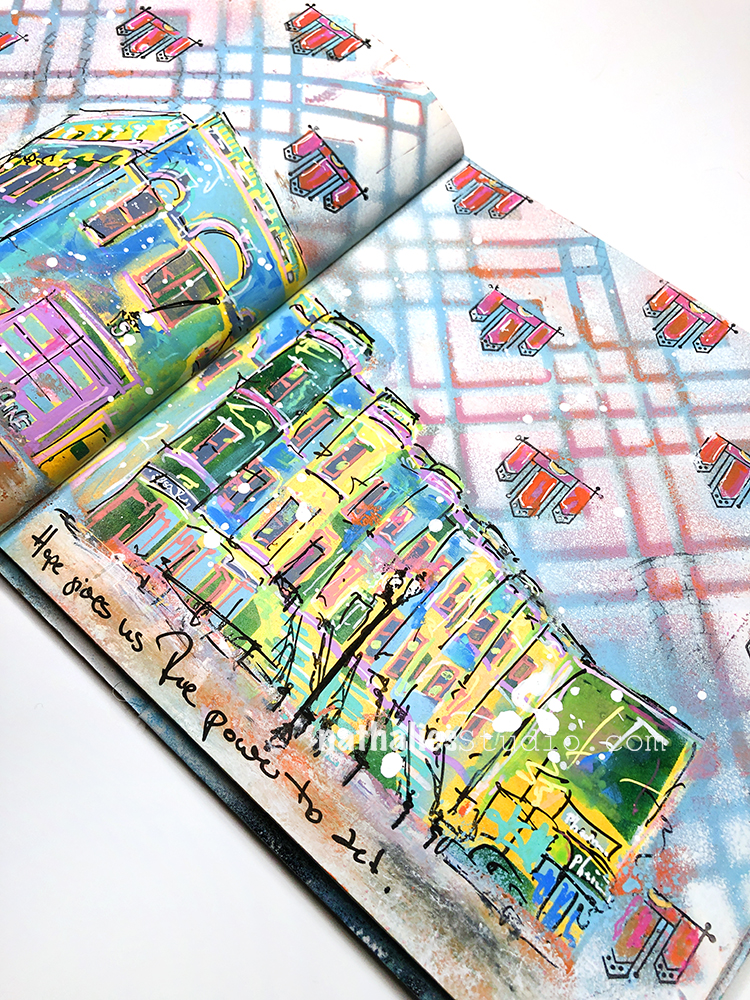 I used acrylic paint and posca markers to sketch the buildings and add my quote. I splattered a little white to unify everything.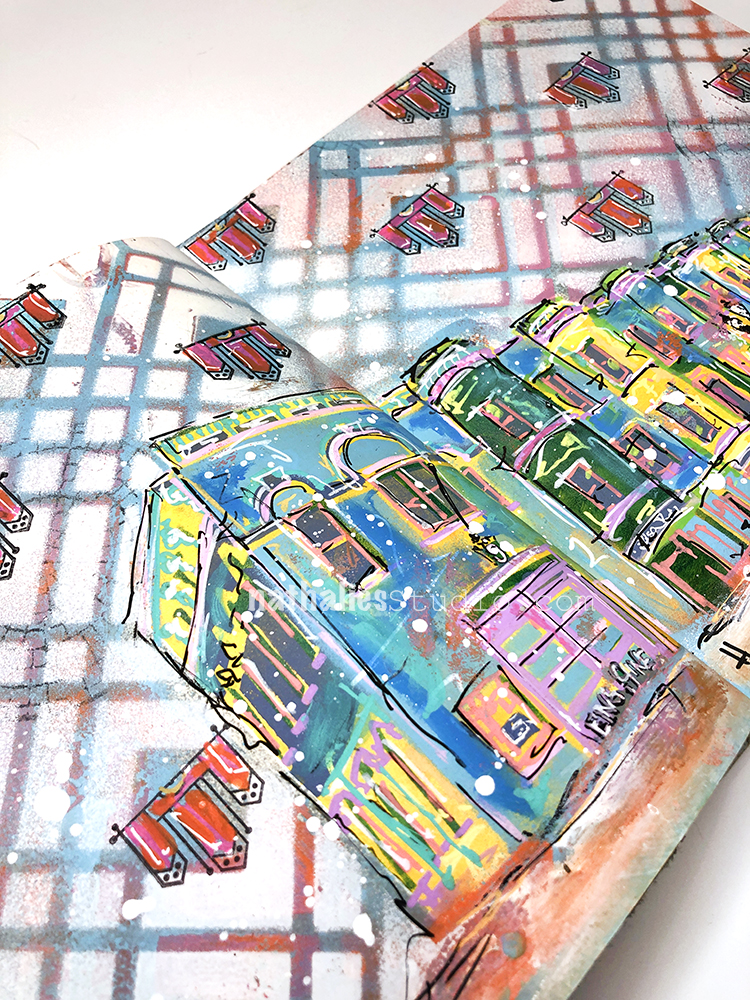 Here are some of the supplies I used: