HA- you thought I do nothing else than working for Creative JumpStart and CHA at the moment, right? Well…yes …you are right, but hey- look I had time for a tiny bit of art journaling – it is a good outlet :)
Journaling: Even the nicest people have their limits! #nokidding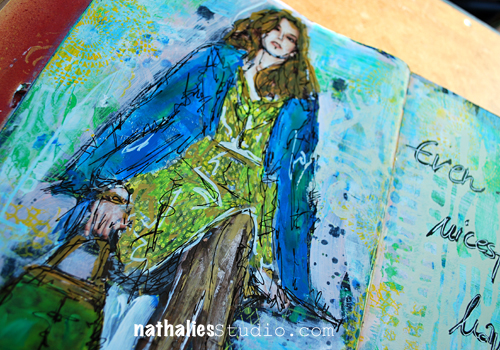 Playing with Liquitex acrylic paints, spray paints and markers. The background was already kind of done as a demo page during a workshop- I added a couple of my new stamp images- can you spy them and spray painted over my Batik Stencil.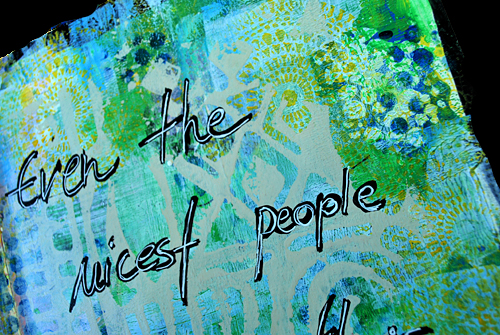 Here is a list of the supplies I used:

Have a gorgeous day!
Nat