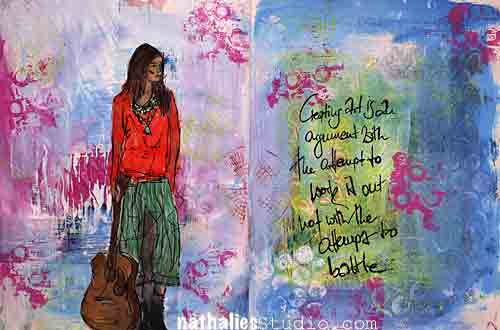 Creating art is an argument with the attempt to work it out, not with the attempt to battle. (smarty pants Nat)
This is my view on creating art and using art media  .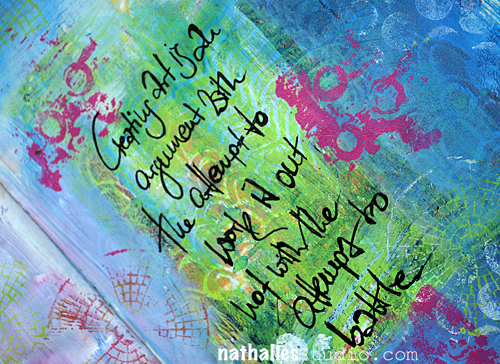 Lot's of soft color layering and stamping -Journaling written with Bamboo Sketching Pen and Acrylic Ink.  I like how this turned out.
here is what I used:

Hope you have no battles today :)