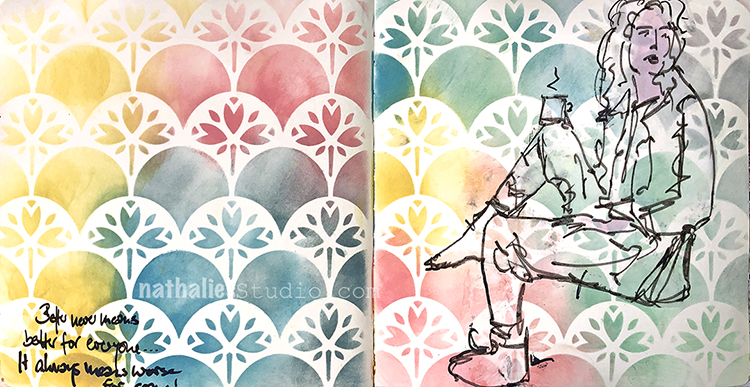 "Better never means better for everyone… It always means worse for some!" – an interesting quote from The Handmaid's Tale which I have read several decades ago and also watched now the show.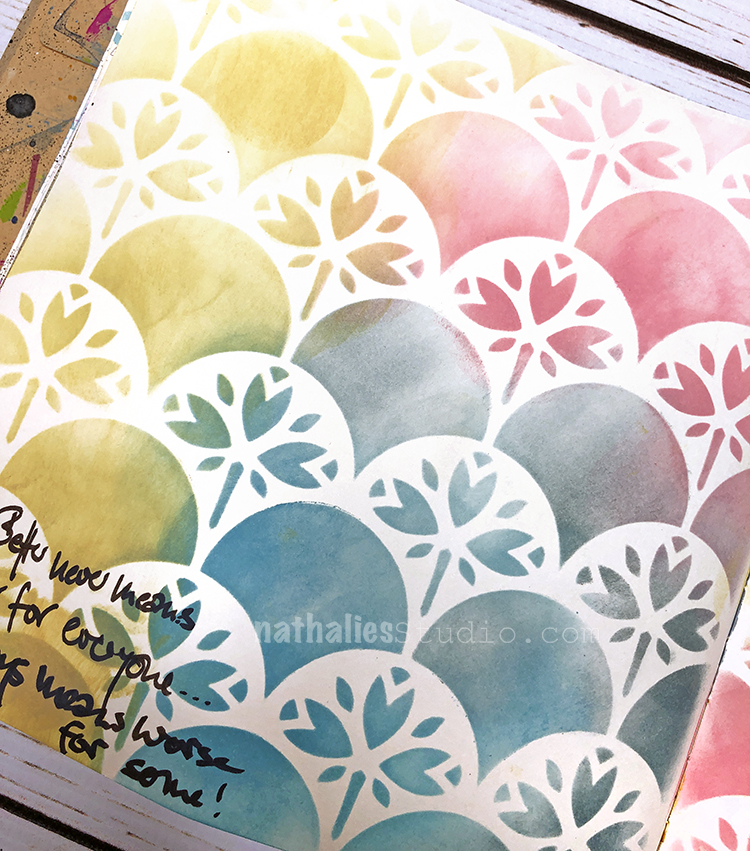 For my background I used my new Art Nouveau Wallpaper stencil along with a blending tool, Ranger Distress and Distress Oxides Inks. I love how these inks blend so nicely and they are a wonderful companion to stencils.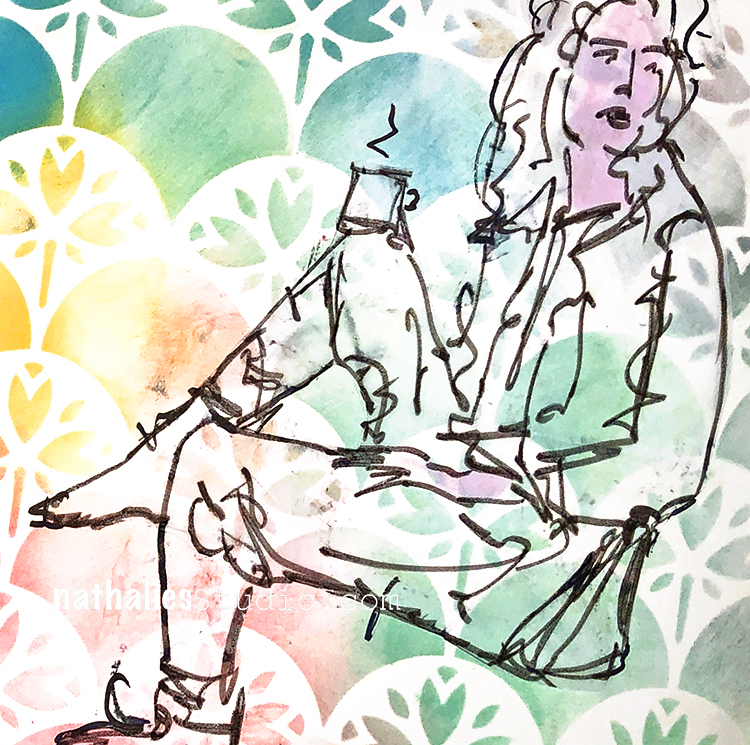 I added my quote and this sketch with a Fude pen and sumi Ink.
Here are some of the supplies I used: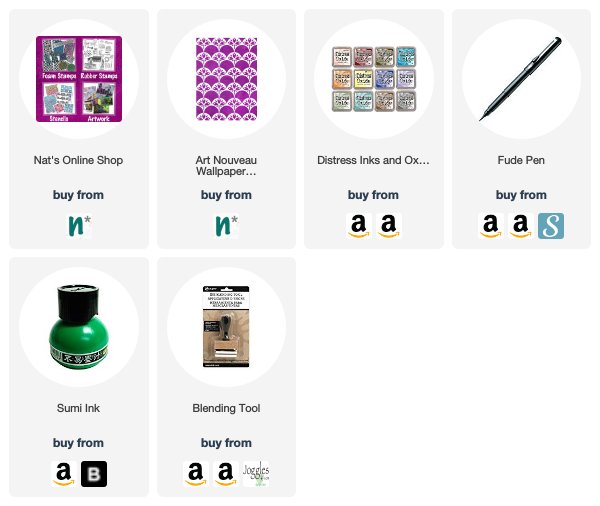 And please join me this Wednesday, December 18th at 2pm EST for a Kaffeeklatsch from my studio!