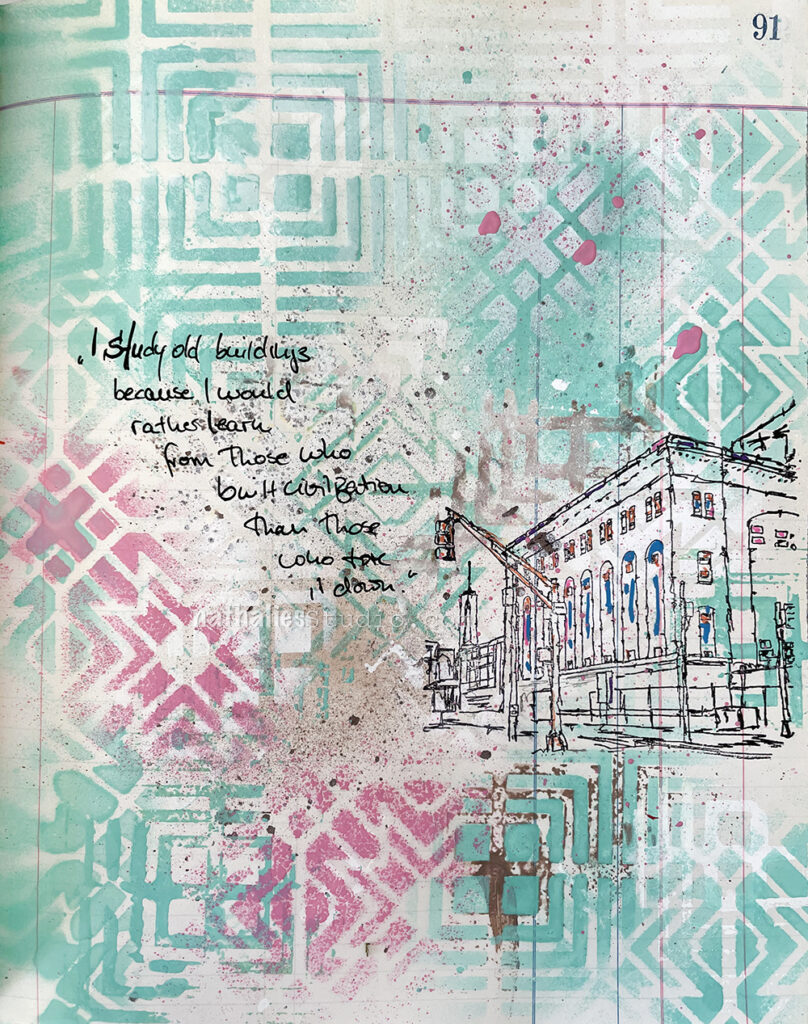 "I study old buildings because I would rather learn from those who built civilization than those who tore it down."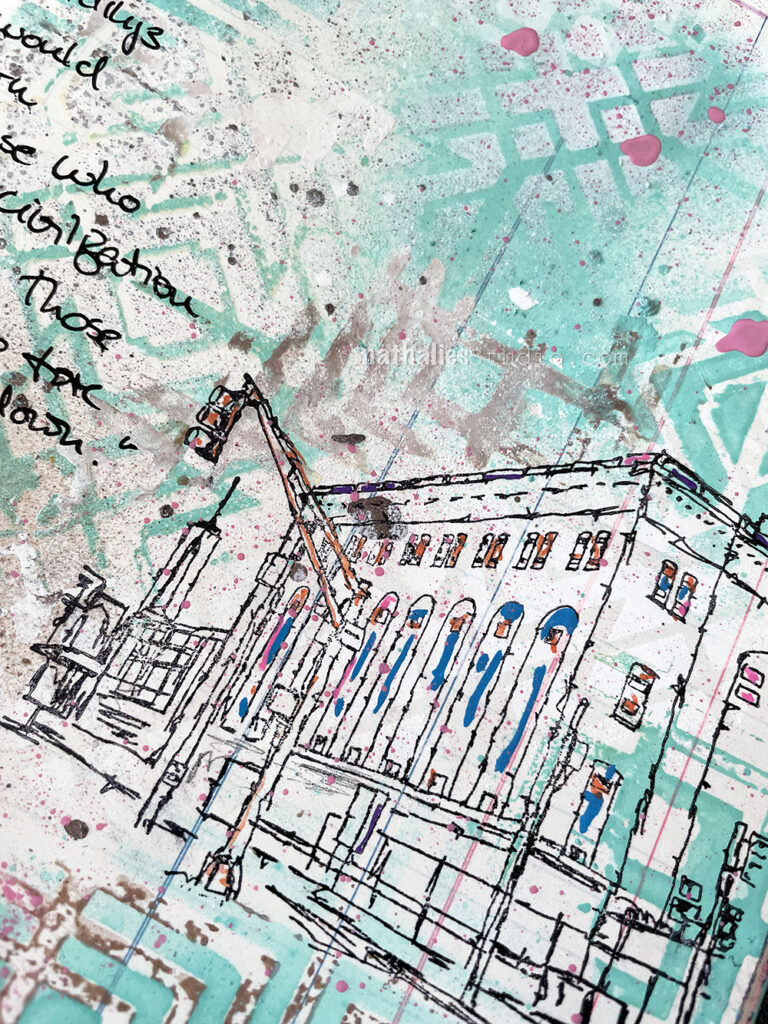 I sprayed over my Toledo and Manhattan stencils with MTN and Liquitex spray paints, flipping the stencil in between to get a reverse print.
I also stamped the Powerhouse rubber stamp and added some color to the image with markers. I added the writing with a Posca marker.
Here are some of the supplies I used: